Wonderful Tours & Holidays to Egypt in February 2023
Egypt tours in February 2023 are a great chance to live the vacation of your dreams in one of the most marvelous destinations on earth. Through our holidays to Egypt in February 2023, you will explore all the beautiful cities of Cairo, Alexandria, Luxor, Aswan, and Hurghada. Egypt Tours Portal always takes all safety measures within Egypt vacations in February 2023 to avoid COVID-19 and to fully enjoy an unforgettable hassle-free Egypt trip.
Your budget will be secure as all our cheap Egypt tours in February 2023 will be customized to experience all the magical destinations of Egypt from archaeological to tropical attractions such as Giza pyramids, the Sphinx, Karnak temple complex, Luxor temple, Valley of the Kings, the great temples of Abu Simbel and much more at the most affordable price while enjoying the finest service. Also, our trips to Egypt in February 2023 are an invitation to board majestic Nile cruises in February 2023 between Luxor and Aswan to witness the natural beauty of Egypt, take part in the various water sports of the Red Sea, and explore the history and mystery of this 5000 years old civilization. Pick your favorite tour package from our Egypt tours & Nile cruises in February 2023 below and create some wonderful memories.
Top Egypt Tours & Holidays In February 2023
Egypt Weather of February 2023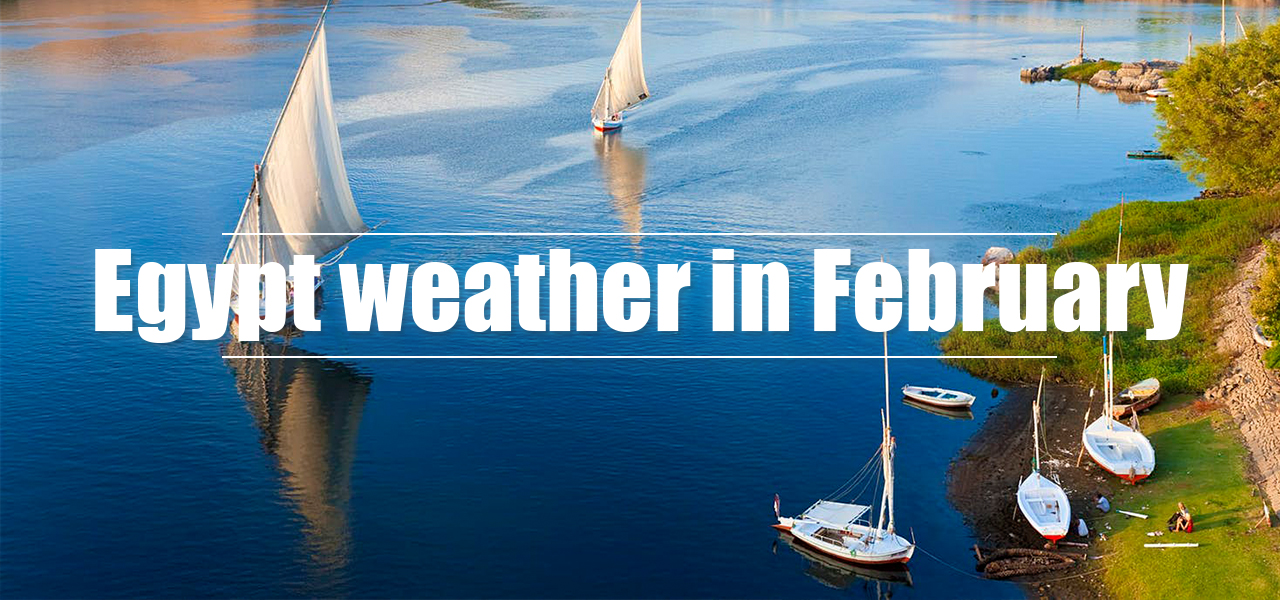 Egypt weather in February 2023 is a chance to explore all the wonders of Egypt under its magical climate which can reach highs of 19°C (66°F) or drop to lows of 9°C (48°F) with a very little chance of rain around the magical cities of Cairo, Alexandria, Luxor & Aswan and on the city resorts of the red sea, the temperature is a bit higher. It also marks the final days of winter before moving on to spring. One of the most incredible events in February is the Abu Simbel Sun festival which takes place on the 22 of this month.
Tailor-Made Your Own Holiday
Learn More About Egypt
With its ancient treasures, charming Nile, great history, vast deserts, warm sun, and cool beaches, Egypt is a perfect travel destination for any kind of tour or activity. Before you enjoy all of that with your Holidays to Egypt in February 2023 you can check our blog and discover more about Egypt travel tips, Egypt civilization, pharaohs, destinations, and artifacts to make sure you enjoy your Egypt adventure in the best way.