Wonderful Wide Variety of Tours & Holidays to Egypt in May 2024
Egypt tours in May 2024 for Australian Travelers are the bell of summer calling everyone to enter paradise. Our holidays to Egypt in May 2024 are your chance to know the true definition of an ideal vacation while receiving the finest treatment & service at affordable prices from our professional staff that have been making the best top-rated Egypt tours for more than 35 years. Egypt Tours Portal's goal is to prepare the best tours to suit their all visitor's tastes, so take your pick from our amazing Egypt tour customized to May 2024.
Our Egypt vacations in May 2024 will take every traveler across the cities of Cairo, Alexandria, Luxor & Aswan where the history of the 4000 years old Egyptian civilization will manifest itself in the most majestic manner across the magical monuments of the Giza pyramids, the Museum of Egypt, Karnak & Hatshepsut temples, the Great temples of Abu Simbel, and much more plus Hurghada where the natural tropical beauty knows no limits. Our tours to Egypt in May 2024 are your ticket to enjoy the ideal vacation within the holy embrace of Egypt, so choose your ideal tour and create some delightful memories.
Top Egypt Tours & Holidays In May 2024
Egypt Weather of May 2024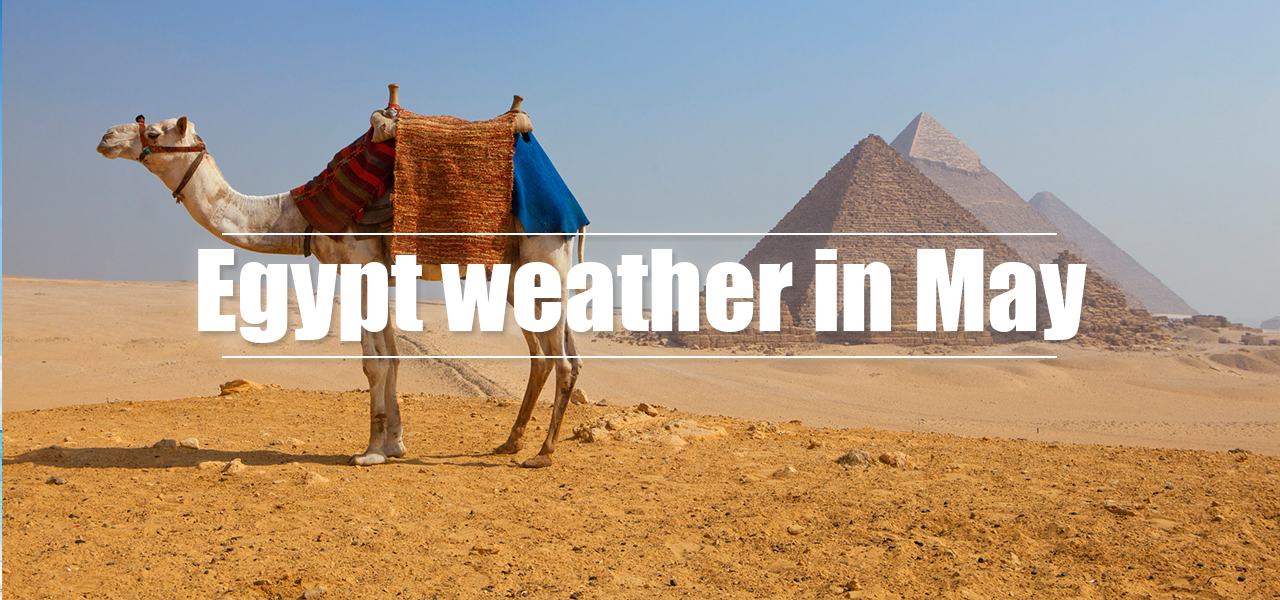 Egypt weather in May 2024 is the start of the summer with a maximum temperature of 37°C (99°F), and an average minimum temperature of 26°C (79°F) around all the cities of Egypt including the coastal city resorts of the red sea like Hurghada. It gets really magical in Cairo as it's the time of the holy month of Ramadan where the bliss of the holy month travels all across the city.
Tailor-Made Your Own Holiday
Learn More About Egypt
Egypt is one of the world's most uniquely fascinating countries. It captures the hearts of its visitors with its breathtaking beauty and archaeological sites, all shining with diversity in nature, culture, and beliefs. Before you travel and enjoy your holidays to Egypt in May 2024 you can explore our travel blog that will show you the best attractions, activities, places to visit & fun things to do in the land of pharaohs to make sure you enjoy the trip of a lifetime.