Stunning Tours & Holidays to Egypt in January 2024
With new beginnings come new chances and there is no greater chance to experience the beauty of life once again than our Egypt tours in January 2024. Egypt Tours Portal prepared & organized tours to Egypt since 1987 and has great reviews on Tripadvisor. Through our finest Egypt vacations in January 2024, all of our dear Australian guests around the world will cast their eyes on the oldest and most beautiful destinations in the world such as Cairo, Alexandria, Luxor, Aswan & Hurghada which hold some incredible attractions such as the Great Pyramids, Khan El Khalili Bazaar, Cairo Citadel, the catacombs, Qaitbay Citadel, Hatshepsut Temple, Valley of the Kings, Karnak Temple, Philae Temple, Kom Ombo Temple, Abu Simbel Temple and more.
Through our Egypt holidays in January 2024, you will be one of the lucky few who will go onboard one of the heavenly Nile cruises in January 2024 between Luxor and Aswan. That's not all things that you can do through our Egypt tours in January, as you will enjoy the allure and various sports activities of the red sea and explore all the hidden wonders and mysteries of 4000 years of diverse history. Our Egypt tours in January 2024 are the golden ticket to paradise where your miracle awaits, check now our Egypt tours & Nile cruises in January 2024 below.
Top Egypt Tours & Holidays In January 2024
Egypt Weather In January 2024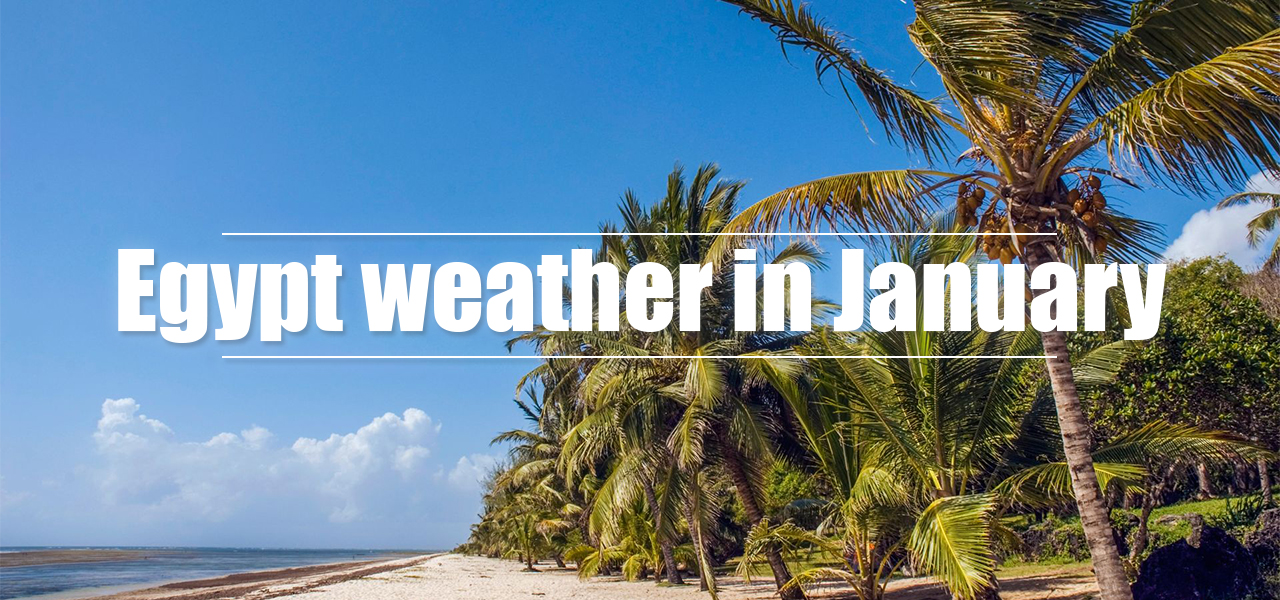 Egypt weather in January 2024 is the best you could experience in Egypt as the hot weather is no longer the common climate when the entire country falls under the shade of winter which as the average temperature between 8° C to 24°C (47° F to 24°F) with some occasional rain in Cairo Alexandria, Luxor, and Aswan but the coastal city resorts of the red sea like Hurghada & Sharm El- Sheik the temperature is a bit Tropical. It is a great time to celebrate Coptic Christmas and the start of a new year.
Tailor-Made Your Own Holiday
Learn More About Egypt
Before you visit Egypt and discover its ultimate historical attractions in the timeless cities of Cairo, Alexandria, Luxor, and Aswan. You can read our well-created articles about Egypt travel tips, ancient Egyptian civilization, pharaohs, battles, artifacts, and destinations you must visit during the Egypt holiday in January 2024.