Wonderful Wide Variety of Tours & Vacations to Egypt in May 2023
Egypt vacations in May 2023 are a beautiful vacation waiting for the winds for every American traveler who desires to explore the culture and history of the beautiful cities of Cairo, Alexandria, Luxor, Aswan, and Hurghada. Through our Egypt tours in May 2023, every American traveler will enjoy the most relaxing accommodations, vehicles, Nile River cruises, and restaurants at a very reasonable price at this time of the year plus enjoy the satisfying service of our highly qualified staff of tour operators, drivers, and tour guides.
Trips to Egypt in May 2023 will give the chance to every American explore to and make magical memories of the heavenly attractions of Egypt such as the legendary pyramids of Giza, Khan El Khalili Bazaar, Cairo Citadel, and all the Islamic and Coptic attractions of Cairo accompanied with the Catacombs and Qaitbey in Alexandria. A Nile Cruise between Luxor and Aswan is a wonderful way to witness the amazing Valley of the Kings, Hatshepsut temple, Karnak temples complex, Komombo temple, Philae temple, Edfu temple, Abu Simbel temples, and more. One of the most relaxing activities to perform in Egypt during the summer is diving, snorkeling, and surfing plus the chance to do a super safari in the Sahara. Book your favorite tour package and enjoy every moment of your amazing vacation.
Top Egypt Tours & Holidays In March 2023
Egypt Weather of May 2023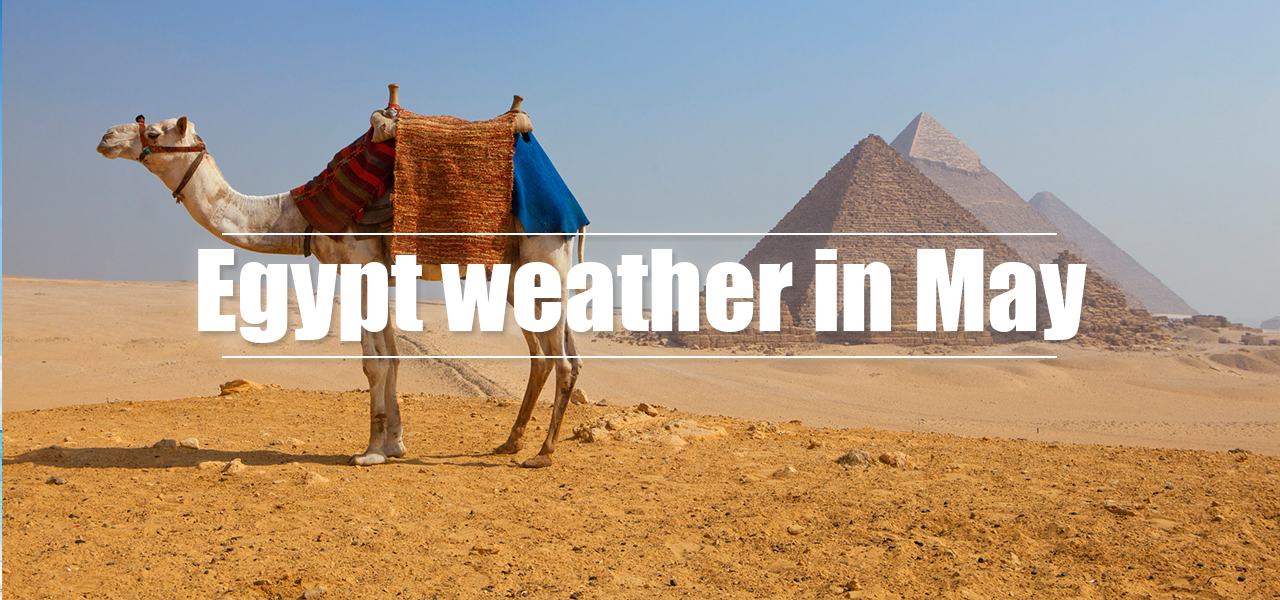 Egypt weather in May 2023 is the start of the summer with a maximum temperature of 37°C (99°F), and an average minimum temperature of 26°C (79°F) around all the cities of Egypt including the coastal city resorts of the red sea like Hurghada. It gets really magical in Cairo as it's the time of the holy month of Ramadan where the bliss of the holy month travels all across the city.
Tailor-Made Your Own Holiday
Learn More About Egypt
Egypt is one of the world's most uniquely fascinating countries. It captures the hearts of its visitors with its breathtaking beauty and archaeological sites, all shining with diversity in nature, culture, and beliefs. Before you travel and enjoy your vacation to Egypt in May 2023 you can explore our travel blog that will show you the best attractions, activities, places to visit & fun things to do in the land of pharaohs to make sure you enjoy the trip of a lifetime.