Wonderful Tours & Holidays to Egypt in August 2024
Egypt tours in August 2024 are a magical journey waiting for the lucky few who will get to explore the most mesmerizing handmade monuments and naturally created wonders on earth. Our holidays to Egypt in August 2024 are the key for our honorable Australian guests to enjoy the finest vacation at the most affordable prices and the most satisfying service where every traveler will get to pick and choose from all our amazing activities between the wonderful destinations of Cairo, Alexandria, Luxor, Aswan, and Hurghada.
Trips to Egypt in August 2024 are your way to witness the essence of beauty & wonder in this immortal kingdom of golden treasures and heavenly waters under the most relaxing atmosphere to explore the best monuments of Egypt such as Giza pyramids, Khan El Khalili bazaar, Valley of the Kings, Karnak temples complex, the enchanting temples of Abu Simbel and much more. Egypt Tours in August 2024 is your ticket to paradise where all your dreams will be a reality.
Top Egypt Tours & Holidays In August 2024
Egypt Weather of August 2024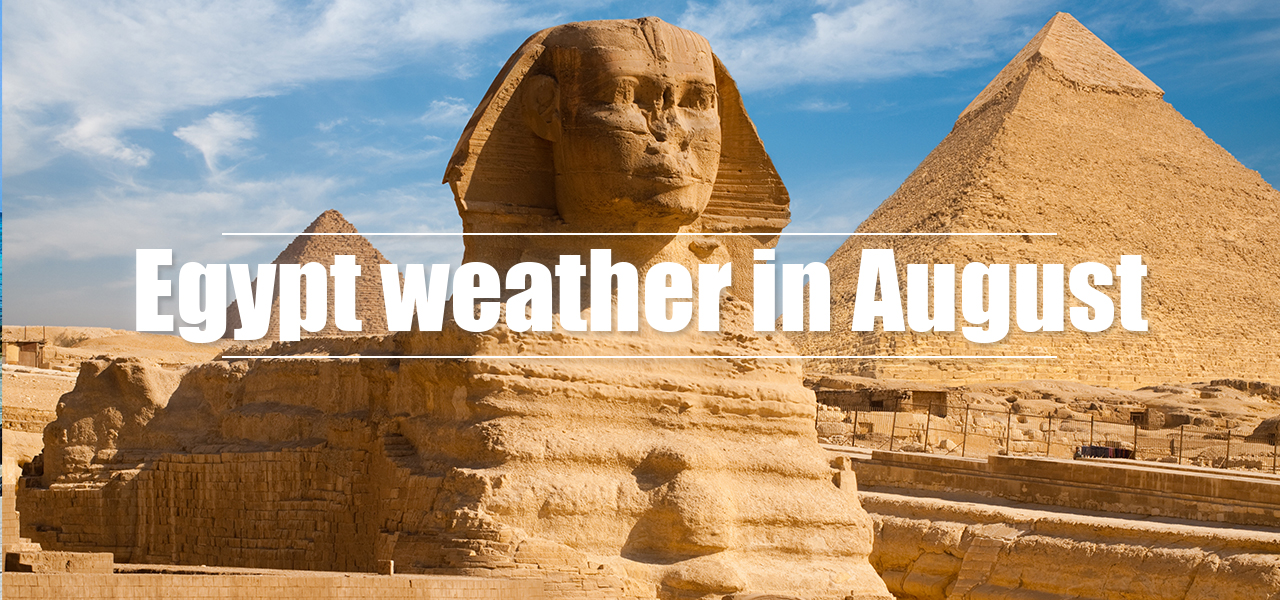 Egypt weather in August 2024 is the last stage of summer but it doesn't mean it will go without a bang with the temperature reaching a high of 34°C (that's about 93°F) during the day and at night never goes any lower than 22°C (about 72°F) so it is advised to stay hydrated. The entire country celebrates the Islamic festival of Eid Al Fitr even in the coastal tropical city of Hurghada & Sharm El Sheik. The historical cities of Upper Egypt are magical places waiting to be explored and there is no better time to fully explore it in full detail.
Tailor-Made Your Own Holiday
Learn More About Egypt
Only Egypt can satisfy the hunger of those filled with wanderlust with its fascinating history, majestic pyramids, countless adventures, ancient treasures & artifacts, and the stories behind every single spot in this mythical country. So our travel guide here will give you a detailed rundown of absolutely everything you should know to enjoy your holidays to Egypt in August 2024.