Spectacular Tours & Holidays to Egypt in November 2021"]
Before the end, there is always a hidden chance known as tours & holidays to Egypt in November 2021 where you can enjoy the vacation of a lifetime and experience the essence of beauty and wonder in the heart of the majestic destinations of Cairo, Alexandria, Luxor, Aswan, and Hurghada. Our trips to Egypt in November 2021 will take you across 4000-year-old monuments, artifacts, and the most mesmerizing examples of natural tropical attractions. Everything is affordable with our holidays to Egypt in November 2021 including a Nile cruise on the heavenly Nile River and a variety of water activities such as snorkeling & diving across the shores of the red sea. Our Egypt tours in November 2021 are the last chance to live the vacation of a lifetime between the gates of paradise so choose your ideal tour package and live the best holiday you can imagine.
Top Egypt Tours & Holidays In November 2021]
Egypt Weather of November 2021]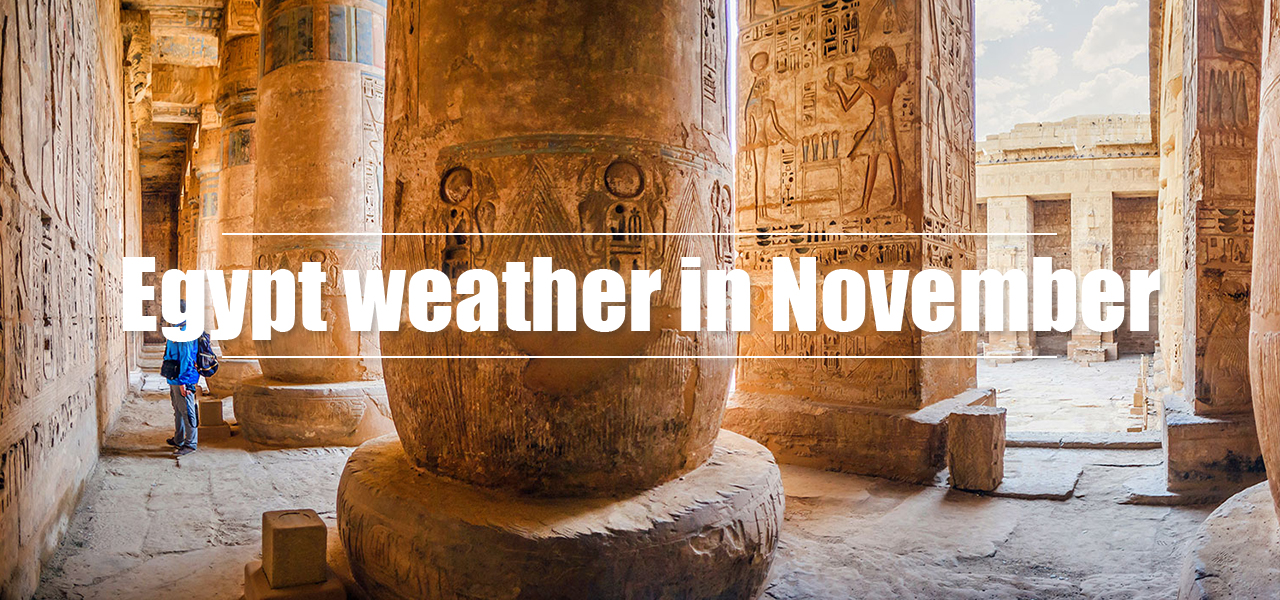 Winter is officially here, the best time to be in Egypt reaching highs of 25°C (77°F) or drop to lows of 14°C (57°F) without a chance of rain. The atmosphere of Egypt weather in November is truly perfect plus the temperature is heavenly as it will increase the level of enjoyment to your tour by witnessing all the majestic destinations in Cairo, Alexandria, in Upper Egypt Luxor & Aswan, and the tropical destinations of the red sea where it gets truly mesmerizing.
Tailor-Made Your Own Holiday
Learn More About Egypt
Before you start your discovery adventure in Egypt among its magical collection of world-famous ancient sites and legendary national treasures that have fascinated the imagination of travelers for centuries, you can explore our Egypt travel blog that includes various information and details that will explain everything about how to enjoy your vacation in the land of pharaohs.