Airports in Egypt are many, offering travelers from all over the world the chance to live the vacation of a lifetime. The goal of this article is to provide every traveler with all the information and facts about the airports of Egypt. All the information and details in this article have been provided by a number of expert tour operators and tour guides. In the last 4 years, the number of foreign tourists to
Egypt
has increased exponentially to be the 4th fastest growing tourist destination in the world as it welcomed about 18 million tourists in 2019 alone. In 2020 Egypt is about to enter a new age of tourism expected to achieve a number of world-breaking tourism numbers all due to the incredible media coverage, the safety & stability of the country, and the various archaeological discoveries all over the country. For most visitors to Egypt, the most ideal manner for traveling is by plane as there are nine international airports in Egypt across all the major main cities that also serve as the center for all the domestic flights between the sites but there are also other ways to travel like trains, cars or
Nile river cruises
. Egypt is the key to a number of millennia-old monuments in heavenly cities like
Cairo
,
Alexandria
,
Luxor
, and
Aswan
plus a number of majestic city resorts across
The Red Sea
like
Hurghada
and
Sherm El Sheik
that makes them worthy of traveling across vast lands and seas.
Here are the most 8 famous airports in Egypt:
1. Cairo International Airport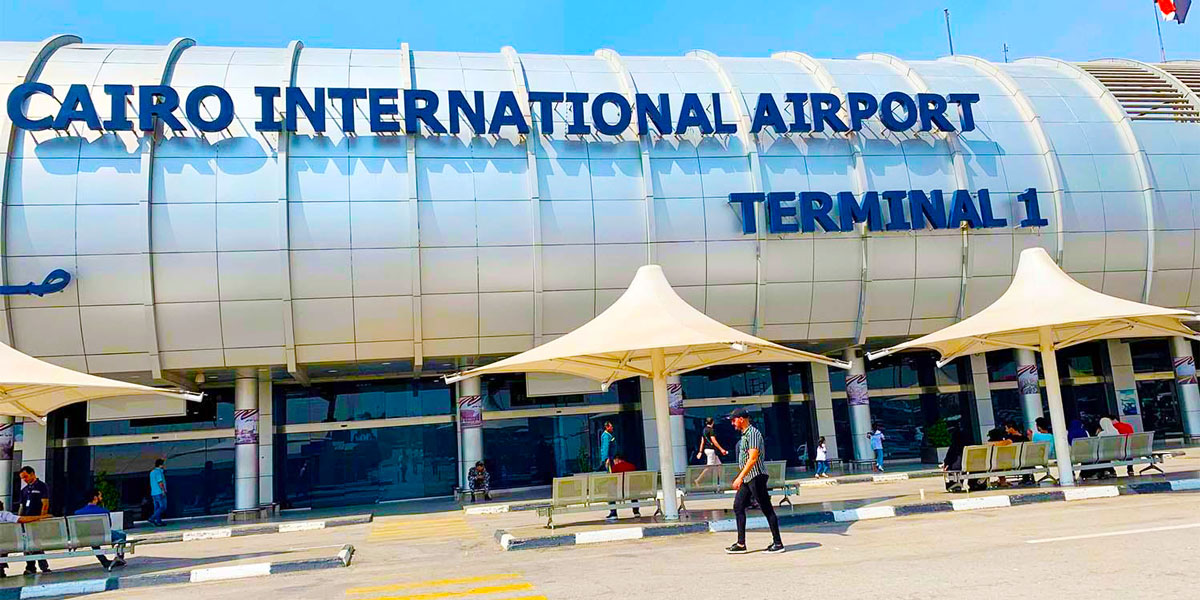 Cairo International Airport is the earliest and largest airport in all of Egypt and the second busiest airport in Africa. The airport is the primary center for Egypt's owned airlines such as EgyptAir, Nile Air, EgyptAir Express, and a number of other international airlines. It was built in 1963 and is about 37 Sqm (14 sq mi), located in the city of Heliopolis about 15 km (9.3 mi) away from the northeast of Cairo. The airport has four massive terminals; each one is equipped with a number of gates that can carry up to 26 million passengers each year. It has several amazing and valuable services available to travelers such as hotels, restaurants, and duty-free shops, plus on the airport, grounds are the Hotel Novotel Cairo Airport and Le Meridien Cairo Airport.
2. Luxor International Airport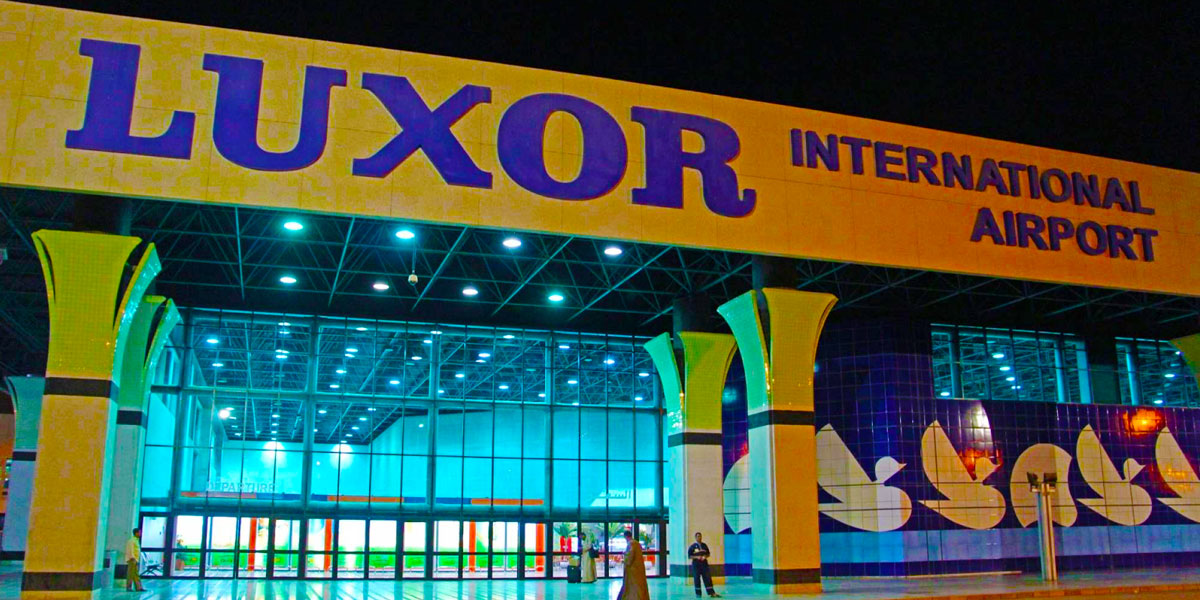 The primary Airport of Luxor has located exactly 6 km (4 mi) east of the city. it can accommodate up to 8 million passengers each year through 8 gates and holds a number of facilities for both travelers like shops, restaurants, travel agencies and also for cargo. The terminal operating agent for the entire airport is EgyptAir Cargo and various charter airlines use the Luxor International Airport.
3. Aswan International Airport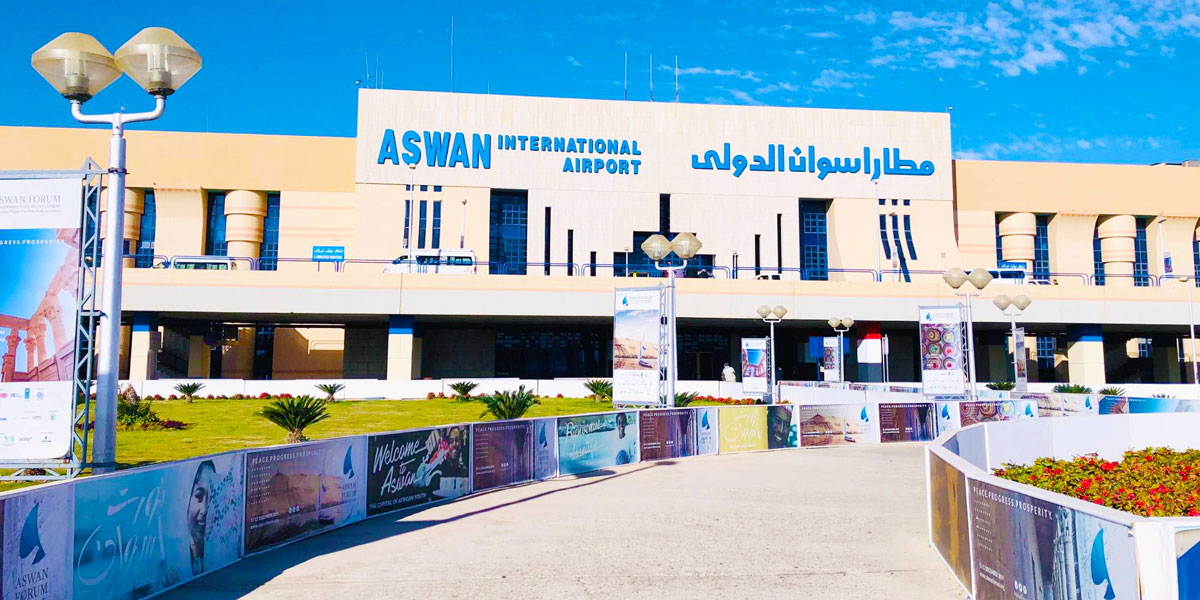 The Aswan International Airport a.k.a Daraw Airport was built in 1956 and upgraded between 1992 & 1999, located 16 km southwest of Aswan. The airport is 3.402 m (11,161 ft) in length and receives about one million passengers from up to 15 different airlines nationalities. The airport holds a number of usual airport facilities like shops, bazaars, travel agencies, restaurants, banks and more to help all travelers.
4. Hurghada International Airport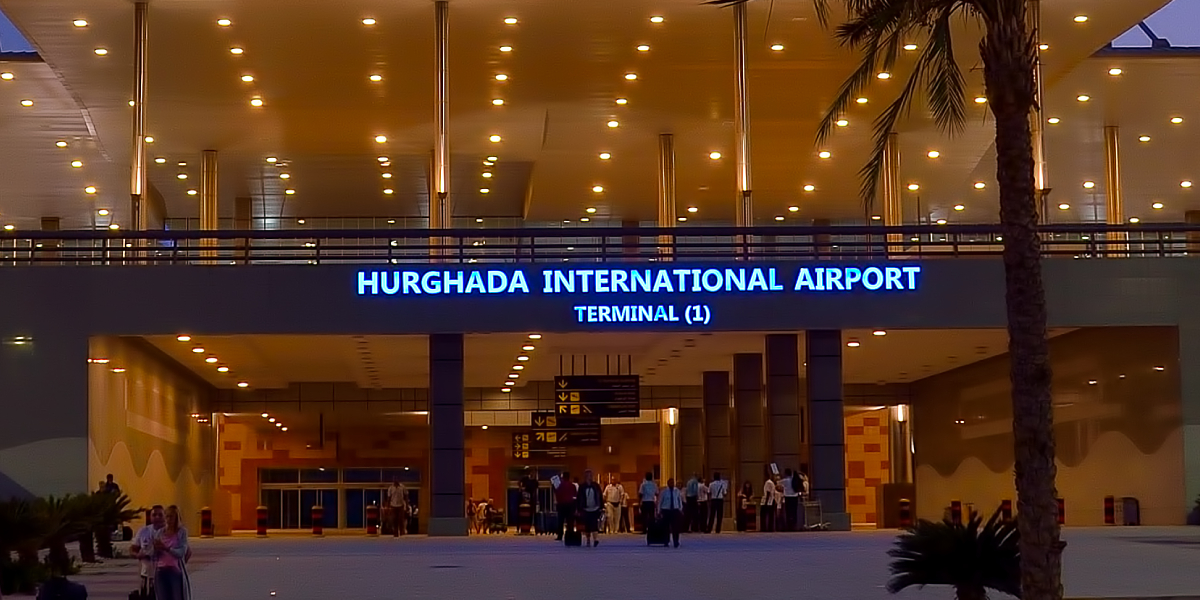 The international airport of Hurghada is located 5 km (3.1 MI) southwest of Hurghada's downtown El Dahar. It has become the second busiest airport all across Egypt after Cairo airport due to a number of important destinations for leisure flights from Europe mainly, over 40 airlines performing seasonable charter flights to cities in both Eastern & Western Europe. The airport can accommodate up to 13 million passengers a year. It has two terminals equipped with travel could need plus just 15 minutes away there is an abundance of world-class resorts just across the coastal lines of the red sea.
5. Sharm El Sheikh International Airport
One of the largest and the third busiest airport in Egypt is the Sharm El Sheik International Airport just across the coast of the red sea which is able to accommodate 10 million passengers a year. The airport lies 18 km (11 miles) northeast of the city of Sharm Sheik and surrounded by a number of delightful resorts. The airport has two terminals equipped with every means of productivity and entertainment. The airport dispatches domestic flights all over Egypt and international flights to the middle east and Europe.
6. Marsa Alam International Airport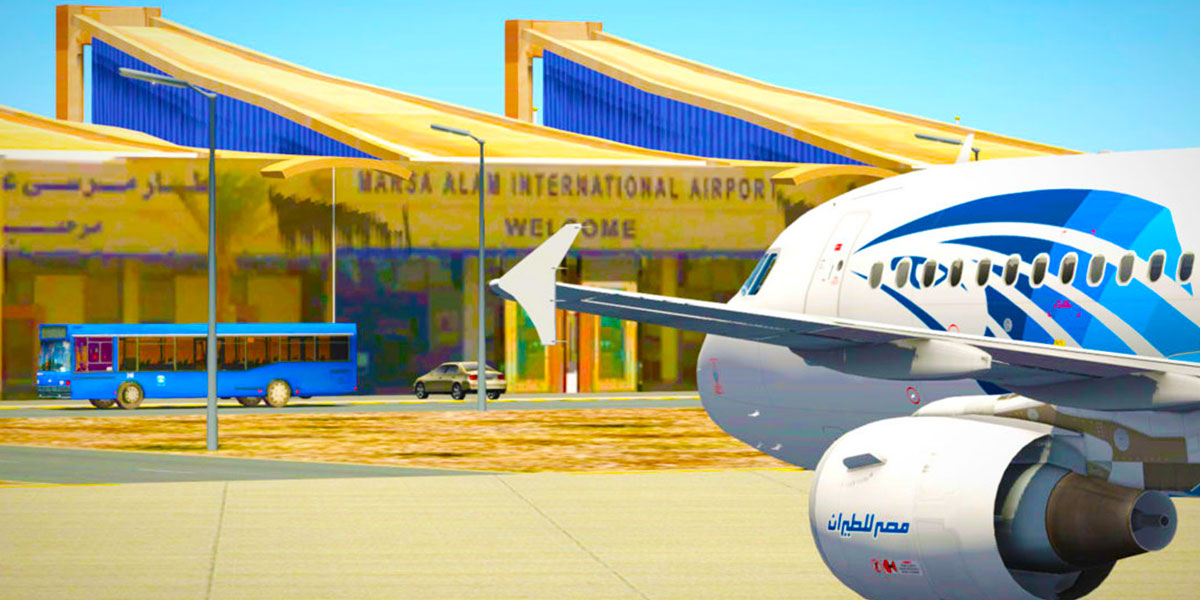 One of the newest airports to be constructed across the red sea is the Marsa Alam airport which just 60 km north of the city resort of Marsa Alam and acts as a destination for leisure flights from Europe. It is the only privately-owned airport in all of Egypt owned by the M.A Al-Kharafi Group of Kuwait. It was built in 2003 as a response to the increasing needs of European travelers at the red sea southern destination. It can accommodate up to ten million tourists a year.
7. Borg El Arab International Airport (Alexandria)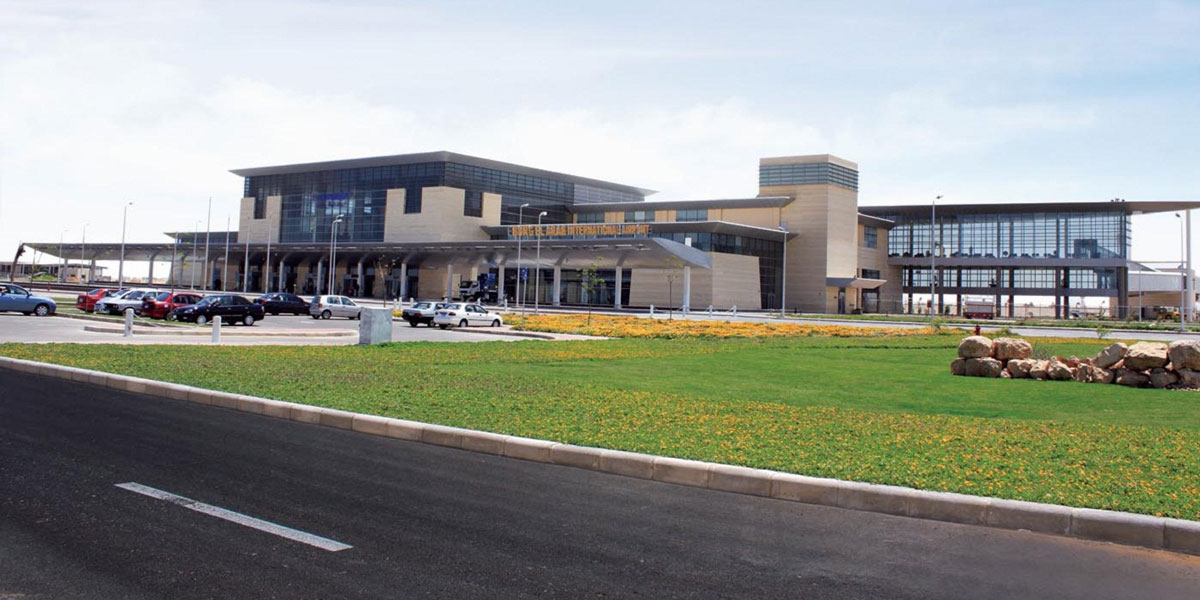 The official airport of Alexandria is known as Borg El Arab which is located 40 km (25 mi) southwest of Alexandria in the proximity of the Nile delta. The airport is has one terminal equipped to handle 1.2 million passengers a year all across the Middle East.
8. Sphinx Airport
The Sphinx International Airport is the newest airport to be built in Egypt in January 2019 in the Cairo-Alexandria desert road which launched its first international airport between Egypt and Jordan in 2020 and is set to pick up the pace till the end of the year. The new airport comes in alliance with the opening of the Grand Egyptian Museum which is set to open in late 2021 or in 2022.
Enjoy the Best Egypt Tours
Egypt Tours is a dream for most travelers all across the world as everyone will get to chance to cross off a destination off their bucket list. With just one click through our Egypt vacation packages, you can make your fantasy a reality and experience all the joy, ancient tales and wonder the immortal country has to offer.[/vc_column_text]