Tours & Vacations to Egypt In January 2023
Egypt tours in January 2023 are a miracle waiting for all our American clients to live a magical vacation in the heavenly destinations of Cairo, Alexandria, Luxor, Aswan, and the tropical wonder of Hurghada. Every single one of our Egypt vacations in January 2023 will contain the most relaxing accommodations, vehicles, restaurants, and Nile River cruises, and the service our highly expert and qualified staff of tour operators, drivers, tour guides, at the most reasonable prices.
At the dawn of the new year and through our vacations to Egypt in January 2023, all our American travelers will have the once in a lifetime chance to explore all the legendary history and rich culture of Egypt's cities across the incredible attractions of the great pyramids of Giza, Khan El Khalili Bazaar, Cairo Citadel, and all the Islamic and Coptic attractions of Cairo Plus the Catacombs and Qaitbay Citadel in Alexandria. In the immortal cities of Luxor and Aswan is the amazing Valley of the Kings, Hatshepsut temple, Karnak temples complex, Abu Simbel temple, Philae temple, Komombo temple, Edfu temple, and more which is always more magical to explore through a Nile Cruise. Also through our trips to Egypt in January 2023, every American traveler in Egypt will get to take part in a dinner cruise in Cairo, A super safari in the Sahara, a hot-air balloon across upper Egypt, and enjoy awesome aquatic activities in the divine red sea like diving, snorkeling, surfing, and fishing. Book your dream vacation and discover why Egypt is the finest travel destination on earth.
Best Egypt Tours & Vacation In January 2023
Egypt Weather of January 2023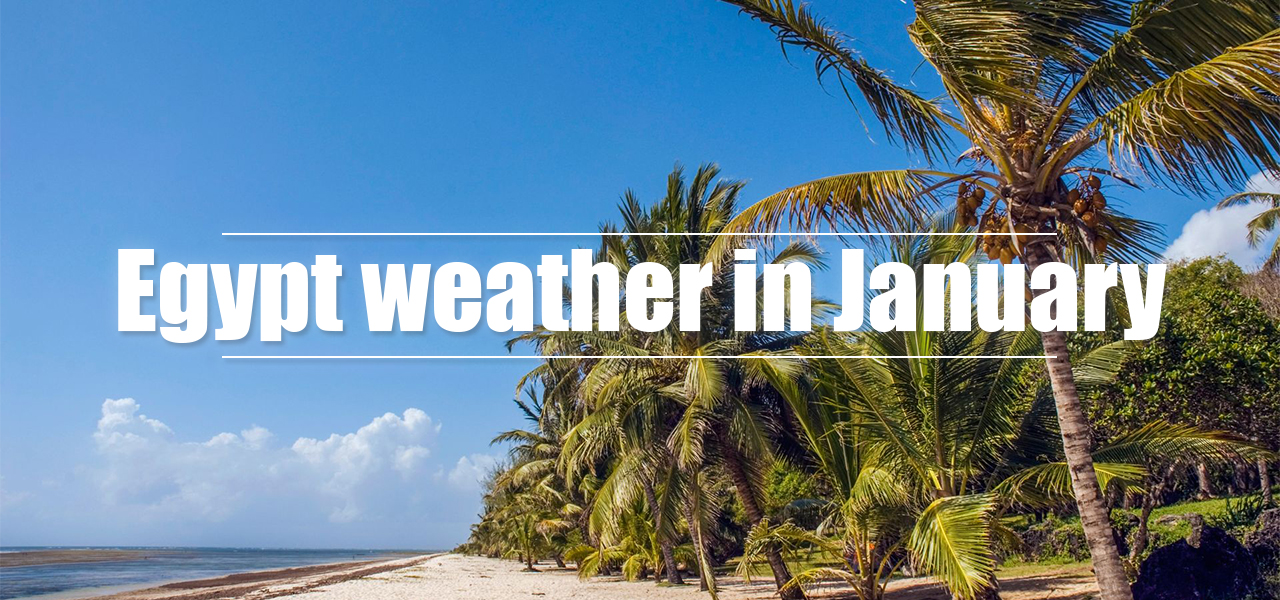 Egypt weather in January 2023 is the best you could experience in Egypt as the hot weather is no longer the common climate when the entire country falls under the shade of winter which as the average temperature between 8° C to 24°C (47° F to 24°F) with some occasional rain in Cairo Alexandria, Luxor, and Aswan but the coastal city resorts of the red sea like Hurghada & Sharm El- Sheik the temperature is a bit Tropical. It is a great time to celebrate the Coptic Christmas and the start of a new year.
Tailor-Made Your Own Holiday
Learn More About Egypt
Before you visit Egypt and discover its ultimate historical attractions in the timeless cities Cairo, Alexandria, Luxor, and Aswan. You can read our well-created articles about Egypt travel tips, ancient Egyptian civilization, pharaohs, battles, artifacts, and destinations you must visit during Egypt vacation in January 2023.