8 Days Cairo & Nile Cruise Tour for Senior
Tour Details
| | |
| --- | --- |
| Duration | 8 Days / 7 Nights |
| Tour Location | Giza - Cairo - Luxor - Aswan |
| Tour Availability | Everyday |
| Pickup & Drop Off | Cairo Airport |
| Tour Type | Senior Tour |
Fantastic 8 Days Cairo & Nile Cruise Tour for Senior
Planning a perfect vacation for a senior is not an easy mission but our 8 days Cairo & Nile Cruise tour for Senior package has achieved what can be described as the most fascinating tour that can be ever planned in a great land like Egypt. You can now visit the greatest attractions in Cairo in addition to visiting Upper Egypt's tiptop sightseeing while boarding a 5*deluxe Nile River cruise. It is something so relaxing and so exciting for our dear guests who are looking for enjoying the most interesting vacation in Egypt so check our itinerary below and book your vacation with us now.
Tour Highlights
Cairo Highlights
Giza Pyramids
The Sphinx
The Valley Temple
The Egyptian Museum
Khan El Khalili Bazaar
Upper Egypt Highlights
Karnak Temples
Hatshepsut Temple
Valley of the Kings
Edfu & Kom Ombo Temples
Philae Temple
Tour Inclusions
Meet and assist you upon your arrival at Cairo International Airport.

Domestic flight tickets from Cairo to Luxor.

Domestic flight tickets from Aswan to Cairo.

Meals as mentioned on each day tour of your itinerary.

3 Nights accommodation at a 5* hotel in Cairo based on Bed & Breakfast.

4 Nights accommodation at a 5* Deluxe Nile Cruise based on Full-board.

A Professional Tour Guide and he will be with you during the whole of your tours.

All Transfers will be in a modern A.C vehicle.

Tour price includes all services, charges, and taxes.
Tour Exclusions
International Flight Tickets.

Tipping "Feel free to give the amount of gratitude that you want to give".

Personal Expenses.

Anything not included in your tour itinerary.

Any optional Tours.
Tour Itinerary
Day One: Arrival At Cairo Airport & Enjoy Sound & Light Show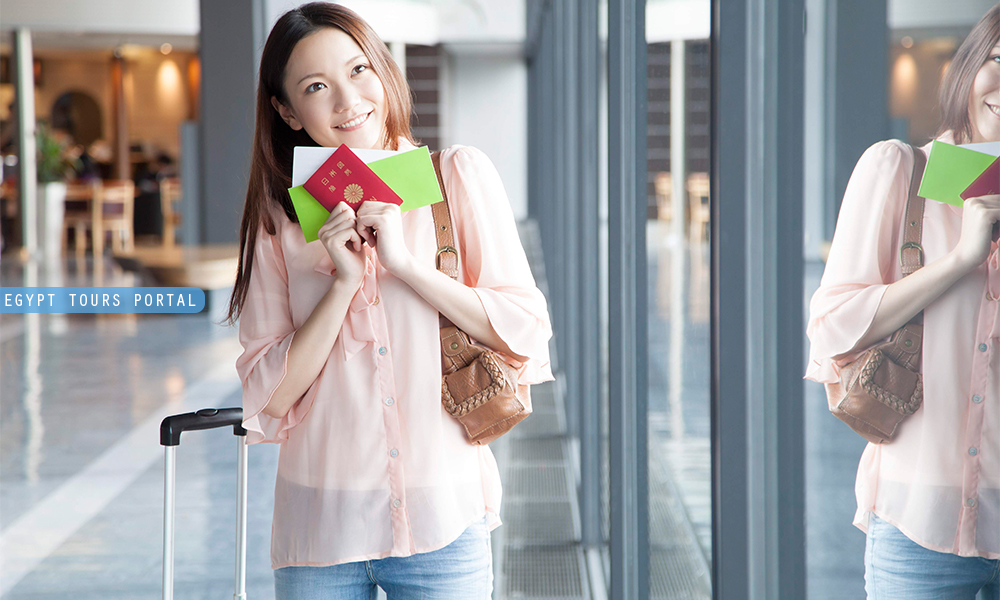 Welcome to the beautiful land of civilization and unparalleled culture. Once you arrive at Cairo International airport, one of our representatives will meet you and he will be holding a sign of "Egypt Tours Portal". He will assist you with all of the formal procedures until you receive your entry permission to Egypt. Once everything is settled, you will find your Egyptologist tour guide with a private driver waiting for you right outside the terminal and they will transfer you to your 5* hotel where you will have a smooth check-in and relax for some time.
At around 17:00 pm, you will find our tour guide coming to pick you up to enjoy a lovely night in Giza. You will be transferred to Giza Complex where you are going to attend a fabulous "Sound & Light Show" in your language through which you will learn a lot about the great ancient Egyptians and check how they managed to have such an incomparable heritage.
After finishing the show, our team will transfer you to an oriental restaurant where you will enjoy a delicious dinner meal and finally, you will be transferred to your hotel to spend the night & get ready for the beginning of your adventure the following day.
Day Two: Tour to the Famous Giza Pyramids Complex

In the morning, your breakfast meal will be served at your hotel and then, you will join your Egyptologist tour guide who will be waiting for you outside your hotel to head to the tiptop attractions in Giza and there, you will be able to visit:
You must have heard lots of stories regarding that necropolis and how Giza pyramids complex contains dozens of incredible historical landmarks on its land. You will find there three fabulous Pyramids of Khufu, Khafre, and Menquare in addition to so many other attractions and marvelous historical highlights and you will definitely enjoy while being there a lot.
Here are some of the most charming tourist highlights which you will visit with us in Giza Complex:
The Great Pyramid of Khufu is a true miracle and the last wonder of the ancient world that has been built during the reign of the great king Khufu. The construction of that huge Pyramid took lots of years and much effort but eventually, that managed to construct a real fascinating pyramid with all of the blocks and chambers inside.
You will also manage to visit the amazing Giza Sphinx while being in the complex and it is with no doubt, one of the most prestigious sculptures to be ever built by a man. The body of the sculpture takes the shape of a lion's body with a tail and everything but it has a face of a man and it is believed that it is the facial features of his builder, king Khafre. You will definitely love being there especially hearing the story behind how it lost its nose from your tour guide.
There is also that incredible valley Temple that had great importance for the ancients since all of their mummification & purification processes used to be operated there to let their dead ready for the afterlife journey and preserve their bodies in a specific way to have the same shape in the next life.
After finishing the tour in Giza, we will transfer you to a nice restaurant that has a Pyramid-view to enjoy a delicious lunch meal and after finishing it, we will transfer you back to your hotel in Cairo to relax and spend the rest of your day.
Day Three: Fly to Luxor Attractions & Check-in Nile Cruise

You will enjoy your breakfast meal in the morning at your hotel before our driver comes to pick you up to be transferred to Cairo Airport. There, you will catch your direct flight to the gorgeous city, Luxor to visit some of its glorious attractions & landmarks. Once you arrive at Luxor Airport, you will find a professional tour guide waiting for you and then you will head first to the east bank of Luxor where you will enjoy the best tour to:
Karnak temple is the largest religious temple to be ever constructed and the complex contains actually lots of temples and chapels including the hypnotic temples of Amun-Ra, Mut, and Khonsu. It was also known for the ancient Egyptians with its name "Iper Isu" which means the most select of places.
After spending some satisfactory time at Karnak Complex and our around its fabulous temples, you will be transferred to your amazing 5* deluxe Nile Cruise. You will check-in there to relax for some time and enjoy a delicious lunch meal in an open buffet. In the evening, your tour guide will ask you to join him on another spectacular tour to:
This is another magical ancient temple that contains a large peristyle court, so many chambers, and a complex of halls. In one of its halls lies the incredible granite shrine of Alexander the Great. The best time to visit Luxor temple is in the evening to enjoy the beautiful view of the sunset.
Finally, we will transfer you to your Nile cruise to have your dinner meal and overnight on board.
Meals Onboard the Cruise:Lunch-Dinner.
Day Four: A Visit to Luxor West Bank

Enjoy a tasty breakfast meal on the board of your Nile Cruise before you head with your tour guide on an unforgettable tour to the west bank of Luxor and there, you will visit:
Valley of the Kings is the sloping cliff that is located above the western floodplain. The bodies of the ancient Pharaohs and great rulers were buried in tombs that were cut deep into the rock. There are more than 62 tombs in the valley including the majestic tombs of Tutankhamun & Ramses II.
The Colossi of Memnon are the most impressive ancient monuments in the west bank of the Nile at Luxor. They are in fact two statues that represent pharaoh Amenhotep III and they stood there from a long time ago since the time of constructing the mortuary temple of the Pharaoh.
Then, you will visit one of the most charming temples in the west bank of Luxor which belongs to Queen Hatshepsut and it is located beneath massive cliffs:
Hatshepsut temple is known as Deir El-Bahri and used to be dedicated to Amun-Ra "The Sun God". Architect Senemut was the one who designed it and what makes it unique is its classical architecture.
After finishing your exquisite tour on the west bank of Luxor, you will head back to your Nile Cruise to enjoy your lunch meal and have a sailing tour on the board of the Nile Cruise towards Edfu. You will enjoy the amazing view all around you and overnight on the board of your cruise.
Meals Onboard the Cruise: Breakfast-Lunch-Dinner.
Day Five: Edfu & Kom Ombo Temples Tour

After having your breakfast, you will join your tour guide who is going to transfer you in a horse carriage to visit the most interesting site in Edfu and upon your arrival; you will be able to visit:
Edfu temple is a very important ancient temple that reflects the Ptolemaic culture and it was dedicated to Horus "The Falcon God". This amazing site was constructed on the top of very ancient ruins that date back to the reign of King Ramses III. This site is an interesting temple due to the inscriptions on its walls that narrate very essential information regarding the ancient language & religion that were used during the Hellenistic period.
You will then get back to your Nile Cruise so that you enjoy your lunch meal and then the ship will start sailing towards Kom Ombo to proceed the rest of the tour. Once you reach Kom Ombo, you will join your tour guide to visit:
Kom Ombo didn't have a much important before the Ptolemaic period as the town has become a trade one and to please the local population who used to live in the area, Kom Ombo Temples were built and they were dedicated to two unrelated deities; Sobek "The Crocodile God" and Horus "The Falcon-Headed God" and that is why Kom Ombo Temples represent a great part in the history of Egypt and are considered very important tourist spots.
At the end of your day tour, you will head back to your cruise which will continue its sailing towards Aswan. The Nile Cruise will arrive late at night and you will overnight on its board in Aswan after enjoying your dinner meal.
Meals Onboard the Cruise: Breakfast-Lunch-Dinner.
Day Six: Enjoy Aswan Tour

Enjoy Your breakfast meal on the board of your Nile Cruise and then you will visit with your exceptional tour guide some of the most breathtaking highlights in Aswan including the following attractions:
This is very amazing sightseeing in Aswan that is around 3600m long and 111m tall. Aswan High Dam played and still plays a very important role for the whole Egyptians as it provides the whole necessary amount of irrigation water, electricity, and provided dozens of jobs for the Egyptians which saved the income in Egypt and made life much easier.
Philae temple is one of the most picturesque temples all around Egypt which was mainly established for the goddess Isis during the Ptolemaic dynasty in Philae Island but it was relocated with the assistance of UNESCO to be in Aglika Island to save it from being destroyed. What is really fascinating about the history of that temple is that early Christians used that temple as a church.
After finishing your fabulous tour, you will get back to your 5* Deluxe Nile Cruise to have your lunch meal and you will spend the rest of your day enjoying the beautiful scenery and packing your bags to get ready to check out the following day.
Meals Onboard the Cruise: Breakfast-Lunch-Dinner.
Day Seven: Check-out Cruise + Fly Cairo + Cairo Tour

In the morning, you are going to have your breakfast on the board of your Nile Cruise before checking out and then, our driver will transfer you in a private A.C vehicle to Aswan Airport where you are going to catch your direct flight back to Cairo. Upon your arrival, you will be welcomed by your tour guide in Cairo who will transfer you to visit some of the most exciting places in Cairo including:
The Egyptian Museum is considered by the whole travelers who come to Egypt to spend their vacation, a must-be-visited place as it contains some of the greatest ancient Egyptian findings along with the whole history of Egypt from different cultures & civilizations. The most exciting room inside the Egyptian Museum the room which contains the invaluable treasures of king Tutankhamun who died and left some fabulous treasures and his people left inside his tomb the golden mask 'The mask of the dead' and you will also find it there so don't forget to tour around the whole museum and explore all about it.
Then, you will be transferred to a Nile view restaurant where you are going to enjoy your lunch meal and then join your tour guide in an unforgettable tour to:
Travelers who come to visit Egypt really love heading to Khan El-Khalili bazaar which is known to be the largest open-air market. There, you will find lots of amazing items that are sold in dozens of stores and shops along the bazaar and the prices there are totally affordable which allows you to buy lots of souvenirs and personal items.
At the end of your day tour, our driver will transfer you to your hotel in Cairo to check in and spend your night.
Meals Onboard the Cruise: Breakfast.
Day Eight: Departure to Your Home

After enjoying your breakfast at your hotel, you will check-out and then we will transfer you to Cairo International Airport in a private modern car and there, you will be able to catch your flight back home and end your fabulous 8 days Cairo & Nile Cruise Tour Package.
Send a Request and Let the Dream Begin
Tour Safety Measures during COVID-19
Social distancing enforced throughout our tours.

Transportation vehicles regularly sanitized.

Regular temperature checks for staff

Temperature checks for travelers upon arrival.

Hand sanitizer provided for travelers and staff.

Contactless payments for gratuities and add-ons

Face masks provided for our travelers, tour guides, reps, and drivers during tours.

Guides, reps, & drivers are required to regularly wash hands.

Accommodations are licensed to meet the general regulations for hotels & tourism resorts with a maximum of 50% of its total capacity.

24/7 Follow up with our guests & staff in case of any symptoms appeared and immediately take the necessary actions.
What to Pack
Hat.

Camera.

Umbrella.

Medication.

Comfortable Shoes.

Sunblock & Sunglasses.

Warm clothes in winter.

Cotton clothes in summer.

Valid Passport for 6 months.

Note: Check our blog about what to pack for Egypt.
Essential Trip Information
If you want an in-depth insight into our trips, then Essential Trip Information provides detailed information about all of that is linked to our itineraries, visa info, what is mainly included & excluded, the most important info regarding your transfers & accommodation with us, and almost everything you need to know about the amazing adventures we arrange.
View Essential Trip Information