The best Hiking places in Egypt are magical locations to enjoy the genuine allure and grandeur of Egypt. This article's main goal is to provide every traveler with all the informational details to explore the best hiking places in Egypt. This article was written by a group of the finest travel consultants and tour guides in Egypt who know the best place to hike in Egypt. Hiking trails in Egypt is the best second thing you can ever do while being in the largest land of magic and civilization after visiting its glorious attractions and incredible landmarks that are spread on its various cities and breathtaking tourist spots. There are 6 moderate trails in Egypt ranging from 5.6 to 71 km and from 324 to 2,308 meters above sea level. You will also have the most irresistible chance to explore the magical deserts in Egypt via a 4X4 vehicle or with a camel ride to meet another captivating scenario that is full of interesting adventures and real unforgettable attractions to check & explore.
Top Six Hiking Trails in Egypt
Connect yourself to the contemplating nature in Egypt away from any hustle & bustle and start a hiking tour with the ones you love to some of the most interesting hiking trails of the country where there are some of the most gorgeous areas that definitely worth to be visited. Have a closer look at the must be visited sites in Egypt to enjoy your hiking trails by checking our list below:
1. Mount Moses, Sinai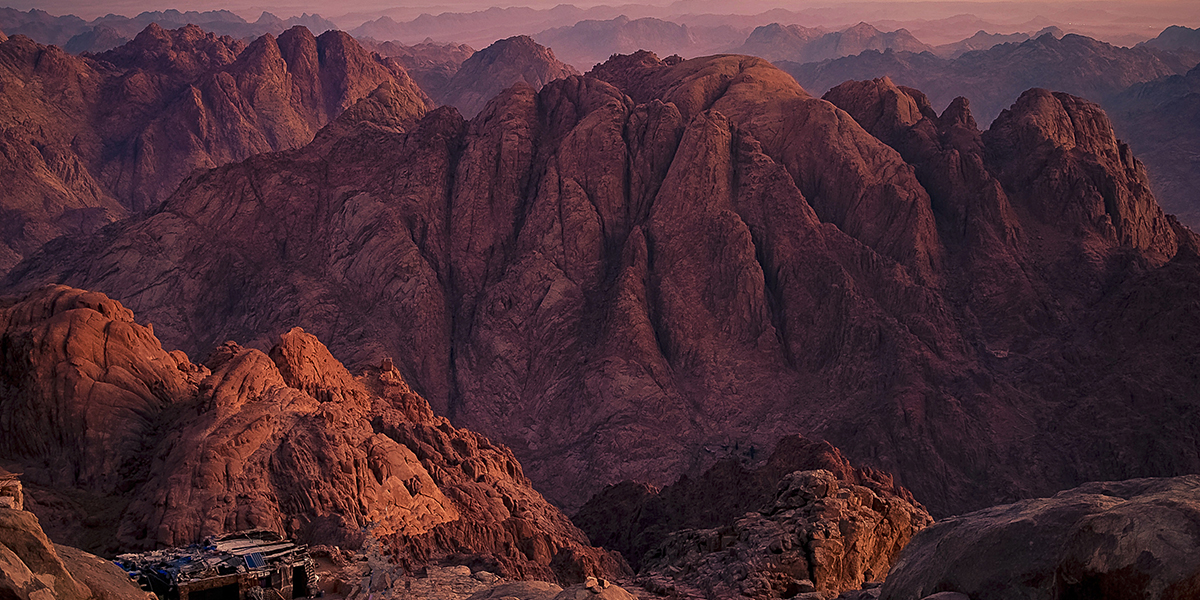 It is one of the most exciting & impressive religious destinations to enjoy a perfect hike all over Egypt. It doesn't have the same importance as St. Catherine Monastery but it is still one of the most captivating sites is known as "Jebel El-Tur" in Sinai and its height is around 2258 m. Mount Sinai is the site where Moses has received the three commandments of Allah in a hike that lasts for a long time and you too can follow the footsteps of Moses and witness the incredible sunset & sunrise in the area. You will enjoy a truly spiritual experience that deserves the entire foot sore you will have.
2. Mount Catherine Train in Sinai
This is a very famous hiking destination not only in Egypt but all over the world which is going to take you through so many natural pools, huge mountains, and incredible historic ruins. While being on such a hike, you will have the best possible opportunity to camp in the middle of the finest nature and spend as many nights camping as you want. That is of course not all of what you have the chance to enjoy since you will get an awesome opportunity to climb a massive mountain by starting your adventure in the highest village in Egypt "Saint Catherine" and from there, you will have an unforgettable hike to the Mountain of Naga for 6 Km. Such an experience will let you experience very beautiful scenery all around you. Then, you will enjoy another hypnotic hike for 25 Km where you will also check the majestic crystal natural pools, the outstanding ruins of Abbas Basha, and end us with a satisfactory hike at the Monastery of Saint Catherine and there, you will find tons of different shops that sell fantastic authentic souvenirs.
3. Wadi Delga Protectorate in Cairo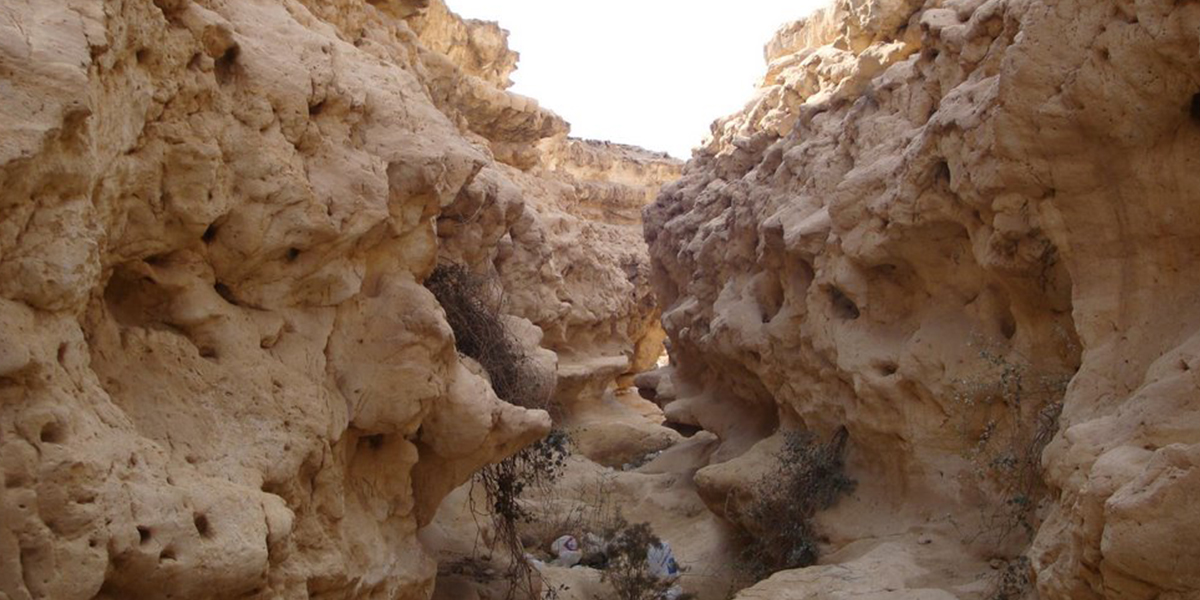 While being in such a wonderful place, you will be able to escape from the overcrowding of Cairo city without getting outside the city borders. This amazing place is located in the Maadi district and extends around 30 km in length. Because of its flat surface and length, it is very an enjoyable & suitable place to enjoy hiking in Egypt. That village has limestone rocks, canyons, lots of different animals including red foxes, mountain rabbits, dears, and some reptile & insect species. In addition to hiking in that unique place, there are also some incredible activities to enjoy there like running, cycling, biking, camping, and barbecuing.
4. The Colored Canyon in Nuweiba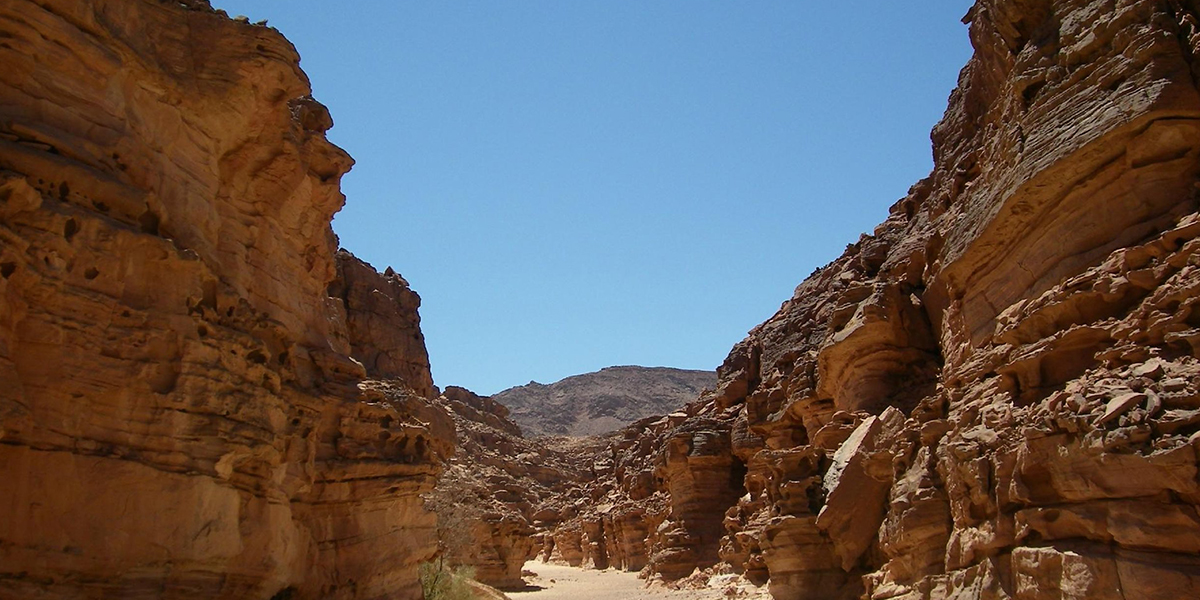 While being in the Sinai Peninsula, you will have a magnificent chance to head to the glorious Colored Canyon and enjoy a hiking excursion for nearly 800m long. The closest town for you will be Nuweiba and it is easily accessed by a 4WD. Enjoy the fascinating colors of the canyons there which were the result of the Red Sea resending tides. The rocky walls of the canyon were shaped & formed by granite, limestones, and sandstone. After finishing your unforgettable tour at the canyon, you should head to the great Basata Exo-Lodge which is one of the tiptop eco-lodges all over Egypt where you will enjoy camping and the delicious Bedouin cooking.
5. The Blue Lagoon of Dahab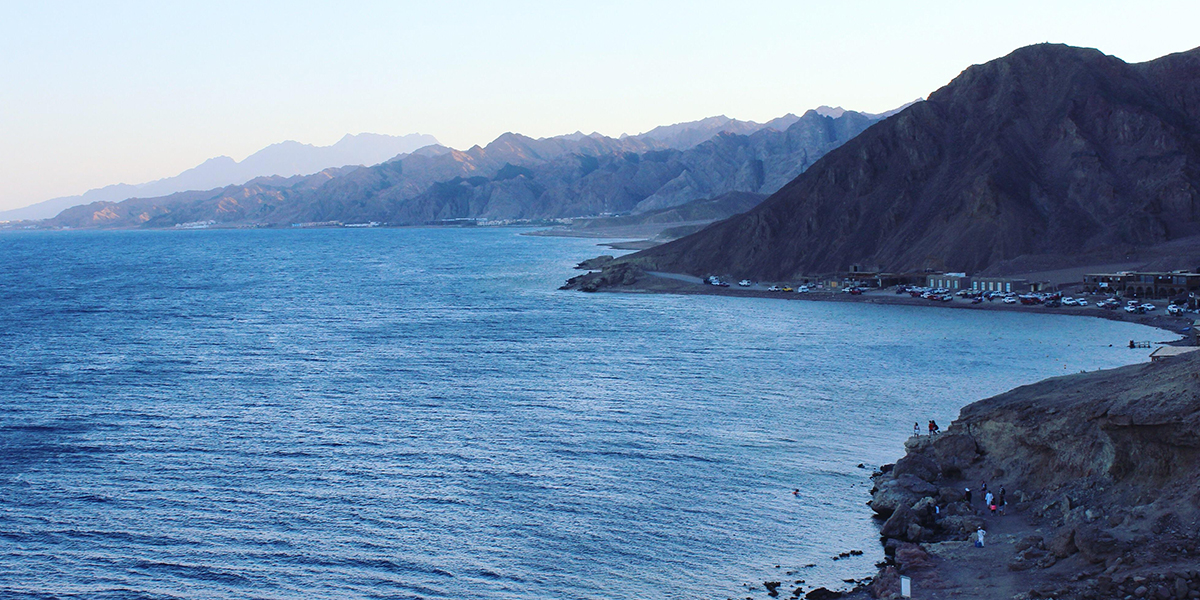 Dahab is ranked among the top diving destinations in Egypt which is rich with the most colorful coral reefs, amazing types of fish, and in addition to all of this, it is also famous for also being such a remarkable hiking spot in Egypt. You will be greeted by lovely amazing Bedouins everywhere and enjoy hiking through the amazing blue waters & the mountains of Sinai. Your hiking expedition will be at the Blue Hole then stop at the charming Protectorate of Ras Abu Gallum and finally stop at the Blue Lagoon that is one of the most interesting kite surfing spots in Egypt.
6. The Valley of the Whales in El-Fayoum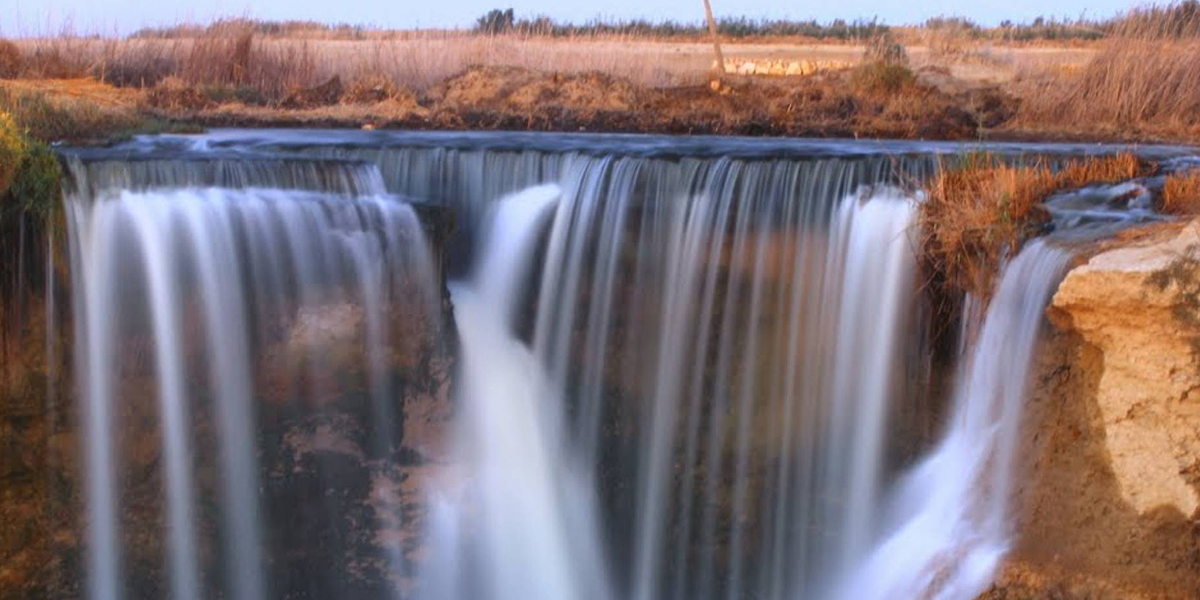 The Valley of the Whales is a very well-known tourist site in Egypt and it is pronounced in Arabic as Wadi El-Hitan and it is definitely, one of the most captivating hiking spots in Egypt because of its flat paths. It is actually a UNESCO World Heritage Site where you can find fossil museums, fossil remains of the suborder of Whales, and Archaeoceti and you can find it in the Fayoum Oasis. There are also tons of other amazing activities to enjoy there like sandboarding, stargazing, camping, horse riding, kayaking, in addition to history exploring so if you have the chance to visit such a lovely place, don't miss the chance.
There are also lots of other untold and undiscovered mysteries and secrets about the things that can be enjoyed in Egypt on a vacation and you need to check our well-organized Egypt vacation packages that will take you deep into the great Egyptian civilization to know more about it and to check some of the greatest mysteries of the Ancient Pharaohs with the experts and in totally private adventures to give you the best reason to leave with a big smile and so many stories to narrate.