Overview About Al-Rifai Mosque
Al-Rifai Mosque is one of the most majestic constructions in Egypt. It's located in "Midan al-Qal'a" in Cairo next to the Cairo Citadel and opposite the Mosque of Sultan Hassan. It's known in English as the Royal Mosque as the mosque was constructed by an order from Queen Khushyar Hanim, the mother of Khedive Isma'il Pasha in 1869 A.D, to replace the zawiya of al-Rifai (small mosque) with a massive mosque resembling the mosque of Sultan Hassan in magnitude and height. It was designed to become a prayer house and a mausoleum for the royal family "The Descents of Mohammad Ali".
History of Al-Rifai Mosque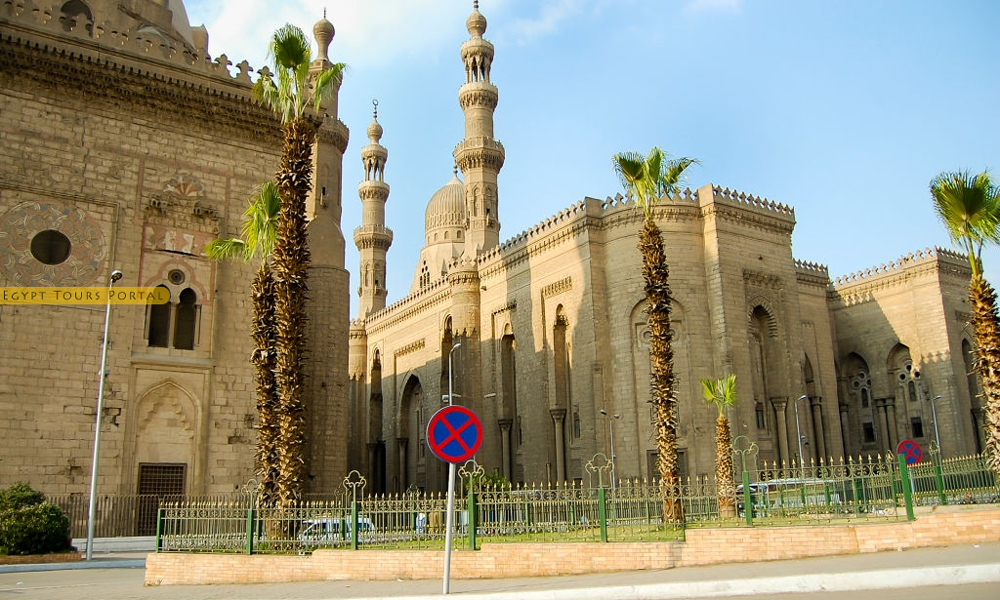 Al-Rifai Mosque was built on 6,500 square meters and began construction in 1868, but it stopped from 1880 to 1905 until khedive Abbas Hilmi II resumed the work once again in 1905, So he entrusted Max Herz Bey, the Hungarian architect in charge of the Committee for the Conservation of Arab Monuments in Cairo, to complete the construction of the mosque.
Herz was aided by the Italian architect Carlo Virgilio Silvagni and advised by 'Ali Pasha Mubarak, the Minister of Public Works under Khedive Isma'il, And as a result of this impressive collaboration, Al-Rifai Mosque was completed in 1912 and considered one of the best mosques of Egypt that can't be missed during your Egypt Holiday packages.
The Constructions of Al-Rifai Mosque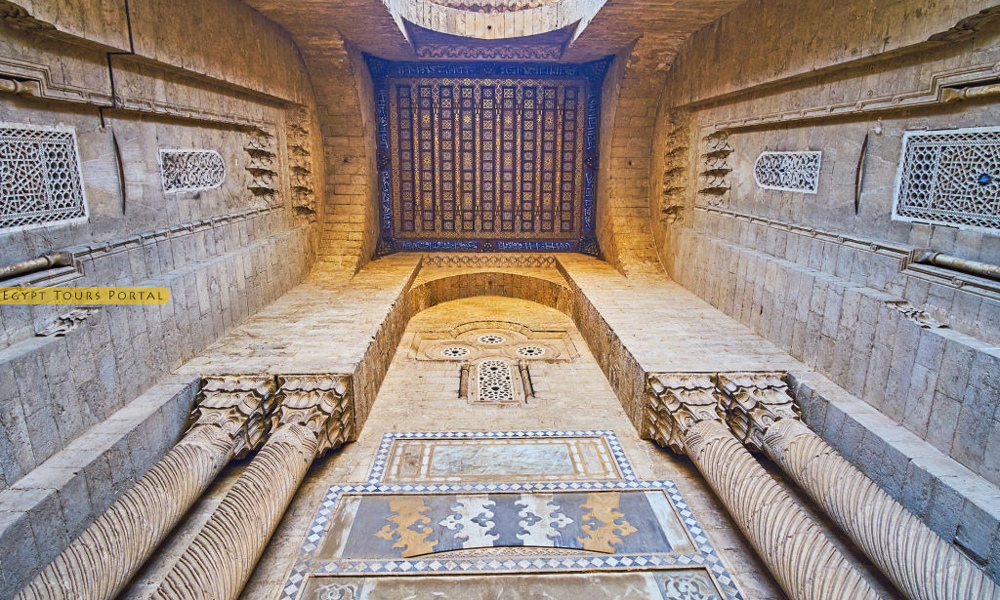 Al-Rifai Mosque consists of two sections, the first section is the house of worship which consists of the Quibla iwan which was designed based on a basilican style and contains three Riwaqs circled by four marble piers supporting the pointed arches while the ceiling was made from golden colored wood decorations. The Mihrab used to be cased with colored marble and golden stalactites and is located in the center of the Qibla wall, as, for the Minbar, it was made of wood and decorated with ebony and ivory and located on the right side of the mihrab.
The second section is the tombs of the royal family as the mosque holds three domes the tombs of  Khedive Ismail, his mother, his wives, and his sons and daughters. The mosque also holds the remains of Ismail, King Fouad, Farouk "The Last King of Egypt", and the last Shah of Iran, who was married to one of Farouk's sisters, the mosque also contains two mausoleums for Sheik Yehia Al-Ansary and Ali Abu-Shebak. The outer side of the Mosque is decorated with two beautiful minarets on both sides of the main entrance.
Witness the beauty of the Great Cairo
If you are in Cairo and prefer to visit this amazing attraction, then you can check our Cairo day tours and book your amazing trip. or you can enjoy one of our Egypt private tours to discover the best tourist attractions around Egypt.