Special Tours & Vacations to Egypt in September 2022
Egypt vacations in September 2022 are the perfect chance to live a complete vacation in the heavenly destinations of Cairo, Alexandria, Luxor, Aswan, and Hurghada. Our Egypt tours in September 2022 will provide every American traveler with the most top-rated accommodations, vehicles, Nile River cruises, and restaurants accompanied with the most comfortable and satisfying service through our expert staff of tour guides, tour operators, and drivers that will provide total tranquility and entertainment during our Egypt trips in September 2022.
Out tours to Egypt in September 2022 is a heavenly chance waiting for every visitor from the United States where everyone can discover the cultural and historical attractions of Egypt such as the pyramids of Giza complex, Cairo Citadel, Khan El Khalili Bazaar, the hanging church, Ibn Tulun mosque, Al-Azhar mosque, the Catacombs, Qaitbey citadel, Hatshepsut Temple, Valley of the Kings, Karnak temples complex, Kom Ombo temple, Luxor temple, Philae temple, Edfu temple, Abu Simbel temples, and more. During vacations to Egypt in September 2022, there are a number of amazing activities that will entertain all of our American clients such as Nile cruise between Luxor and Aswan, A dinner cruise across the Nile River in Cairo, A super safari in the Sahara, a hot-air balloon across upper Egypt and the awesome aquatic sports in the holy red sea like diving, snorkeling, surfing, and more. Book the Egypt Tours that fit your desire during September 2022.
Top Egypt Tours & Holidays In September 2022
Egypt weather of September 2022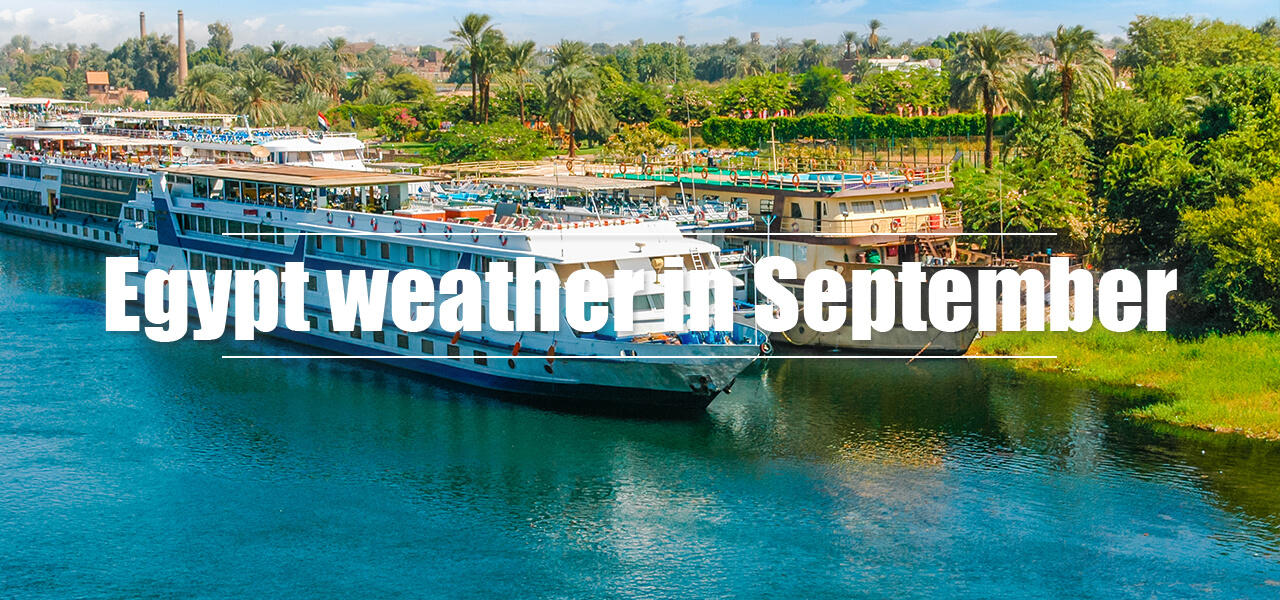 September is a moderate month with a very well balanced temperature reaching a high of 33°C (91°F) during the day and a low of around 20°C (about 68°F) at night with no chance of rain. In September, you will feel the temperature going down at fall at the end of September. The cities of Upper Egypt usually remain not fully crowded at this time of the year so you will have the places all to yourselves. The tropical destination of the red sea will be truly beautiful in September such as Hurghada, Sharm el Sheik, and many more relaxing resorts.
Tailor-Made Your Own Holiday
Learn More About Egypt
Before you visit Egypt and experience its countless adventures in the timeless cities Cairo, Alexandria, Luxor, Aswan, and Hurghada. You can explore our blog about Egypt travel tips, ancient Egyptian civilization, pharaohs, artifacts, and destinations you must visit during Egypt vacation in September 2022.