Wonderful Tours & Vacations to Egypt in August 2022
Egypt tours in August 2022 are the final chance to capture the beauty of Egypt under the heavenly heat of the Summer which will include exploring the enchanting culture and long history of the amazing cities of Cairo, Alexandria, Luxor, Aswan, and Hurghada. Our vacations to Egypt in August 2022 for travelers from the USA comes at affordable prices and the finest service across our wonderful accommodations, vehicles, restaurants, and Nile Cruises with the help of our 30 years old experienced and qualified staff of tour operators, tour guides, drivers who will be guaranteed to make the vacation of every American client very accurate and memorable.
Our Egypt trips in August 2022 will offer every American explore to fully witness the legendary and ancient attractions located all over the country such as the great pyramids complex of Giza, Cairo Citadel, Khan El Khalili Bazaar, the hanging church, the Qaitbay Citadel, the catacombs, the Karnak temple complex, Luxor Temple, Edfu temple, Valley of the Kings, Hatshepsut temple, the Abu Simbel temple complex, Philae Temple, and more. A number of very entertaining activities will be waiting for every traveler from the USA such as Nile cruise between Luxor & Aswan, a hot-air balloon across upper Egypt, a dinner cruise in Cairo, A super safari in the Sahara, awesome aquatic activities in the red sea like diving, snorkeling, and fishing, and countless more. Choose your most ideal Egypt tours in August 2022 and book the best vacation, you will ever have.
Top Egypt Tours & Holidays In August 2022
Egypt weather of August 2022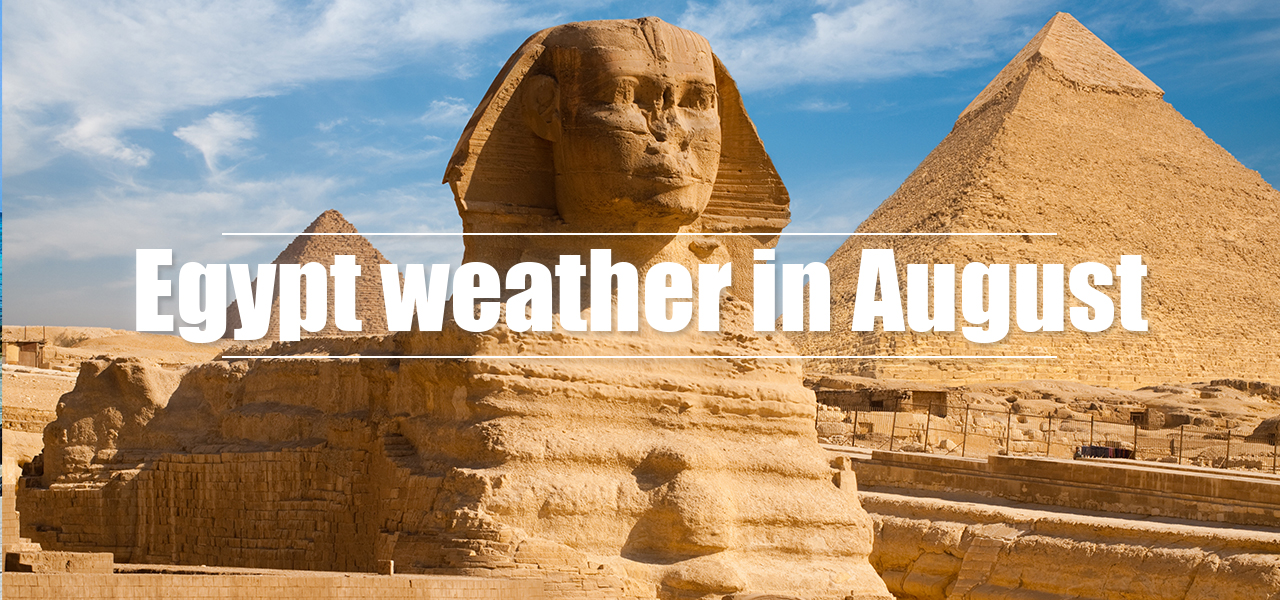 Egypt weather in August 2022 is the last stage of summer but it doesn't mean it will go without a bang with the temperature reaching a high of 34°C (that's about 93°F) during the day and at night never goes any lower than 22°C (about 72°F) so it is advised to stay hydrated. The entire country celebrates the Islamic festival of Eid Al Fitr even in the coastal tropical city of Hurghada & Sharm El Sheik. The historical cities of Upper Egypt are magical places waiting to be explored and there is no better time to fully explore it in full detail.
Tailor-Made Your Own Holiday
Learn More About Egypt
Only Egypt can satisfy the hunger of those filled with wanderlust with its fascinating history, majestic pyramids, countless adventures, ancient treasures & artifacts, and the stories behind every single spot in this mythical country. So our travel guide here will give you a detailed rundown of absolutely everything you should know to enjoy your vacations to Egypt in August 2022.