Wonderful Collection of Tours & Holidays to Egypt in October 2022
Egypt vacations in October 2022 are a miracle from the heavens illuminating the legendary cultural and historical wonders of Egypt's most famous cities such as Cairo, Alexandria, Luxor, and Aswan plus the enchanting magic of the red sea shown across the majestic tropical resorts of Hurghada, Sharm El Sheik, Marsa Alam, & El Gouna. Egypt climate in October 2022 will be very suitable for all our American visitors who will enjoy the finest accommodations, vehicles, restaurants, and Nile Cruises with the most satisfying service with our experienced team drivers, tour guides, tour operators at the most reasonable prices.
Our vacations to Egypt in October 2022 will enable each American traveler to cross the boundaries across time and space and explore all the incredible elements that make Egypt the best travel destination on earth. In the incredible city of Cairo are a number of immortal constructions like the Great Pyramids of Giza, Cairo Citadel, Ibn Tulan Mosque, Al Azhar Mosque, the Grand Egyptian Museum, Khan el Khalili bazaar, and more. Witness the full beauty and charm of the pearl of the Meditteranean such as the Qaitbay Citadel, Pompey's Pillar, the catacombs, and many more. Every explorer from the United States will have the chance to board a heavenly Nile River Cruise between Luxor and Aswan to Hatshepsut temple, Abu Simbel temple, Karnak temples complex, Luxor temple, Edfu temple, Valley of the Kings, Philae temple, and many more. Trips to Egypt in October 2022 will enable everyone to have fun in the coastal city of Hurghada that contains a number of comfortable activities like diving, surfing, snorkeling in the awesome waters of the red sea plus enjoying a Super Safari in the Sahara. Choose your most ideal tour package and live the most ideal vacation during October 2022.
Top Egypt Tours & Holidays In October 2022
Egypt Weather of October 2022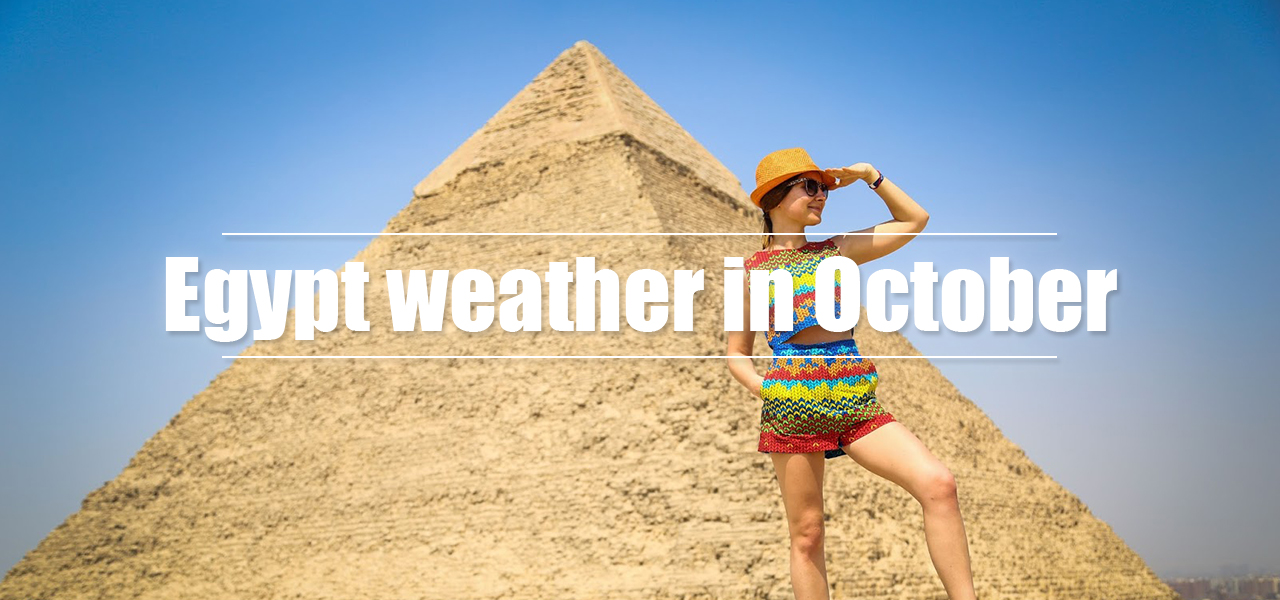 The time of fall is here which is cooler than the preceding months but remains exceedingly hot. The average temperature reaches a high of 30°C (86°F) during the day and at night lowers to 18°C (about 64°F). This month is ideal as the temperature is very well balanced between all the foreign travelers as upper Egypt is truly enjoyable that contains incredible celebrations such as the Abu Simbel Sun Festival and many tropical attractions across the red sea.
Tailor-Made Your Own Holiday
Learn More About Egypt
Egypt is overflowing with beautiful scenery and things to see, both natural and man-made. During your holiday to Egypt in October 2022, you will experience almost everything this mythical country has to offer. Here you will find our articles about Egypt travel tips, ancient Egyptian civilization, pharaohs, history, artifacts, and destinations you shouldn't miss while enjoying your adventure here.