Tours & Vacations to Egypt in June 2023 - Amazing Packages!
Egypt tours in June 2023 is where every American traveler will get to explore the history of ancient Egypt with great ease and comfort through our awesome accommodations, restaurants, vehicles, and Nile River Cruises at the most affordable prices across the immortal destination of Cairo, Alexandria, Luxor, Aswan, and Hurghada with the help of our top-rated and expert staff of tour operators, drivers, and tour guides who will guarantee everything goes according to what our visitors from USA desire.
Egypt vacations in June 2023 are the best chance for every American to discover the full allure and grandeur of Egypt's history and culture in the full heat of the summer. The city of wonders Cairo will showcase the amazing great pyramids of Giza, Khan El Khalili Bazaar, Cairo Citadel, and some incredible Coptic & Islamic attractions like the hanging church, Ibn Tulan Mosque, and more. In the rare Greco-roman city of Alexandria are the Catacombs, Alexandria Library, Qaitbey Citadel, and more. The wonders of Upper Egypt will be better displayed through a Nile Cruise between Luxor and Aswan to witness the Karnak temples complex, the Valley of the Kings, Hatshepsut temple, Philae temple, Kom Ombo temple, Edfu temple, Abu Simbel temples, and more. The tropical city resorts of the red sea will offer a number of fun activities such as diving, snorkeling, fishing, surfing, or a super safari in the Sahara. Book the vacation of your dream in the best travel destination in the world.
Top Egypt Tours & Holidays In June 2023
Egypt Weather of June 2023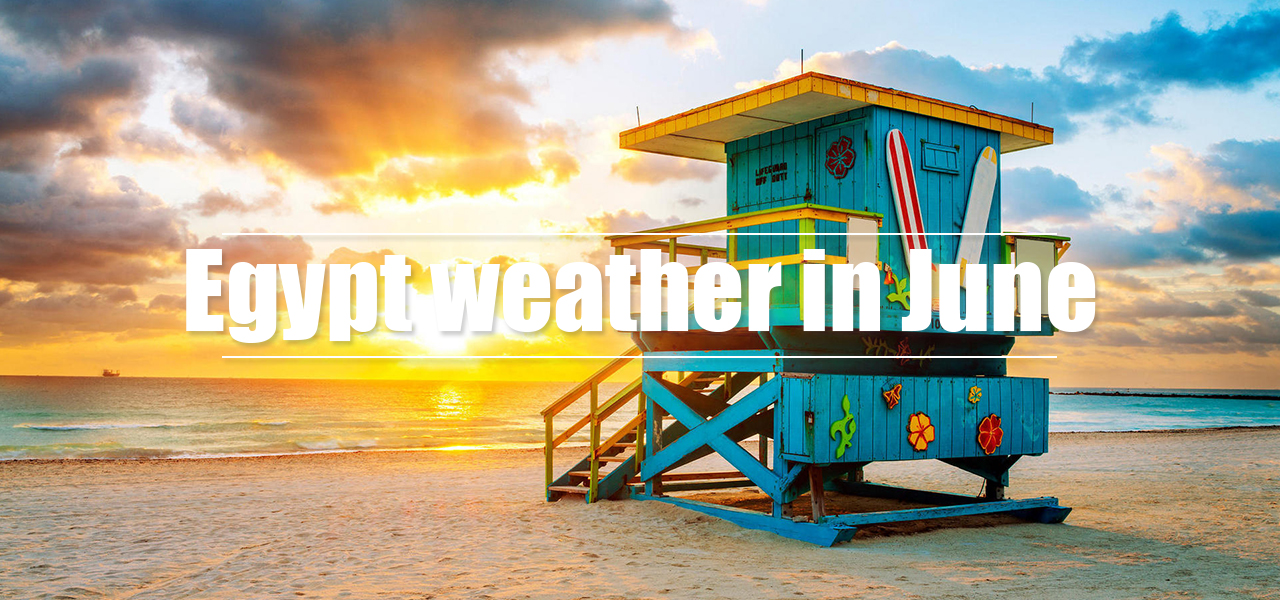 Egypt weather in June 2023, again the summer keeps raising its temperature to a high of 34°C (93°F) and a low of 20°C (68°F) with no chance of rain. This makes June the most ideal month to head to the tropical destinations of Hurghada, Sharm el Sheik, and many other incredible tropical destinations where u can truly live the tranquility and excitement of the red sea resorts among the most beautiful examples of tropical beauty and endless activities. As for all the historical destinations of Luxor and Aswan well it can get really hot so be careful of the heat.
Tailor-Made Your Own Holiday
Learn More About Egypt
While enjoying your Vacation to Egypt in June 2023, you will discover a whole world of antiquity as you explore the spectacular sights of Pharaohs, impress yourself with the incredible decorations and hieroglyphics art on the walls of the ancient temples & tombs, and enjoy the charm of the red sea with its yellow beaches and blue waters, and so much more. Explore our well-written travel blogs below to get everything you need to know about Egypt's travel, history, and destinations to make sure you enjoy the ultimate experience in the land of civilization.