Special Tours & Vacations to Egypt in April 2024
Egypt tours in April 2024 are a unique chance for every American traveler to discover the majestic and vast history and diverse culture of this heavenly country in Cairo, Alexandria, Luxor, Aswan, and Hurghada. A complete magical vacation is waiting at the most affordable prices and the most satisfying service with the help of our highly experienced staff of tour operators, tour guides, customer services, and drivers. Our vacations to Egypt in April 2024 will include the finest accommodations, vehicles, restaurants, and Nile Cruises which will make every moment feel like a paradise under a comfortable and delightful climate.
Egypt tours in April 2024 will be the key to taking part in a number of incredible packages. Trips to Egypt in April 2024 is a magical gate leading a number of magical attractions such as the amazing constructions in Cairo such as the great Giza Pyramids complex, Cairo Citadel, Khan El Khalili Bazaar, plus the divine Coptic and Islamic attractions and more. In the gem of the Mediterranean sea, Alexandria is special attractions like the Qaitbay Citadel, Pompey's Pillar, and the catacombs. In order to live a complete Egypt tour in April 2024, then boarding a Nile cruise between Luxor and Aswan is the key as everyone will get to witness the Karnak temple complex, Luxor temple, Edfu Temple, Valley of the Kings, Hatshepsut temple, the Abu Simbel temple complex, Philae Temple, and many more. The waters of the red sea in Hurghada can be explored by every American through diving, snorkeling, surfing, or exploring the Sahara through a super safari. Book your favorite ideal Egypt tours in April 2024 and enjoy the best vacation of your lifetime.
Top Egypt Tours & Holidays In April 2024
Egypt Weather of April 2024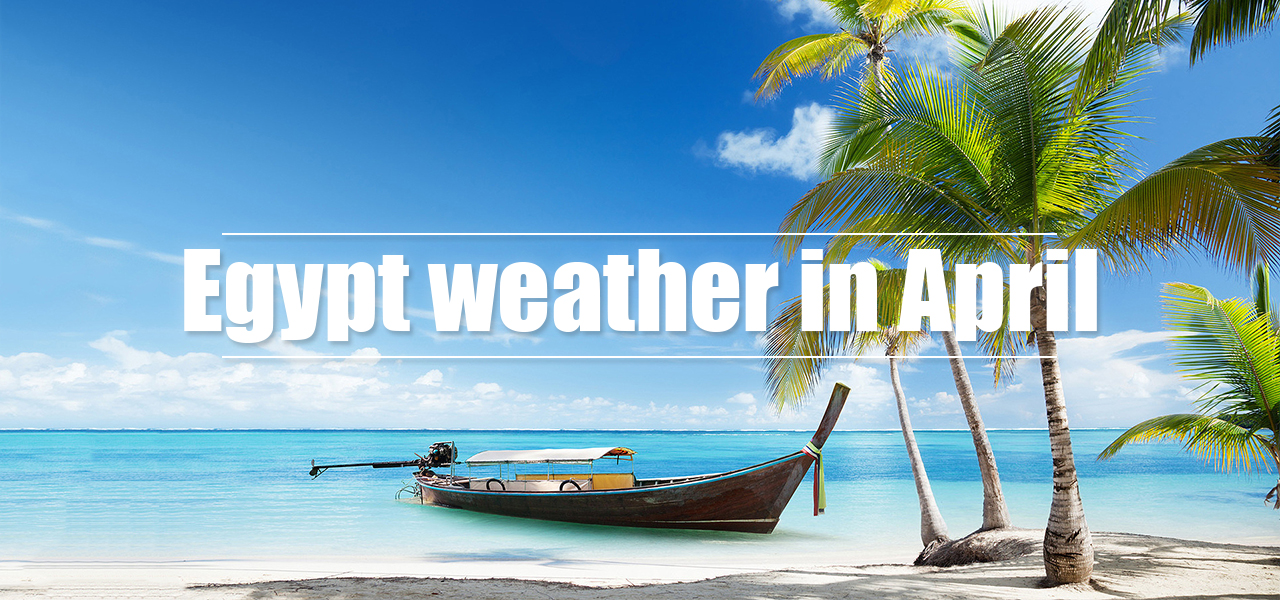 Egypt weather in April 2024 is the time of spring and the final stage before the summer hits and the temperature starts to rise reaching highs of 28°C (82°F) or drop to lows of 15°C (59°F) with an average of 22°C (72°F). April is the time of Easter or in Arabic "Sham El Nessim" (Smell the Breeze). The tropical destinations of Hurghada and Sharm el sheik can get a little hot at an average of 27°C (80°F) but the sight of the heavenly beaches and magical waters will make everything look cooler.
Tailor-Made Your Own Holiday
Learn More About Egypt
Egypt has captured the imagination of travelers for thousands of years with its fascinating history that reaches back to the dawn of civilization, awe-inspiring temples and pyramids, and countless scenery and extraordinary landscapes. This Egypt travel guide will be your travel buddy and give you detailed info about everything you should know during your Holidays in Egypt in April 2024.