One of the most incredible discoveries to come to light is the full restoration of the complete Zodiac on the ceiling of the Columned Hall from the southern side of Esna Temple which has never been seen before.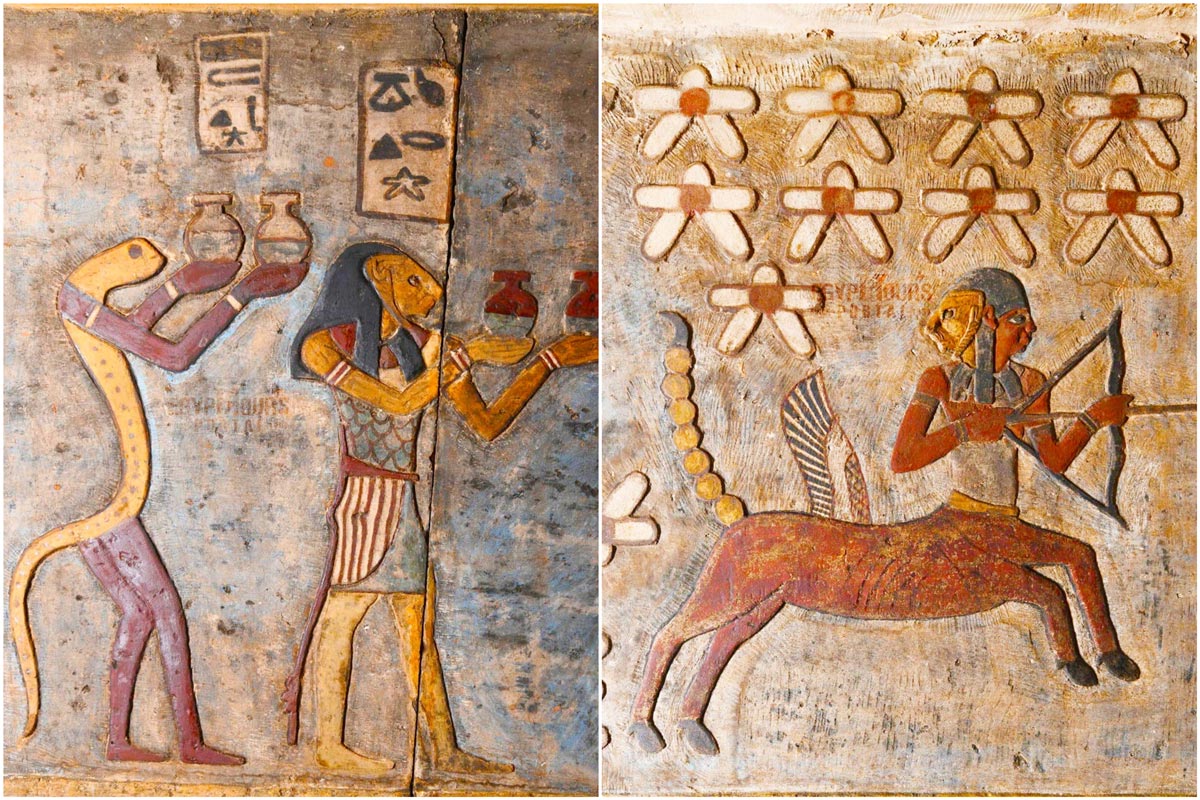 The magnificent Esna temple is one of the oldest temples in Egypt, made in the roman era between 186 BC and 250 AD to be fully complete and possess some of the most magical carvings and inscriptions plus be a place for worship and honoring the gods. The temple was dedicated to the ram-headed god Khnum (the god of potters, fertility, and creation). Within the temple is an epic column hall filled with 24 columns that carry the most magical inscriptions, carvings, and scenes of the Ptolemaic kings and Roman emperors.
The walls and ceiling of the temple showcase the zodiac in full detail which shows the celestial 12 astronomical constellations "Aries, Taurus, Gemini, Cancer, Leo, Virgo, Libra, Scorpio, Sagittarius, Capricorn, Aquarius, and Pisces". There are also depictions of astral beings such as outer planets, namely Jupiter, Saturn, and Mars, which represent the so-called seven arrows. There are also depictions of many constellations and stars where the ancient Egyptians used these creations to make their calendar and measure time.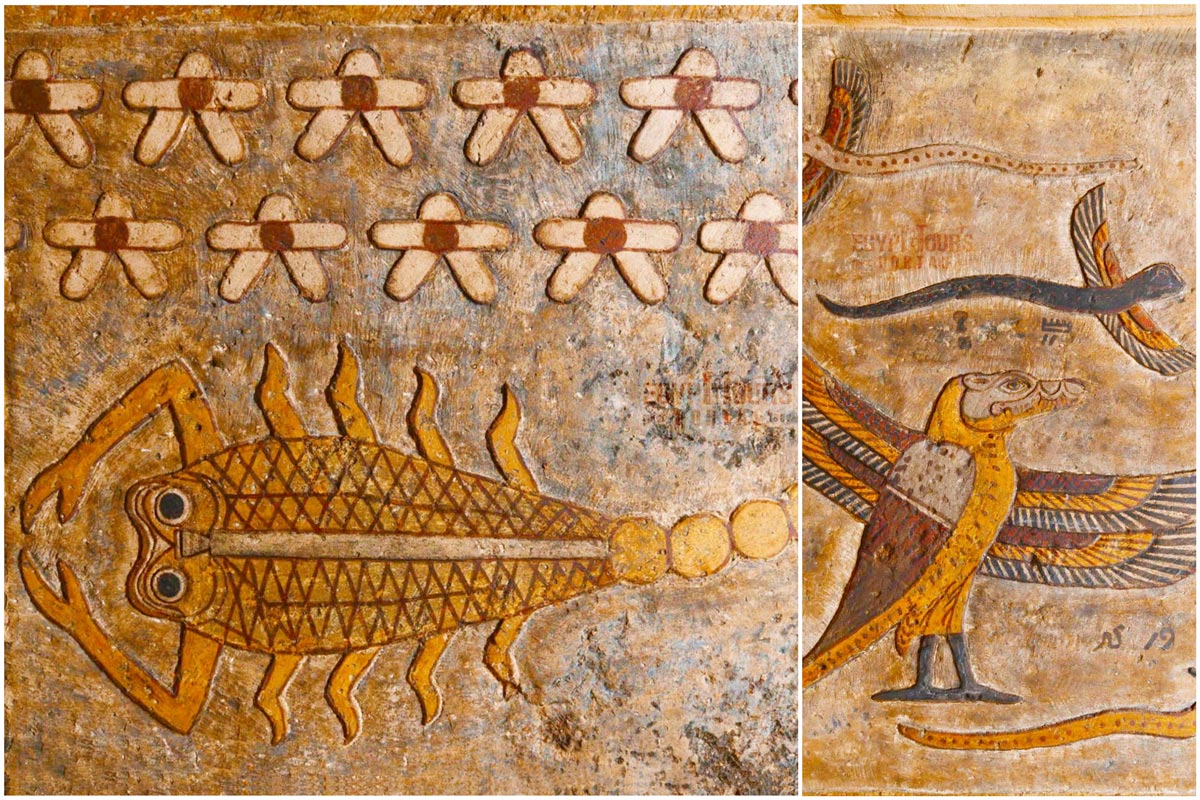 Across the surroundings of the temple, many animal parts of crocodiles, and snakes were discovered plus some scenes of a snake with a ram's head, a bird with a crocodile's head, and a snake's tail that has four wings, plus inscriptions in black ink that carries the names of divine beings.
Looking for an adventure in Egypt? Look no further than Egypt Tours Portal! We provide a wide range of Egypt private tour packages to explore the wonders of Egypt. From the Pyramids of Giza to the Valley of the Kings, our tours offer a glimpse into the rich history and culture of this ancient civilization. Our Nile River cruises take you through the heart of Egypt, along the Nile river, stopping at iconic destinations like Luxor and Aswan. Our team of experts is dedicated to creating an unforgettable experience for you, with customized itineraries that cater to your interests and preferences. Book your trip now and embark on a journey through time with Egypt Tours Portal!