The Egyptian archaeological mission from Ain Shams University succeeded in discovering the marvelous remains of a limestone cabin dating back to the Roman era, during archaeological excavations in the area east of the Dendera Temple in Qena Governorate where the temple of the god Horus the sky falcon god was built in the Roman era.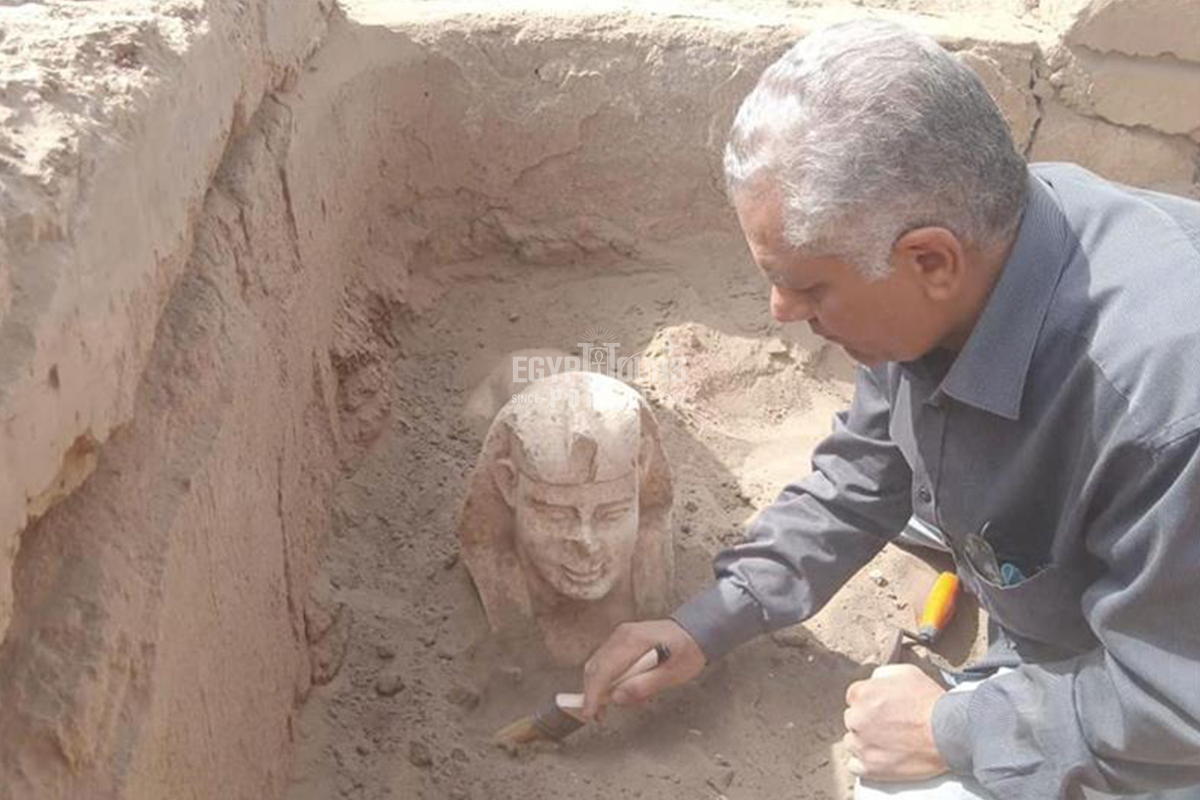 The remains of the maqsura are an epic platform consisting of two levels with a foundation and sloping floors, inside which a water-storage basin made of red bricks covered with mortar with stairs was found, and can be dated to the Byzantine era (306 - 1453 AD).
During the cleaning work of the basin, there was a limestone statue which was found in the form of a sphinx representing one of the Roman emperors who were wearing the headdress known as the Nemes, with his bridge above his forehead, indicating that the initial examination of the face of the statue indicates that it is likely to be of Emperor Claudius.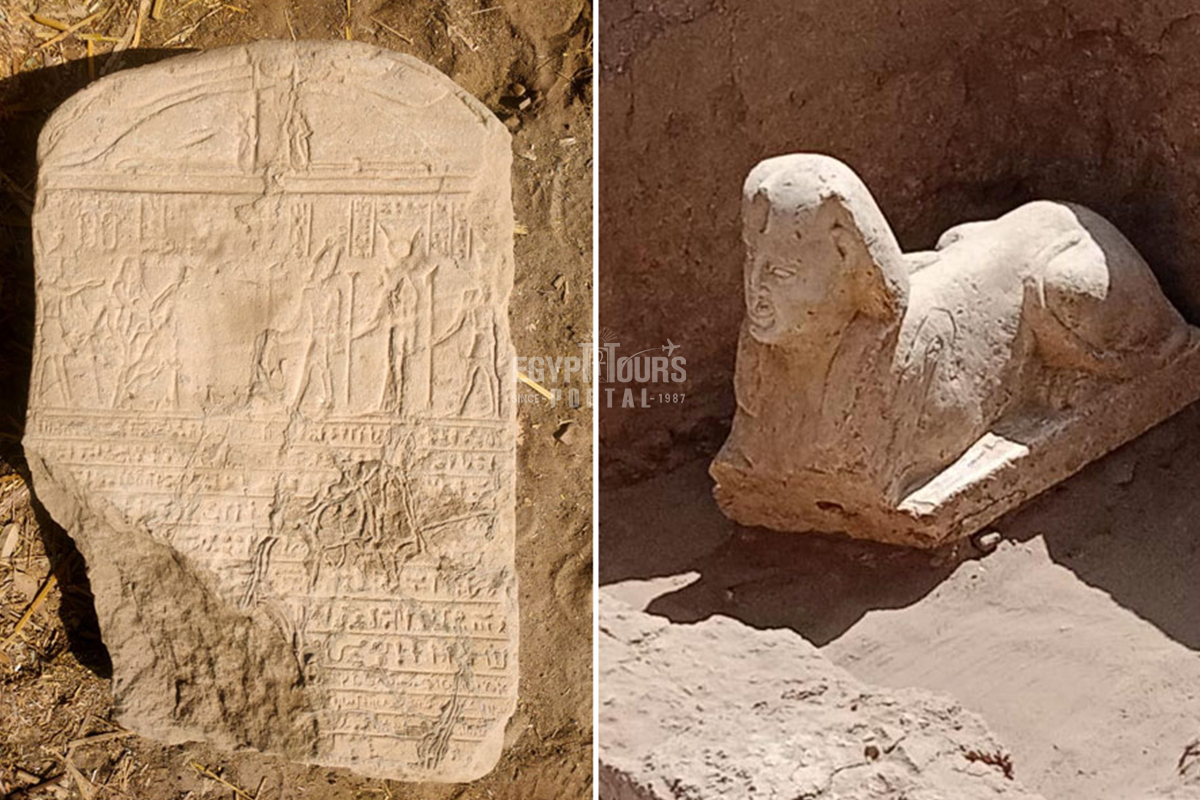 The statue is wonderfully beautiful and is distinguished by royal features depicted accurately, and a slight smile appears on its lips, which have two dimples on both ends, and the remains of yellow and red appear on its face. A painting from the Roman era written in hieroglyphs and demotic was also found below the statue.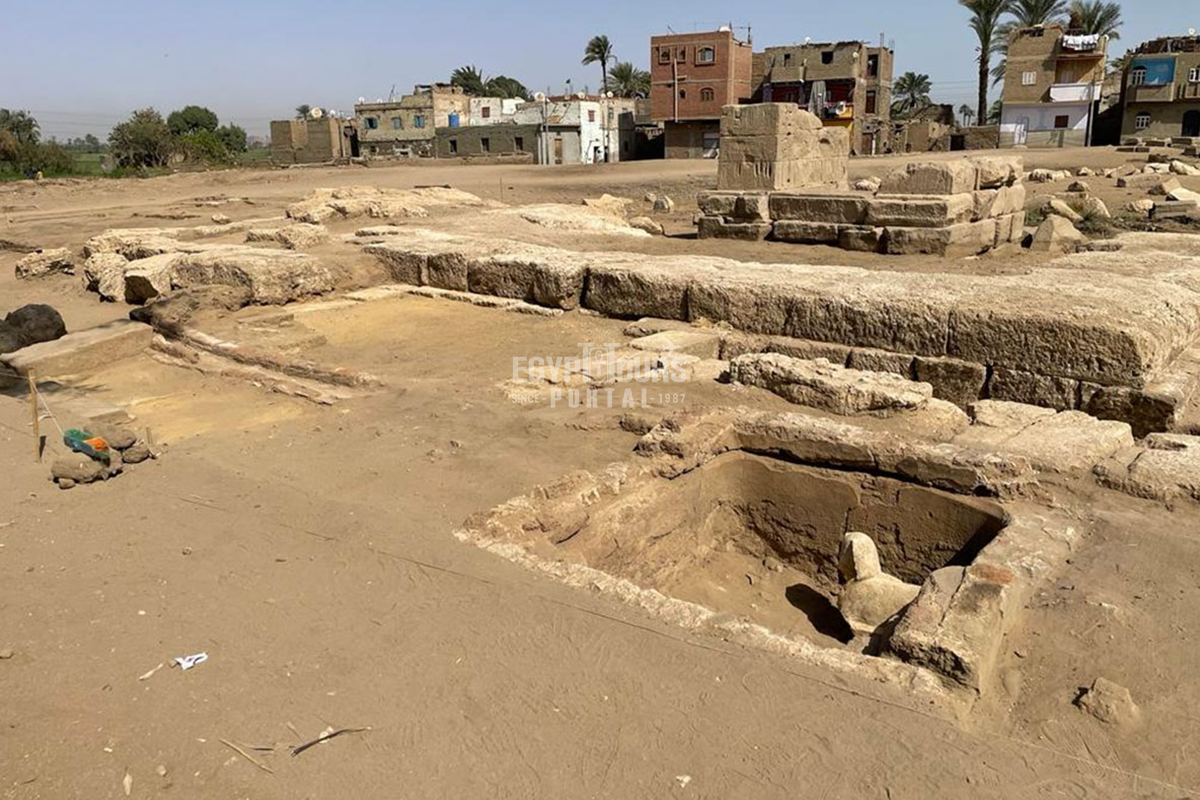 The mission will continue the excavation work in the area of the Horus Temple, east of the Dendera Temple, and in front of the Isis Gate, to uncover the road linking them.