Sonesta St George
Sonesta St George
This is one of the most recommended luxurious Nile Cruises in Egypt that is well recognized with its amazing decorations with the French style, well-furnished suites & cabins, excellent services on board, a terrific fitness center, bars, a marvelous restaurant that offers a wide variety of dishes. On the board of the cruise, there is 47 deluxe cabins, 2 senator suites, and 4 presidential suites that have private terraces and its cabins all feature wonderful panoramic windows.
More Accommodations In Egypt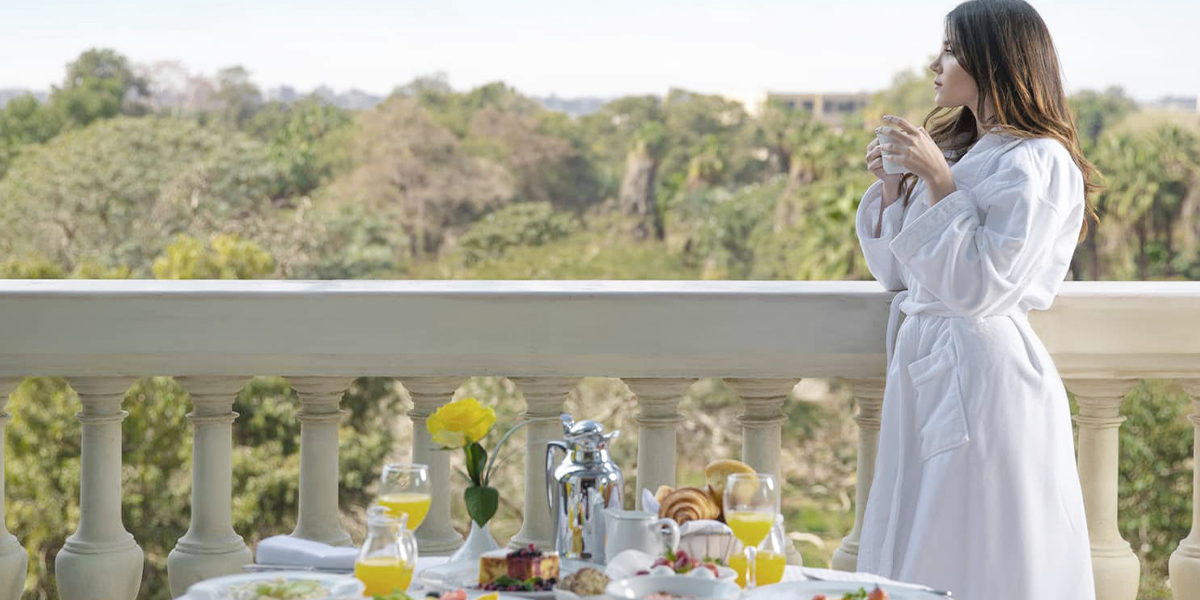 While being accommodated in the legendary Four Seasons Hotel, you will be able to enjoy the stylish colon...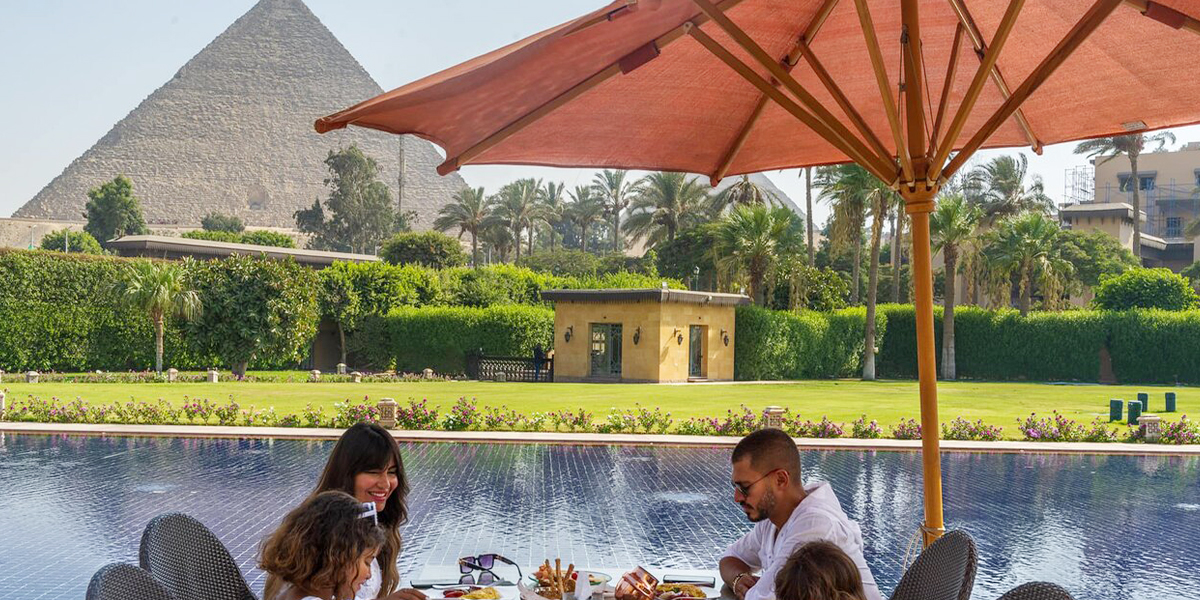 his hotel is surrounded by green gardens and overlooking Giza Pyramids. It has some amazing decorated han...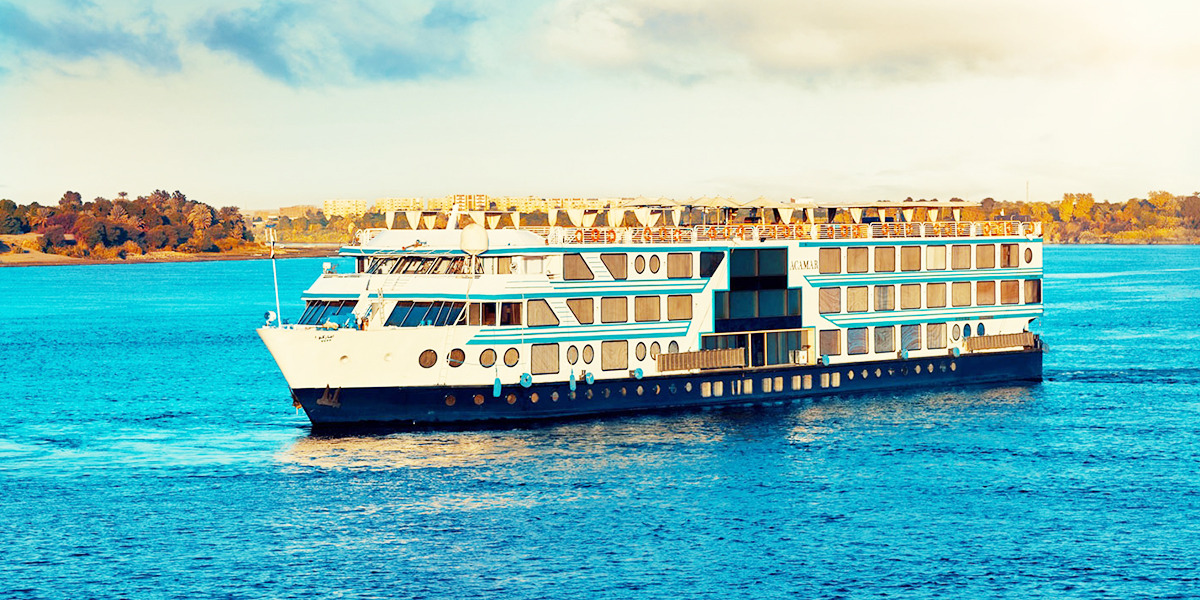 To have a cherished memory, you can choose Ms. Acamar to spend your accommodation on its board. Read more...
Frequently Asked Questions
What is the difference between a 5 star and a 5-star deluxe hotel/cruise?
The price difference between a five-star hotel and a five-star deluxe hotel is substantially notable. Five-star deluxe hotels or a Nile Cruise are a massive upgrade from the standard 5 stars which are highly expensive made for people who have no problem spending a lot of money as in a five-star deluxe hotel as the cheapest room tariff you can expect per night is $1700.
Who awards hotels 5 stars?
A five-star rating system is often used by independent organizations that rate according to specific standards.
What's the difference between a Double room and a Twin room?
Both types of these hotel rooms are designed for two people. The twin room has two single beds while The double room has one double bed called a marital bed.
Why am I being advised to stay in a hotel close to the pyramids rather than Downtown?
The Downtown hotels are built like towers, very tall and narrow, while Giza Pyramid hotels are limited in height, but cover more ground offering a magical view and better travel experience.
What are the differences between bed and breakfast, half board, full board, and all-inclusive?
Full board includes breakfast, lunch, and dinner.
Half board includes breakfast and dinner.
All-Inclusive includes all the before mentioned meals, with local meal drinks.
Bed & Breakfast mean Lodging and Morning Meal (Breakfast).
Do I have to stay in my hotel after the day's tour has ended?
You have the right to do whatever you want as you can stay in the lobby as you wait for your tour guide or tour around the city as you like.
I have some expensive items which I do not want to leave lying in my room/cabin, what should I do?
Most of the hotels in Egypt have safety deposit boxes, in your room or cabin. All you need do is ask at the reception to give the instructions on how to use them.
What Are the Finest Destinations to Visit in Egypt?
The entire country of Egypt deserve to be explored with its every heavenly detail but there are places that must be seen before any other such as the breathtaking Hurghada's red sea, The wonders of Cairo the pyramids of Giza, the great sphinx, the Egyptian Museum, Khan El Khalili Bazaar, the wonders of Luxor like Valley of the Kings, Karnak & Hatshepsut temple and the wonders of Aswan such as Abu Simbel temples, Philea temple, Unfinished obelisk and The Wonders of Alexandria like Qaitbat Citadel, Pompey's Pillar and Alexandria Library. Read more about the best places to visit in Egypt.
What Are Egypt's Visa Requirements?
If you want to apply for a Visa On Arrival that lasts for 30 days then you should be one of the eligible countries, have a valid passport with at least 6 months remaining and pay 25$ USD in cash, as for the E-Visa for 30 day you should have a valid passport for at least 8 months, complete the online application, pay the e-visa fee then print the e-visa to later be presented to the airport border guard. You could also be one of the lucky ones who can obtain a free visa for 90 days. Read more about Egypt travel visa.
What Is the Top Traditional Egyptian Food?
Egypt has a variety of delicious cuisines but we recommend "Ful & Ta'meya (Fava Beans and Falafel)", Mulukhiya, "Koshary", a traditional Egyptian pasta dish, and Kebab & Kofta, the Egyptian traditional meat dish.
What is the Best Time to Visit Egypt?
The best time to travel to Egypt is during the winter from September to April as the climate becomes a little tropical accompanied by a magical atmosphere of warm weather with a winter breeze. You will be notified in the week of your trip if the Climate is unsafe and if any changes have been made.
What to Pack for Your Egypt Tour?
You should pack everything you could ever need in a small bag so you could move easily between your destinations.
Why Book With "Egypt Tours Portal"?
We have been creating the finest vacations for more than 20 years around the most majestic destinations in Egypt. Our staff consists of the best operators, guides and drivers who dedicate all of their time & effort to make you have the perfect vacation. All of our tours are customized by Travel, Financial & Time consultants to fit your every possible need during your vacation. It doesn't go without saying that your safety and comfort are our main priority and all of our resources will be directed to provide the finest atmosphere until you return home.
Is it Safe to Travel to Egypt?
You will feel safe in Egypt as the current atmosphere of the country is quite peaceful after the government took powerful measures like restructuring the entire tourist police to include all the important and tourist attractions in Egypt. Read more about is it safe to travel to Egypt.
What to Wear While in Egypt?
Wear whatever feels right and comfortable. It is advised to wear something light and comfortable footwear like a closed-toe shoe to sustain the terrain of Egypt. Put on sun block during your time in Egypt in the summer to protect yourself from the sun.
What are the Best Activities to Do in Egypt?
The best activity is by far boarding a Nile Cruise between Luxor and Aswan or Vise Versa. Witness the beauty of Egypt from a hot balloon or a plane and try all the delicious Egyptian cuisines and drinks plus shopping in old Cairo. Explore the allure and wonders of the red sea in the magical city resorts of Egypt like Hurghada and many more by diving and snorkeling in the marine life or Hurghada. Behold the mesmerizing western desert by a safari trip under the heavenly Egyptian skies.
What are Egypt Festival and Public Holidays?
What are Special Advice for Foreign Women in Egypt?
Egypt is considered to be one of the most liberal Islamic countries but it has become a little bit conservative in the last couple of decades so it is advised to avoid showing your chest, shoulders or legs below the knees.
What are the Official Languages of Egypt?
Arabic is the official language and Most Egyptians, who live in the cities, speak or understand English or at least some English words or phrases. Fewer Egyptians can speak French, Italian, Spanish, and German. Professional tour guides, who work in the tourism sector, are equipped to handle visitors who cannot speak Arabic and they will speak enough English and other languages to fulfill the needs of all our clients.
What is the Transportation in Egypt?
The fastest way is a car, of course, a taxi. If you are in Cairo ride a white taxi to move faster or you could board the fastest way of transportation in Egypt metro if the roads are in rush hour.
What is the Weather is Like?
The temperature in Egypt ranges from 37c to 14 c. Summer in Egypt is somehow hot but sometimes it becomes cold at night and winter is cool and mild. The average of low temperatures vary from 9.5 °C in the wintertime to 23 °C in the summertime and the average high temperatures vary from 17 °C in the wintertime to 32 °C in the summertime. The temperature is moderate all along the coasts.
What are the Reasons That Make You Visit Egypt?
It is the home of everything a traveler might be looking for from amazing historical sites dating to more than 4000 years to enchanting city resorts & beaches. You will live the vacation you deserve as Egypt has everything you could possibly imagine.


© Copyright Egypt Tours Portal 2023.