Egypt Ports are the gates to the heavenly wonders of Egypt. This article's main purpose is to offer every traveler all the facts and information about the port of Egypt. This article was written by a group of a very skilled and knowledgeable team of tour operators, tour guides, and travel consultants who know all the ports of Egypt.
The fascinating geographic location of Egypt adds a great aspect to its sector of maritime transport. Egypt overlooks the incredible Mediterranean Sea and the Red Sea and has the impressive Suez Canal linking them and that is why Egypt actually plays a very important role at the international level with its exceptional ports that offer the necessary equipment to handle both passengers & cargoes. There are many ports all across the borders of Egypt which would encourage travelers to ask some important questions such as:
What are the major ports in Egypt?
There are five major commercial ports in Egypt which are Alexandria Port Alexandria and Dekheila port, Damietta Port, Port Said Port, Suez Port including Adabiya Port and Safaga Port.
How many ports does Egypt have?
Egypt has 15 commercial ports and 29 specialized ports. The specialized ports are divided into 5 tourist seaports, 6 mining seaports, 12 petroleum seaports, and 6 fishing seaports.
What is the purpose of Egypt Ports?
There are dozens of cruise ships that arrive at different times during the whole year in Egypt along the northern Mediterranean coast and in the eastern part of the Red Sea. From those locations, it is very easy to have access to some of the best tourist sites & cities in Egypt and arrange some tours based on the time you have especially after knowing that there are 41 different Egypt Ports which are divided into fishing, commercial, petroleum, tourist Egypt ports, and other fields.
Among the most important ports of them is Alexandria port which is the biggest Egyptian port, Damietta Port that has the most fascinating equipment in the Middle East & the largest container terminal, Dekheila Port that is actually a natural extent to Alexandria Port, Sokhna & Port Said Ports that are located at both ends of Sues Canal, and other tourist ports that we are going to mention below to have an overall view regarding the most recommended tourist Egypt ports that you can use to enjoy the best possible time in Egypt including Alexandria & Port Said Ports on the Mediterranean, Safaga & Ain Sukh that are located along the Red Sea Coast. Egypt is filled with a number of incredible ports which are: 
Port of Abu Qir
Abu Tig Marina
Port of Abu Zenima
Port of Adabiya
Ain Sokhna Port
Ain Sukhna Terminal
Port of Al-Tour
Port of Alexandria
Port of Berenice
Port of Damietta
Port of East Port Said
Port of El Arish
Port of El-Dekheila
Port of El-Sokhna
Port of Hurghada
Port of Mersa Matruh
Port of Nuweiba
Port of Ras Budran
Port of Ras Gharib
Port of Ras Shukheir
Ras Sudr Terminal
Port of Safaga
Port of Sharm El-Sheikh
Sidi Kerir Terminal
Petroleum Dock Port
Port Suez
Wadi Feiran Terminal
Zeit Bay Terminal
But not all of them are operating and some are under restoration. There are some magical tourism ports found in Egypt that offer the most entertaining shore excursions. Here are the famous Egypt ports:
1. Safaga Port - Egypt Ports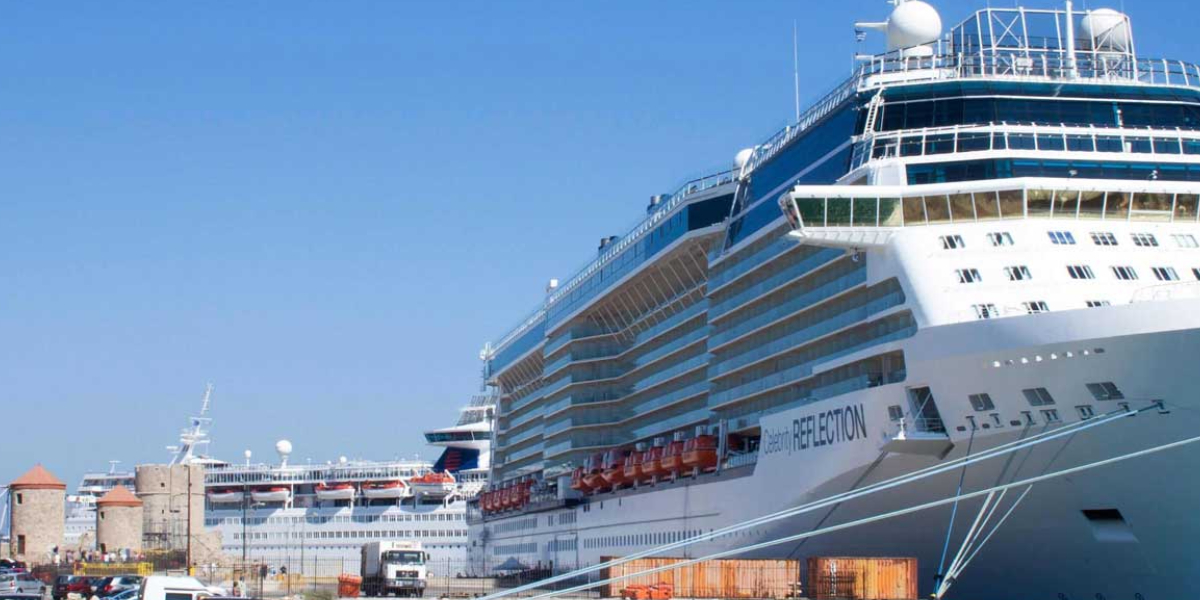 Safaga port is located 53 Km south of the beautiful city of Hurghada and it is a very known tourist area as it contains lots of bungalows, some majestic rest houses including its spacious hotel that contains 48 rooms. Safaga port contains also a huge number of phosphate mines which makes it a great Phosphate export center.
Safaga port is considered one of the famous ports in Egypt. In fact, Safaga Port is the only of Egypt ports that allows its visitors to have easy access to some of the most incredible sightseeing which is located in Upper Egypt in both Aswan and Luxor plus having a terrific chance to have a day tour to the miracles & treasures of Giza and Cairo in totally well-organized tours from Safaga that are many scheduled based on the embarkation and the disembarkation of your cruise.
you can check the best tours from Safaga. While visiting Luxor from Safaga, you will visit its breathtaking Temples of Karnak, Luxor, and Hatshepsut in addition to touring around its memorial Pharaohnic monuments including Colossi of Memnon, the Valley of the Kings, and lots of other majestic landmarks.
A visit to the city of Aswan also will get your amazement since you will get the chance to visit some of its hypnotic landmarks such as Philae Temple, the High Dam, and the Unfinished Obelisk. You will definitely explore a great part of Egypt while being there in your short time while being in Safaga Port.
2. Alexandria Port - Egypt Ports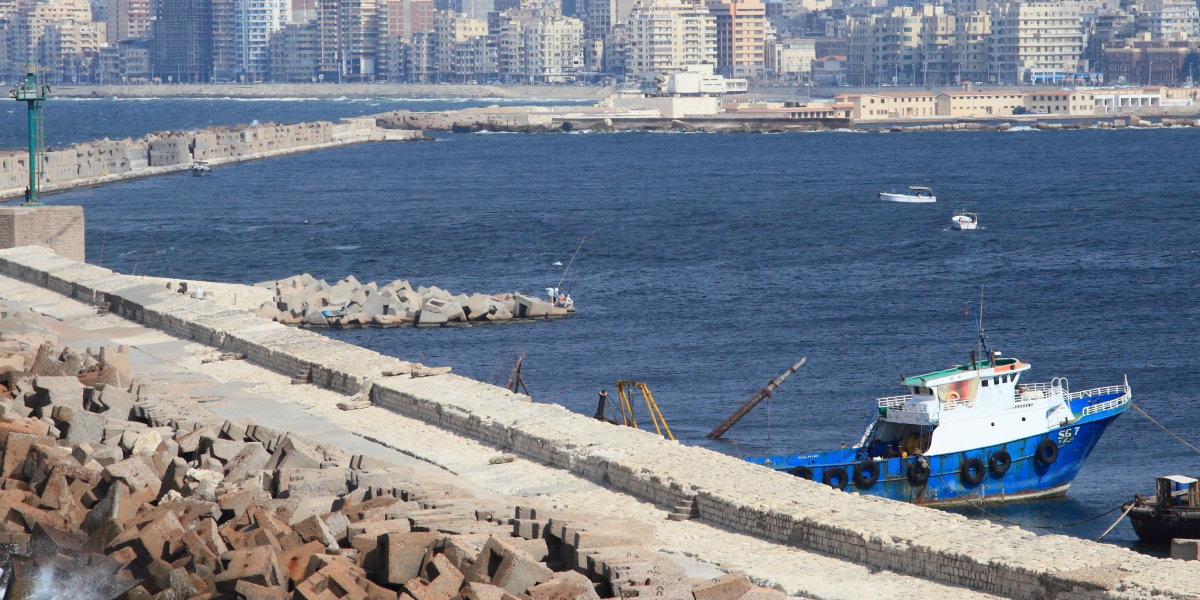 This is the largest port all around Egypt ports that are located on the west part of the Nile Delta between the great Mediterranean Sea and Mariut Lake which is located in Alexandria city. There are two harbors in Alexandria Port and they are separated by a T-Shaped Peninsula. The West harbor is used for commercial shipping and the east one is very shallow and isn't navigable by large vessels.
The great Alexandria Port provides travelers with access to some of the well-known Egyptian sites through tours from Alexandria port as the city provides a wide selection of some interesting sites from the Greco-Roman Period up to do just like the fascinating rock-cut tombs of Catacombs of Kom El-Shoqafa, the memorial Al-Alamein, Alexandria Library, its Pompey's Pillar, Qaitbay Citadel, and lots of other marvelous Egyptian sightseeing to visit & enjoy while being in Alexandria Port.
That is not all as Alexandria city is located only a couple of hours driving from Cairo city where you will get the chance to tour around some of the majestic Pharaohnic sites such as Giza Pyramids, the exquisite Egyptian Museum of Antiquities, Old Cairo with its mesmerizing Islamic & Coptic sights, and Khan El-Khalili Bazaar which is one of the best shopping centers all over Egypt.
3. Port Said Port - Egypt Ports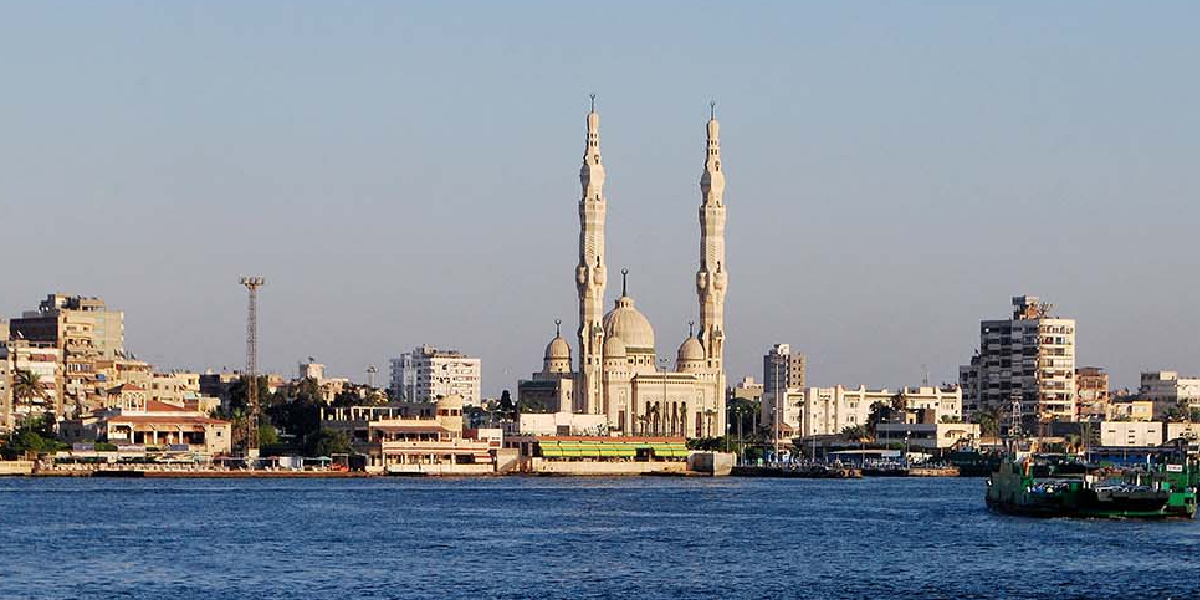 Port Said is located at the intersection of the Suez Canal and the Mediterranean Sea in northeast Egypt and the beautiful city of Port Said was established in 1859 and became the gateway to Asia for both sailors and travelers. The most interesting fact about the location of Port Said city is that it should have been the site for "The Light of Asia" which is a giant statue but it has become the Liberty Statue in the harbor of New York as the original plan turned out to be so expensive.
Port Said Shore excursions have an exclusive opportunity to visit some of the tiptop attractions in Cairo, Alexandria, some marvelous archeological sites in the Delta at Rosetta & Tanis, and last but not least, enjoy an incomparable tour to the outstanding monasteries of Wadi Al-Natrun.
4. Sokhna Port - Egypt Ports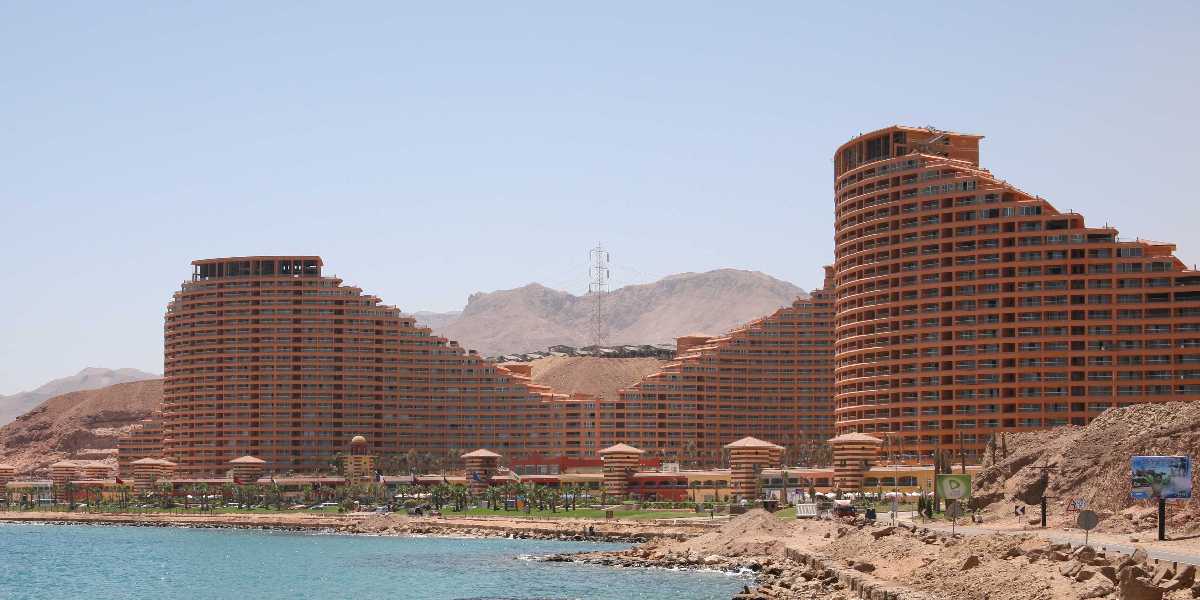 This is another one of the essential Egyptian ports that have significant importance for travelers who come to Egypt. For the passengers who come to Egypt on the board of a cruise, Sokhna Port Shore Excursions provides them with easy access to enjoy the best possible historical & cultural tours to Cairo city where it is going to be like an open history book towards the well-known attractions in Cairo from the three majestic Pyramids of Giza, the great Egyptian Museum, and the charming places to visit in Old Cairo.
That is not all as you will also enjoy the best chance to take some magnificent excursions into the Eastern Desert through which you will be able to explore the magical ruins of the ancient Christian Monasteries & the Roman Mining operations which are running there.
Best Egypt Shore Excursions
Wherever you are and whatever the way you use to come to Egypt, you will reach absolute satisfaction and spend the most miraculous time while touring the beautiful attractions in Egypt through choosing one of our Egypt Shore Excursions, and that way, you will make the best use of your time in the Land of Pharaohs in the best affordable prices that definitely suit your budget so don't waste any time and contact us now to start planning your adventure.