Festivals and Public Holidays in Egypt are the best way to fully explore the enchanting culture of Egypt. The main purpose of this article is to showcase all the information and details relating to all the festivals and public holidays in Egypt. This article was written by a group of highly trained tour guides, tour operators, and travel consultants who fully understand the history and culture of Egypt. Public holidays in Egypt 2022 are truly something special that is celebrated by the entire population and comes in different colors and classifications. Some holidays are religious and others are secular, while some can be fixed holidays and others are movable. In Egypt, we have four Islamic holidays in Egypt and two Christian holidays. Moreover, we have national and social festivals some of which are considered holidays, while some are not, but all of them are considered to be a unique point in time that shows an amazing aspect of the vast culture of ancient and modern Egypt. The season of 2022 looks very promising to all travelers around the world who wished to experience true wonder. Most Egyptians work six days weekly while a few of them work only five days as government offices and ministries in Egypt rest on Friday of each week, while banks and many institutes have non-working days on Saturdays, and many other administration areas are not working on Sundays. All these festivals and holidays in Egypt revolved around the following points:
Islamic Festivals and Holidays.
Coptic Festivals.
National Festivals & Holidays
Social Festivals.
Public Holidays in Egypt 2022
| Date | Holiday Name | Type |
| --- | --- | --- |
| Saturday 7th of January 2023 | Christmas Holiday | Coptic Holiday |
| Wednesday 25th of January 2023 | Revolution of 25 January | National Holiday |
| Monday, 2th of May 2022 | Sham El Nessim - Easter | Coptic Holiday |
| Tuesday 25th of April 2023 | Sinai Liberation Day | National Holiday |
| Sunday 30th of April 2023 | Labour Day | National Holiday |
| Saturday, 11th of May 2022 | End of Ramadan | Islamic Holiday |
| 12th,13th, 14th, 15th of May 2022 | Eid Al Fitr | Islamic Holiday |
| Friday 30th of June 2023 | Revolution of 30 June | National Holiday |
| Sunday 23rd of July 2023 | Revolution of 23 July at 1952 | National Holiday |
| Thursday, 19th of July, 2022 | Day of Arafat | Islamic Holiday |
| 20th,21th,22nd, 23rd   of July 2022 | Eid Al Adha | Islamic Holiday |
| Thursday, 10th of Aug 2022 | Islamic New Year | Islamic Holiday |
| Friday 6th of October 2023 | Feast of Sinai Liberation | National Holiday |
| Tuesday, 19th of Oct 2022 | Mawlid al-Nabi al-Sharif | Islamic Holiday |
Islamic Festivals in Egypt 2022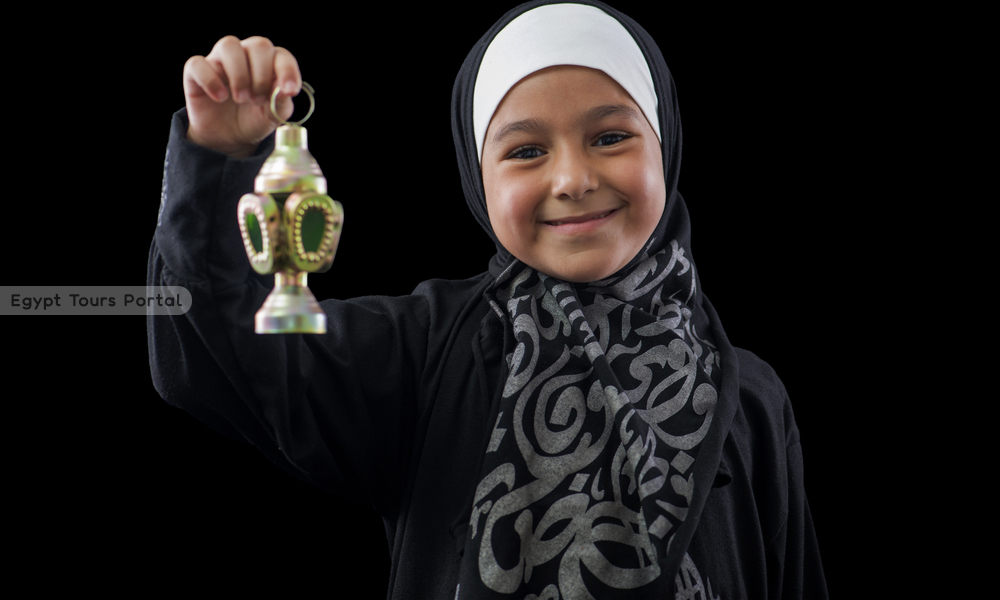 1. First of Muharram - 10th of Aug 2022
It's a new Hijary or Islamic New Year according to the Islamic calendar. And it's considered a holiday for all Egyptians.
2. Rabea Awaal 12th - 29th of Oct 2022
It's a major Islamic festival that marks the birthday of the prophet Mohammed (peace be upon him) The Egyptians call it in Egypt "Moulid al Nabawy". Most streets are filled with acrobats, drummers, and musicians. Families join together to greet each other and exchange gifts like the traditional sweets "Halawet El-Moulid" (a type of halvah or candy) and candy dolls that are sold from roadside stands as well as hummus (a puree made from chickpeas), the traditional appetizer of Moulid an-Nabi. And it's also a holiday in Egypt for all Egyptians.
3. Ragab 27th - 13th of Feb of 2022
All Muslims in Egypt are celebrating the 27th of Ragab which is called "Laylat El-Esraa & Miraj" the day that Prophet Muhammad is believed to have ascended to heaven. It is a national holiday in Egypt and in all Muslim countries.
4. Shaban 15th Night - 29th of March 2022
It's a special night that the prophet Mohamed has mentioned in his Hadith and people are celebrating by reading a part of the holy book Quraan but it's not one of the holidays in Egypt.
5. Ramadan in Egypt - 12th of Apr till 12
th

of May 2022

The holier or happier days in Egypt are the heavenly days of Ramadan when the grace of God shines on every soul in Egypt with joy, relief, and bliss. The Ramadan season 2022 is expected to be truly magical after a period of lockdowns and fears of the 2019 pandemic, so get ready for a tour around a true slice of magic. During the month of Ramadan, Muslims refrain from eating, drinking, smoking, and sexual activity between sunrise and sunset every day for thirty days. People join with their families to break the fast with gigantic feasts called 'Iftar'. The first item traditionally consumed dates. To ensure energy levels are maintained throughout the day, Muslims will also wake up early at dawn before sunrise to once again fuel their bodies with food & water before fasting begins this meal is called Suhor.

Ramadan is the ninth month of the Islamic Calendar and the holiest month of all the Islamic months which is a commemoration of Muhammad's first revelation of the Holy Quran. It is the month of pure reflection, meditation, and repentance that lasts for 30 days from the sighting of a crescent moon to the next. Ramadan is one of five pillars of Islam where everyone has to Fast which is considered to be an act of worship and the means to feel closer to God and to strengthen their spiritual self-discipline and spiritual health. This month adds more color and fun to the entire country. Ramadan nights are totally different from the rest of the year. It is a time for inner reflection, devotion to God, and self-control. Many Muslims think of it as a kind of tune-up or a cleanse for their spiritual lives away. Kids also are celebrating Ramadan by buying Fanoos Ramadan "A Beautifully Decorated Lamp" to fully enjoy its light and music. Of course, the whole month is not considered a holiday in Egypt. The end of the month is commemorated with a three-day feast called 'Eid al-Fitr.
When is Ramadan in Egypt
The Islamic calendar is known as the lunar calendar of 12 months. Ramadan begins with the sighting of the new moon "Crescent" until the rise of a new moon. It usually begins from mid-April to mid-May that lasts about 29 to 30 days.
What to Do During Ramadan in Egypt
Every traveler can explore all the historical and cultural monuments of Egypt in total ease and comfort. Everyone will get to witness all the homes and streets which are decorated with delightful decorations and Ramadan lanterns. The best Ramadan activity is having a meal on El Moez Street. All the usual services for tourists will available throughout the rest of the month and the entire year
Ramadan in Egypt Traditions
Ramadan is the time of fasting and praying where all the Egyptians try to get close to Allah. All the time of the day feels very calm but after the sun goes down everything comes to life. Every traveler will get to explore all the unique and delicious cuisines of Egypt.
Is Ramadan A Good Time to Visit Egypt
Ramadan is one of the best times to be in Egypt where every traveler will get to witness all the heavenly attractions of Egypt. All the services needed for your tour will remain operating and ready to work at any time. The Egyptian people are very friendly and hospitable. During the time of Ramadan, every traveler will get to explore a whole new side of Egypt that has never been seen before.
How Do People Celebrate Ramadan
The celebration of Ramadan begins with the celebration of Eid al-Fitr which lasts for three days where people have large meals and sweet treats with family and friends and exchange money and gifts with family and friends.
6. Eid Al Fitr - 12th - 15th of May 2022
The first day after the holy month of Ramadan called Shawal which is the 10th month of the Islamic Calendar (from 1st to 3rd of Shawal) begins a three- or four-day holiday in Egypt called Eid al-Fitr. After the final fast-breaking (Iftar), people often celebrate all day and night with their friends, families, and loved ones. The next day everyone puts on new clothes to join street festivities with small fairs and open markets while families and friends get together to exchange gifts and sweets; most Egyptian are making these sweets at home. Muslim holidays are not on fixed dates because they are on the geogerian and lunar calendars.
7. Dhuʻl-Hijjah - 11thf July 2022
Dhuʻl-Hijjah is the 12th month of the Islamic Calendar. It's called when people perform their Holly Visit to Mecca for Al Hag. Egyptians are fasting on that day and it's a holiday in Egypt.
8. Al Adha Eid - 19th - 23rd of July 2022
From 10th to 13th  Zo Al Haga Feast of the Sacrifice honors the willingness of Prophet Ibrahim to sacrifice his son, as an act of obedience to Allah's (God) command. Before Ibrahim sacrificed his son, God provided a male animal to sacrifice instead. In commemoration of this, an animal is sacrificed and divided into three parts: one-third of the share is given to the poor and needy, another third is given to relatives, friends, and neighbors, and the remaining third is retained by the family.
Coptic Festivals in Egypt 2022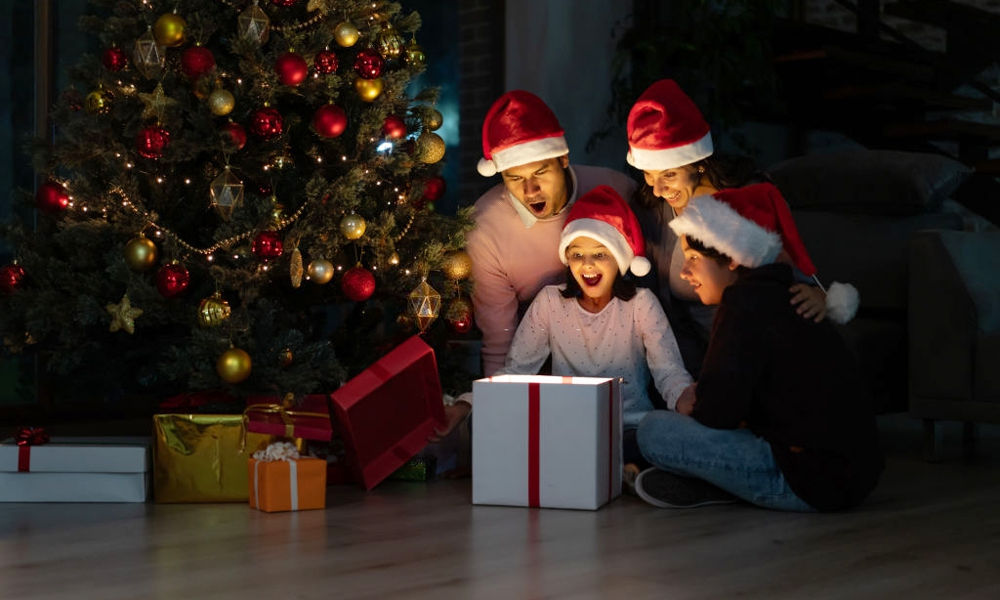 1. Christmas Holiday - Saturday 7th of January 2023
January 7 the birth of Jesus Christ according to the Coptic Calendar and most Egyptians regardless of religion join in the festivities, especially in Cairo and other Coptic regions. The week before Christmas, homes, and businesses are decked out with colorful lights and decorations, and there are manger scenes and special holiday bazaars in the streets. Following the midnight mass on Christmas Eve, people gather to celebrate and eat a traditional dish of rice, garlic, and meat soup called Fata.
2. Sham El Nassim "Easter Festival" - 20th of Apr 2022
Coptic believers hold an Easter vigil until dawn on Easter Morning. This is known as "The Great Vigil" and the ceremonies will involve a Resurrection play that centers on both the Resurrection and the Ascension. In the beginning, Heaven's gates are shown shut tight and the room is kept dark to symbolize humanity's fall into sin. The Easter festival is large family dinners that are served to break the long period of fasting. Fish, meat, eggs, cookies, biscuits, and "Fatteh" a dish with rice and other ingredients laid on top of a crispy flatbread, are common cuisine choices. New clothes are also bought and worn as Coptic Christians visit family members and friends at their houses.
National Holidays in Egypt 2022
The following holidays in Egypt are celebrated across the country, where government offices and ministries are closed.
1. Revolution of 25 January - Wednesday 25th of January 2023
Celebrates the day of the beginning of the Egyptian revolution against "President Mubarak" on the 25th of January 2011 and it's also a National Police Day It's a day off in Egypt.
2. Revolution of 23 July 1952 - Sunday 23rd of July 2023
Egypt is celebrating on July 23 the Egyptian revolution of 1952 against King Farouk and it was the main reason for the ending of the kingdom of Egypt.
3. Sina Liberation Day- Tuesday 25th of April 2023
Sinai liberation day marks the final withdrawal of all Israeli military forces from the Sinai Peninsula when Egypt recovered the land of Sinai and the withdrawal of the last Israeli soldier from the city of Taba in 1988
4. Labour Day - Monday 1st of May 2023
It's a day off for all Egyptians. It is a day off for the general population, and schools and most businesses are closed. In 2022, it falls on a Friday, but since Friday is an official holiday some businesses may choose Thursday as a holiday.
5. Feast of Sinai Liberation - Friday 6th of October 2023
Egypt celebrates its first military victory in the October War, which leads to the liberation of Sinai from the occupation, also during the rule of President "Mohamed Anwar Sadat".
Social Festivals in Egypt 2022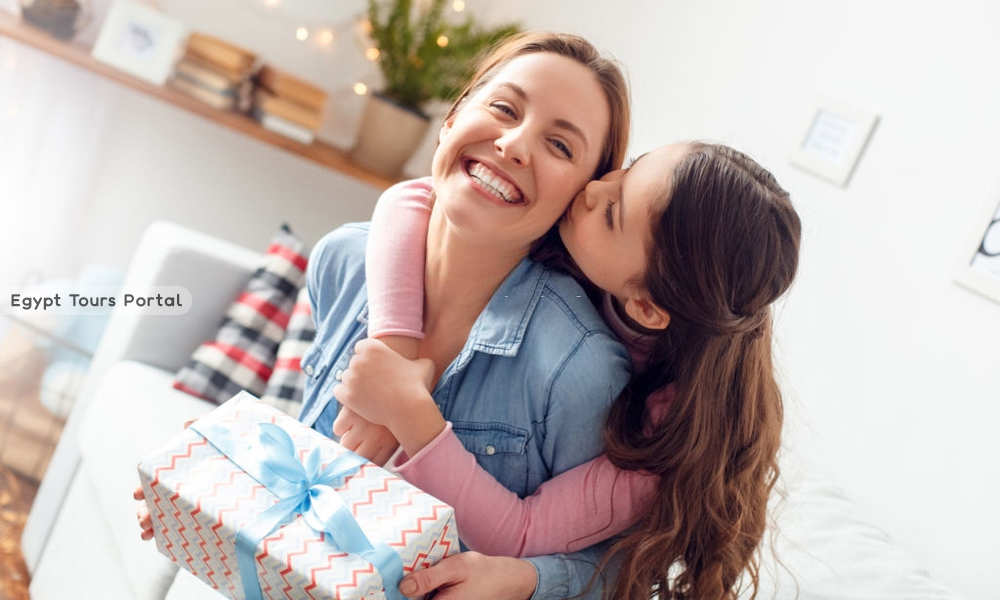 1. Mother's Day - 21st of Mar 2022
It's on March 21 as a kind of appreciation for Egyptian mothers but it's not a public holiday in Egypt.
2. Spring Day - 20th of Apr 2022
It has no fixed day but it's most probably in April during spring it's a Public holiday where Egyptians like to go to national parks and eat dry fish and fruits so when you visit Egypt during that holiday you' l find everything is different in Egypt.
Complete Your Magical Time with A True Taste of Wonder
Travel to Egypt and enjoy the weather, the natural beaches, and the breathtaking ruins such as Karnak Temple, Abu Simbel temple, Queen Hatshepsut temple, Valley of the Kings, and other historical landmarks, and don't worry about the money, Egypt offers a wide variety of tours that suit your pocket,  check our Egypt private tours and choose your favorite journey, in addition to Nile river cruise which offers a marvelous experience through the heart of Egypt, or custom your dream vacation. Don't miss the chance and book us now: