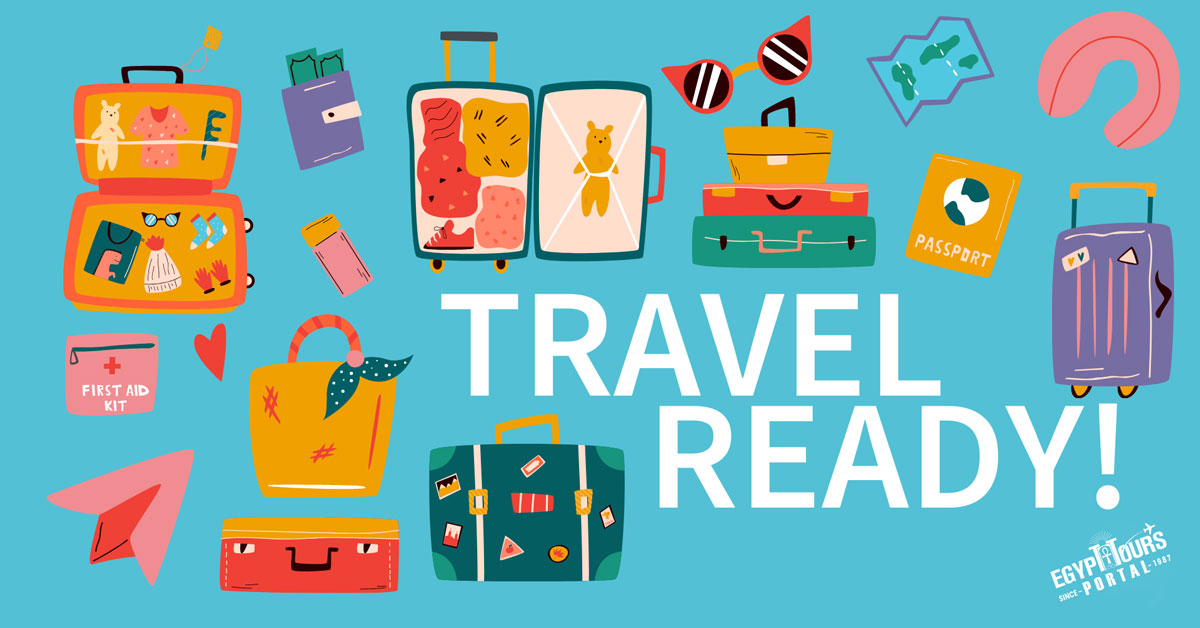 A Full Approach For Your Well-Being
As the world of tourism keeps changing, we keep evolving in order to perfectly design and operate tours. We make your safety and well-being our highest priority at any time that's why all our safety guidelines follow the global safety protocols from the World Travel & Tourism Council.
Since the creation of Egypt Tours Portal was in 1987, our client's safety has always been our highest priority as we provide all our customers with dependable support, the finest expertise, and the most accurate planning. We work tirelessly and enhance our policies to empower all our travelers to discover all the elements that make Egypt special and provide the ultimate travel experience and peace of mind. 
Egypt Tours Portal safety Network and our crisis response team will provide the ultimate support and safety. Our highly trained experts will review all the international and national travel guidelines to make sure every trip offers the best standards of safety and satisfaction. We are there for you at any time when you need us with: 
Developing and Offering Industry-Leading Standards with Our Trusted Partners
Egypt Tours Portal has created new safety standards with very trusted and established partners that include the best airlines, hotels, transportations, and many more.
Our Effective Support Network & Advantages :
Our Egypt Tours Portal staff is on the ground, 356 days a year all across the country.
Our response team is available 24/7.
Our Team is found in all the destinations of Egypt who are up to date with you every movement and are very knowledgeable on the safety standards and requirements.
5000+ Egypt Tours Portal staff on the ground all over the country.
More than 30 years of experience in the field of supporting customers.
An All-Inclusive Approach
To Book with Confidence, Here are our ways to make your travel experience less stressful.
Flexible Policies
All our policies are designed to be very flexible and fitting to all the requests and desires of all our customers to "BOOK WITH CONFIDENCE". 
Enhanced Protocols
We have won several awards that highlight our dedicated attention to hygiene and safety across all our facilities. We are very committed to offering: 
The finest top-rated hotels, restaurants, and Nile River Cruises follow the latest health regulations. 
Sanitized all means of transportation and staff throughout your tour.
Visit all the major tourist attractions while applying the whole required safety measures. 
Our Improved Measures for Safe Travel
All our hotels, transportation, restaurants, staff, and activity suppliers adhere to our enhanced hygiene and social distancing measures aligned with Egypt's regulations. Our team will make sure that all the standards are completed by performing in-person checks regularly.
All the vehicles will be completely cleaned and disinfected before and after every group board regularly. All our drivers will follow all the social distancing practices and create the safest environment. Hand sanitizers and masks are available on all our vehicles.
All the hotel rooms that we book follow strict guidelines and are disinfected and cleaned very thoroughly daily more than once. All the restaurants that we book follow the same health measures and the staff are trained to adhere to hygiene, local health, and physical contact guidelines.
In order to maintain your safety, we may modify parts of your tour to avoid crowded locations and peak times that include changes to the restaurants, local venues, and make some alterations to your itinerary to adhere to the timing of your included activities.
All our Egypt group tours are designed to have a maximum of 10 to 18 clients, allowing extra space on the bus and if it's a super safari adventure then the number of travelers will be between 8-18. Most of our tours follow strict social distancing and that's why most tours will have possessed smaller sizes plus we offer private tours with only family and friends members.
All our staff including tour operators and tour guides will explain and follow all the social distancing and hygiene measures in all the destinations of Egypt. The tour guide will make sure that face masks and hand sanitizers are frequently used.
Traveling with Egypt Tours Portal means you are enjoying the highest level of support and care as there will be a team of expert specialists who will monitor and execute the latest safety guidelines. Our team is trained to adapt swiftly to any surprising circumstances that may adjust your itinerary at any moment's notice.
All our safety measures are kept in place to support your well-being. We remain very flexible to consider your health our responsibility to protect you with great efficiency.
Inform the tour operator of any sudden changes to your health condition before and during the tour so they can better handle the situation and provide you with all the help and support you need.
Send A Question That May Interest You