How to plan a trip to Egypt is a question that needs to be answered in great detail. This article's main purpose is to offer every traveler all the necessary information to have the most incredible vacation in Egypt. This article was written by a number of highly skilled and expert tour operators, tour guides, and travel consultants who have more than two decades of experience in the field creating the most ideal vacation trips in Egypt.
Quoted from one of our dear guests who said that Egypt has been a fantasy novel that had to be read to sleep peacefully, a tour to Egypt needs to be arranged even at least once in life to live the adventure that you have always heard of and wanted to try. What distinguishes Egypt from any other country all over the world is the history that was created by its great pharaohs, kings, and rulers via its different ages and eras.
While planning a tour to your second country 'Egypt', many questions may come to your mind, how you will arrange your accommodation there? Is it safe enough to travel alone or among a group! Where should you go and how much time you should spend on each site? What are the things to avoid? Things to know about before traveling to Egypt!! And many more questions that we will try via our article to clarify to our dear travelers to make sure that you have the key to knowing all about the basic factors for how to plan a trip to Egypt.
Some Facts you Should Know about Egypt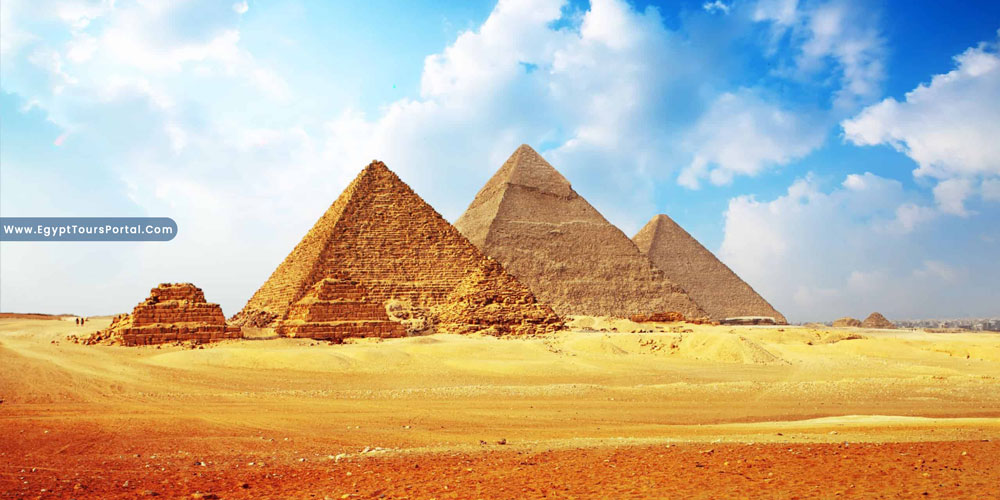 There is some important information that you should know and collect before arranging a tour in Egypt and below is a brief on some of them
Currency: The main currency used in Egypt is the Egyptian Pounds (EGP, E£). You can either exchange some of your money upon your arrival to be in EGP or you can keep your USD as the majority of tourist shops do accept USD and also Credit Cards so it is considered very easy to buy different items in Egypt with any currency you have, either EGP, USD, GBP, if you have a Credit, Master, or a Debit card, the tour guide with you will assist you in the best possible way to get whatever you want.
ATMs: Some travelers don't prefer holding a lot of cash with them while traveling to any country and from our side, we would like to inform all of the tourists that there is an ATM on each corner in Egypt spread in each Egyptian city through which you can withdraw the required amount of cash at any time you want in a very flexible way.
SIM Card: The majority of hotels in Egypt offer the service of Wi-Fi but you may want to use your internet inside your room or even outside while your tours so it is highly recommended to get a local SIM card upon your arrival and in Egypt, you will find that there are three different companies in Egypt for communication which are Vodafone, We, and Etisalat. Each one of these companies offers pre-paid packages that you can choose from right upon your arrival and this will make your stay in Egypt much more interesting.
Tipping: It is something known in Egypt that people who offer you services expect to have tips from your side and it mainly depends on you to decide whether to give them tipping or not. it is generally from 5% to 10% as a sign of good etiquette and respect across all the facilities.
Language: The official language in Egypt is "Arabic" but you will find out while being in Egypt that the majority of the Egyptian citizens have the ability to speak fluent English and this will make it easier for you to contact them at any time.
Best Things to Do in Egypt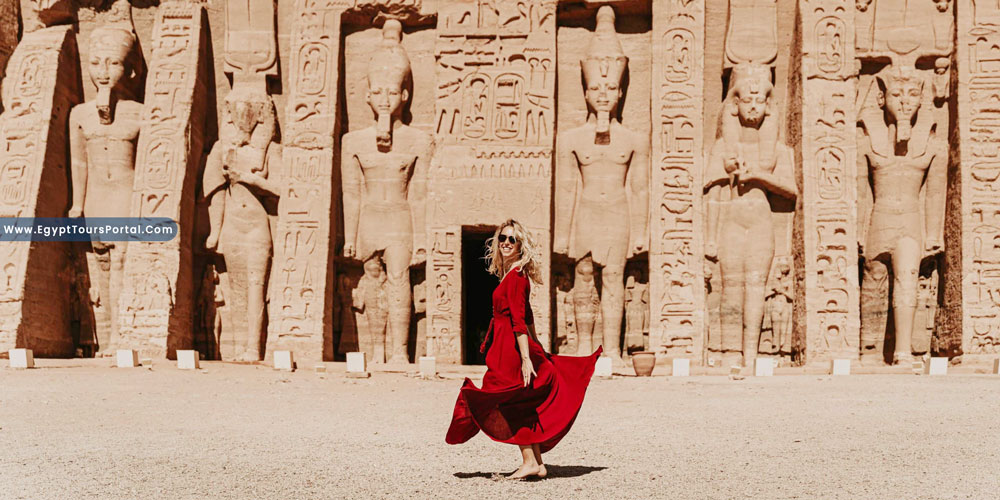 1. Egypt Historical & Cultural Tours
There are countless things to do in Egypt, The majority of tourists, who come to Egypt, come especially to visit the fascinating historical sites that are located mainly in Cairo, Giza, Luxor, Aswan, and Alexandria Cities. There you will be able to visit the Great Pyramids, the Egyptian Museum, the unparalleled Temples and tombs in Luxor & Aswan in addition to the Roman & Egyptian tourist sites in Alexandria.
2. Egypt Recreational Tours
After visiting the tiptop attractions in Egypt, there must be some time to have fun and relax in one of the coastal cities that lies on the Mediterranean Sea, and among the most amazing coastal cities are Hurghada, Sharm El-Sheikh, Marsa Alam, and el-Gouna. There, you will be able to enjoy the beauty of the sea, do some water sports including snorkeling & scuba diving.
3. Egypt Adventure Tours
Because Egypt has it all to allow you to have the most unforgettable tour ever in life, you will be able to do some camping in the desert, having desert Safari, heading to different Islands, and a lot of other mesmerizing activities that you will with no doubt enjoy at the most.
4. Nile River Cruise Tours
Egypt has the Longest River in the World and to have a special experience while touring the Egyptian sites, you can have a Nile river cruise instead of an overland tour and you can have either a 4 days/3 nights Nile cruise tour from Aswan to Luxor, a 5 days/4 nights Nile cruise from Luxor to Aswan, 8 days/7 nights Nile cruise from Luxor to Aswan or from Aswan to Luxor. Our operation department will assist you in knowing the schedule of each Nile River Cruise and which ones fit your schedule to have your best desirable tour.
Safety in Egypt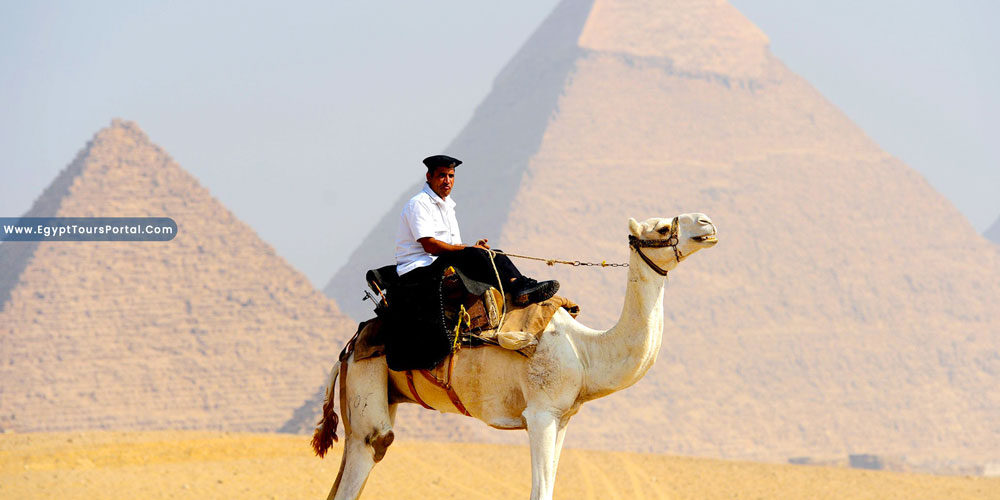 There is a question that you always hear when it gets to traveling to Egypt which is….Is it safe enough to travel to Egypt???? As a travel agency, Egyptian citizens, as members responsible for arranging all types of tours to travelers from all around the world, we would like to assure you that Egypt is no doubt a totally safe country.
Simply put, tourism plays a very important role in the Egyptian economy, and that to keep such a contribution on the top, the tourism ministry is doing its best to keep everything safe, secured, well-prepared for all tourists so they have put safety concerns on each tourist site plus the fact that there is a steady police presence everywhere with security checkpoints to guarantee the safety of tourists in Egypt. The Egyptian government has taken the previous incidents that had happened in the past as a weapon and a lesson to avoid any similar situations.
Best Time to Travel to Egypt
Egypt weather is the best time to visit Egypt as in winter it gets cool during the daytime and somehow cold at night, in summer; it gets to be the best along with the coastal sites and petty warm and amazing for your tours after the sunset.
In spring, it is considered to be the most recommended season for your tours as the weather becomes so fine in both daytime and evening time. In autumn, you will face some wind but otherwise, you will enjoy the most throughout your tours.
There are two peak seasons in Egypt; the first one is the "Christmas Season" that starts at the end of December, you can look for our majestic Egypt Christmas tours. If you would like to avoid the crowds, feel free to arrange your tour from the middle of October till the middle of November as the weather is totally excellent and rates too are more reasonable in comparison to the Christmas season.
The second peaked season is the Easter one that is in April and this is a much recommended period to have the best tour ever, enjoy one of our Egypt easter tours, and live an adventure you deserve. If you don't like hot weather then you should avoid traveling to Egypt in summer as it gets pretty hot during the daytime and it is not recommended to have tours, especially in Upper Egypt in such weather.
Things that You Need to Pack with You Before Traveling to Egypt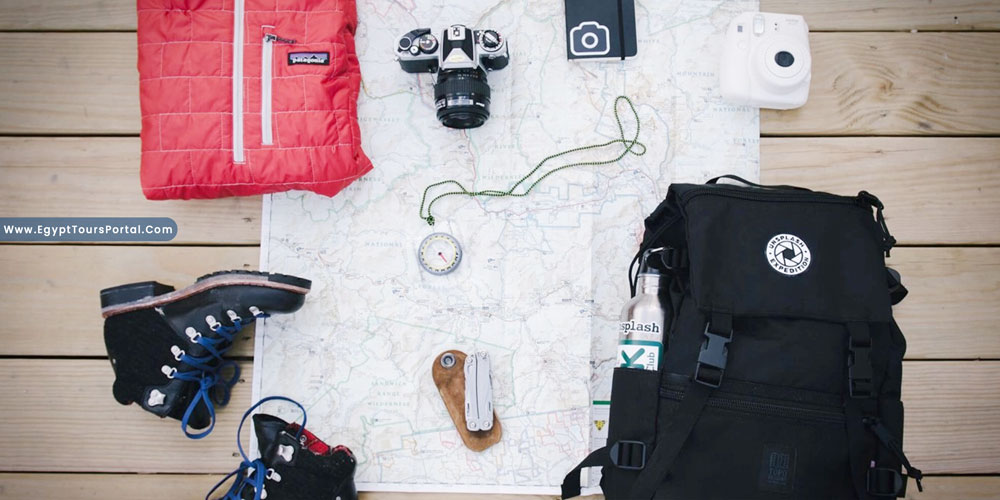 1. Suitable Clothes
You may feel confused about the type of clothes you should back with you, whether you need to get light or thick clothes, should you bring formal or casual clothes???.
This issue can be solved when you serve the internet to know what is the weather like in Egypt during the period of time you are going to visit Egypt in and you can also ask you, tour operators, about this matter and this will assist you through informing you about the best types of clothes to be packed with you. There is no specific dress code in Egypt and that is why you can bring the type of clothes that you love the most with you.
2. Comfortable Shoes
You won't be able to tour around the fanciful sightseeing of Egypt while wearing high heels and dress shoes as there are some sites where you need to tour for a long walk. So bring with you comfortable walking shoes and in case you don't want to bring extra shoes with you, you will be able to buy shoes from Egypt with the best prices ever.
3. Toiletries
Bringing your own toiletries is an important thing to do while packing your bags but some would prefer getting these items while being in Egypt and paying for them directly.
4. Personal Items
Personal items differ from a person to another, a male, female, or child. You will be the only one who knows the items that you use daily and can't do without. Among these things that you will need are toothpaste and toothbrush, deodorant, sunscreen, toilet paper, skincare cream, face wipes, back bag, luggage locks, and more. It is highly important that every traveler bring any necessary prescribed medications such as Anti- Diarrheal, Dramamine, Advil, Rehydration Salts, and small travel first aid kit plus anything else that you may ever need.
5. Electronics
You will definitely need to bring your essential electronics with you including your cell phone, your camera, maybe your laptop, VPN, Power Bank, Universal Adapter, and more. These items will assist you to keep in touch with your relatives at home and to be able to commemorate your tour by taking wonderful pictures on each site. There are also absolute necessary items that can't be forgotten including:
Your sunscreen
Your sunglasses
Long-Sleeve Shirts
Hand Sanitizer
You can read more about what to pack for Egypt.
Know all About Best Egyptian Hotel's Choices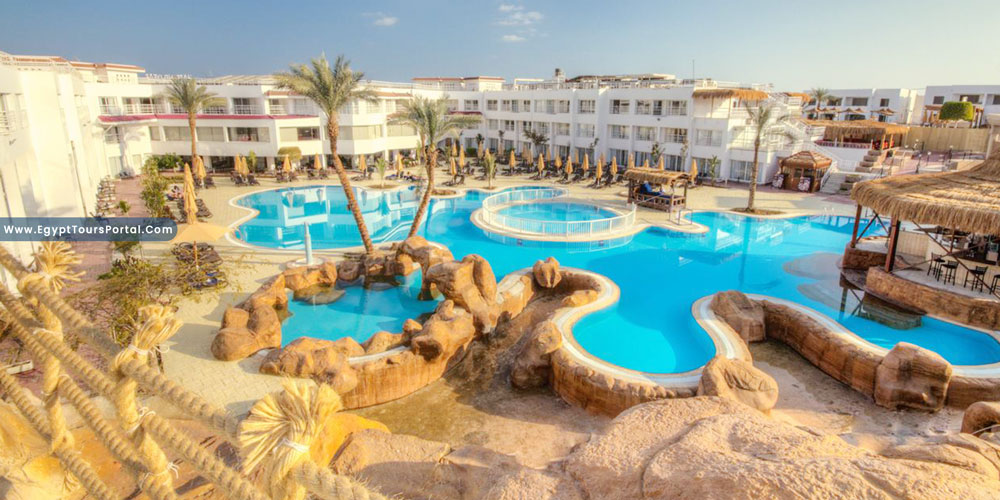 There are tens of hotels in each Egyptian City, the 5* High Luxury, 5*, 4*, and 3* ones. We always choose the best hotels for our guests and arrange their accommodation based on their request and based on what is considered from our side the best based on our past years of experience.
We don't recommend either 4 / 3* Hotels in Egypt at all as they are totally inconvenient and won't allow our guests to have their desirable tour. We highly recommend 5* High Luxury, 5* Hotels, and 5* Deluxe Nile River Cruise to be accommodated for their amenities, type of food, and services you will find at.
After sending a request to our travel agency, we will send you a tour plan with all of the necessary information regarding our list of hotels & Nile River Cruise so that you have the chance to check each one of them, find the most interesting ones for you and let us know in which hotels & Nile River Cruise you want to book your accommodation so that we check the availability for you and get everything ready for your tour.
Means of Transportation in Egypt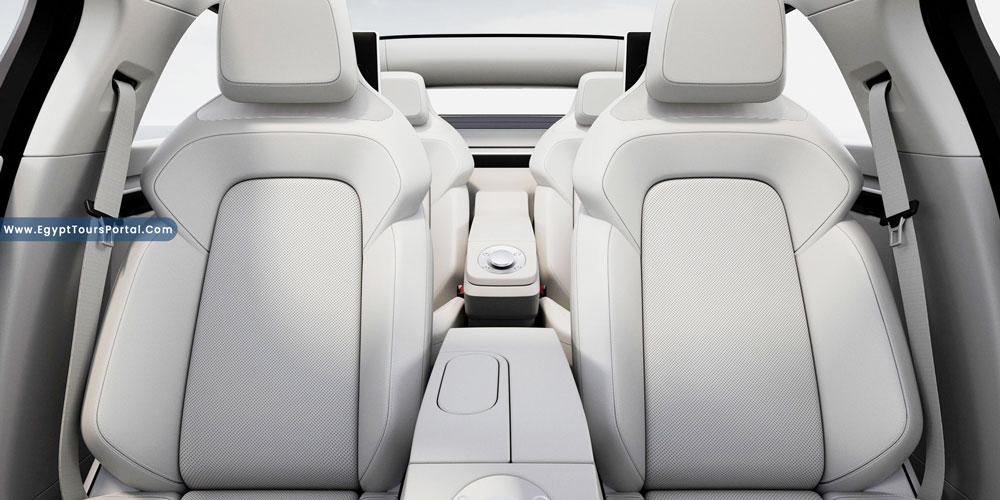 There are a lot of means of transportation you will find in Egypt including "Cars, Taxis, Trains, Sleeper Trains, Metro, Domestic Planes, Horse Carriages, Camel Rides".
Such means of transportation differs based on the destination you are heading to and as a professional travel agency, we choose the best ones based on the destinations our guests are going to head to and inform our guests to know all about the timing, distances between each place and the other, see if this fits them or is there another better way to suit them.
The Delicious Egyptian Foods and Drinks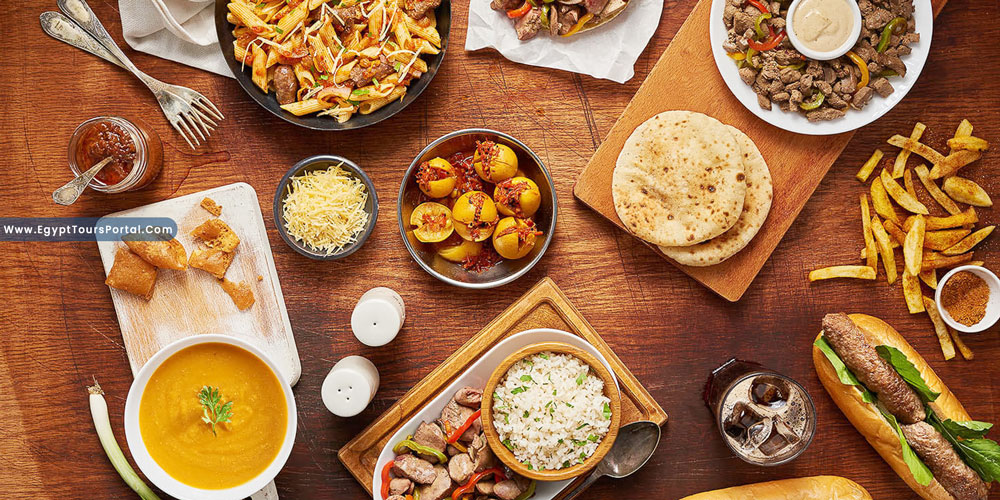 The most well-known matter about Egypt is its types of food that are served in public oriental restaurants, at hotels, or on the board the Nile River Cruise, There are some delicious Egyptian foods that can't be missed while being in Egypt including Egyptian Koshary, Hawawshy, Foul &Tamia, Sheesh Tawook, Shawrma, and many other desserts like Konafa, Golash, and much more.
Your tour guide while booking your tour with us will assist you in having the best types of food and he will ask you also about what types of food you would/ wouldn't like to have and if you are allergic to any type of food in order not to face any kind of problem.
Customize Your Egypt Tour with A Good Tour Operator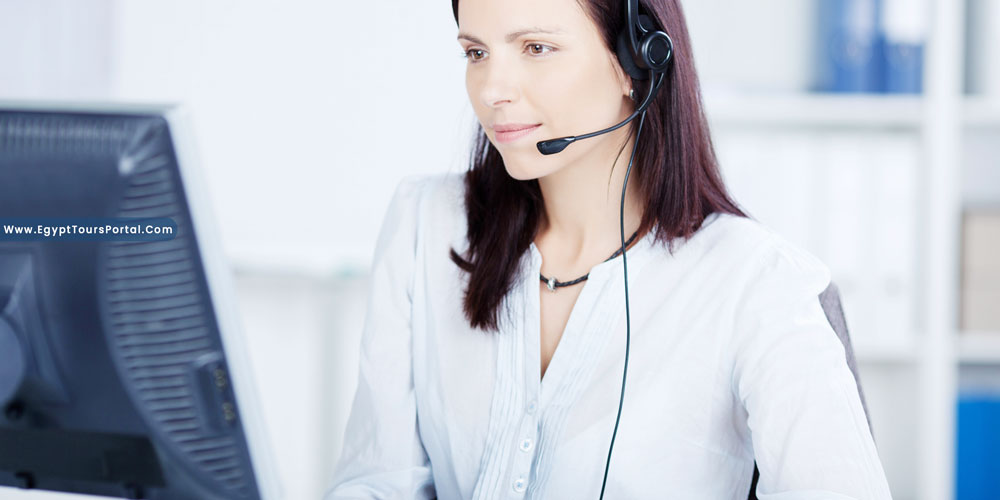 Choosing a qualified travel agency while planning your tour in Egypt is really important as it all depends on your travel agency to have either the best tour ever or to have the worst experience. There are many points that should exist in your travel agency to make sure that you have chosen the best one and these points can be included in the following points:
Their customer service.
How professional they are in replaying your inquiries.
Their rates.
The arrangement and shape of their tour program.
The Feedback of other travelers who have experienced tours with them.
For how long have they been in the field of tourism.
Do they provide all of the necessary information or make things unclear??
We have concentrated on all of these points when we chose our operation team so that our customers find a reply on every single inquiry they request at any time during the whole day in a very professional way and you will find after going through our guest's reviews on Trip Advisor that we concentrate on the small details to complete the whole amazing picture of our guests after having a tour with us.
We always choose the best tour guides and get the feedback of our guests day by day to keep updating our information about our tour guides, drivers, vehicles used in operating our tours, the choice of our hotels, Nile River Cruise, the timing of domestic flights, and all of the attached issues to arrange the best memorable tour for each of our guests.
Be Clear with Your Operators
We as a travel agency that deals with hundreds of tourists daily while arranging and customizing Egypt holiday tour packages from the UK and Nile river cruises for them would like to mention that being very clear with your tour operator assists a lot in the booking processes of your tour.
Our tour operators have a lot of available ways of direct communication with the guests either in writing or via talking. So if you found that there is something you would like to add, remove, or change about your itinerary before we start your booking procedures, it will be much appreciated if you let us know all of those details and we will work on everything for you step by step until we reach the most favorable program for you.