Magical Experiences Through Cairo Day Tours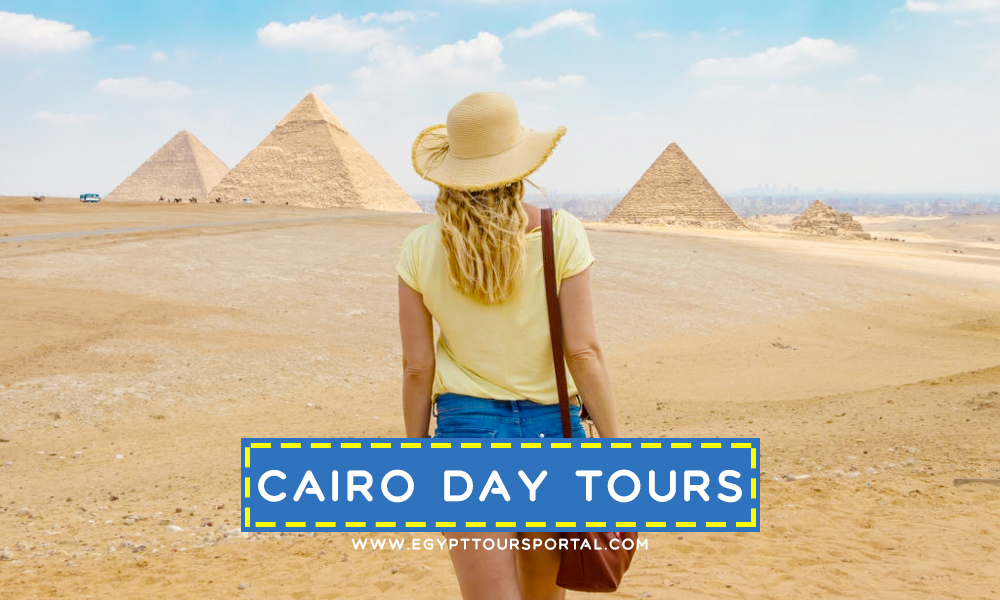 Cairo, the exceptional capital of Egypt, is often your first destination in Egypt as it's the home of history, beauty, and wonder. Cairo has great stature in Africa, the Middle East, and the entire world which has played the leading role in all the important events; this may be one of the reasons for its great fame. Nevertheless, Cairo contains many historical attractions and sights of the 5000-year civilization that take your breath away. Through Cairo day tours, you will witness all these marvelous sights such as the Giza pyramids complex, the Great Sphinx, and Memphis city, the first capital of Egypt, passing through the Egyptian Museum and its majestic artifacts. Experiencing the incredible shopping in Khan El Khalili Bazaar and enjoying the fantastic atmospheres of the districts of ancient Egypt is an amazing choice. You also have a chance to try the Egyptian restaurants and the Egyptian delicious meals in Cairo, having luxury accommodations at 5* hotels. Also, you can cast your eyes on the breathtaking temples & tombs of Luxor and Aswan from Cairo.
Here are the Best Cairo Day Tours:
Best Things to do Through Luxor Day Tours
Heading down to Upper Egypt, "Luxor the Land of Gold And Beauty". When Luxor is mentioned, countless Pharaonic wonders come to mind. The immortal Luxor city has occupied a special position in ancient Egyptian history as it was the home of most of the ancient Pharaonic kings. Luxor day tours offer presents a fantastic advantage for Luxor's visitors. You have the ability to tour Luxor sights, Karnak temple, Hatshepsut temple, Luxor temple, and the Great Valley of the Kings and Queens on board a Nile River Cruise, observing the landscapes of the Nile Valley. In order to have a vacation in Egypt, the trips extend to Giza Pyramids and the Egyptian Museum in Cairo. Exploring Aswan temples from Luxor is also available. This offer also allows for doing some adventurous activities such as a hot air balloon ride over Luxor city.
Here are the Best of Luxor Day Tours:
Activities to Do With Aswan Day Tours
Over the southern borders of Egypt, Aswan, the enchantress of the south, is situated. Aswan has always been connected to the charming Nubian civilization, which has also witnessed the glory of the Ancient Egyptians. As it was the link between the Pharaonic and Nubian heritage. Aswan has a strange nature which it's regarded as an amazing mixture of Ancient Egypt with its bewildering remains, temples, and Modern Egypt with the beautiful scenery of the Nile. During Aswan day tours, you can experience Abu Simbel temple, one of the most popular temples in ancient history. It was previously built for worship and celebrates the legacy of Ramses the great, which turned into an enchanting tourist attraction. Also, Edfu, Kom Ombo, and Philae temples are part of Aswan's historical sights that deserve to be visited. As Aswan is located along the banks of the Nile, touring its sightseeing can be onboard luxury Nile cruises. Make your visit to Aswan more exciting by discovering ancient Nubian with its ancient attractions. Nevertheless, your trip never stops in Aswan as after experiencing Aswan, you can fly to Cairo and come face to face with the majestic mummies in the Egyptian Museum and the great Giza Pyramids Complex. And your tour may take the route to Luxor from Aswan by a Nile cruise to witness Karnak temple, Valley of the Kings, Hatshepsut Temple, and more.
Here are the Best of Aswan Day Tours:
Extraordinary Experiences to Enjoy Through Hurghada Excursions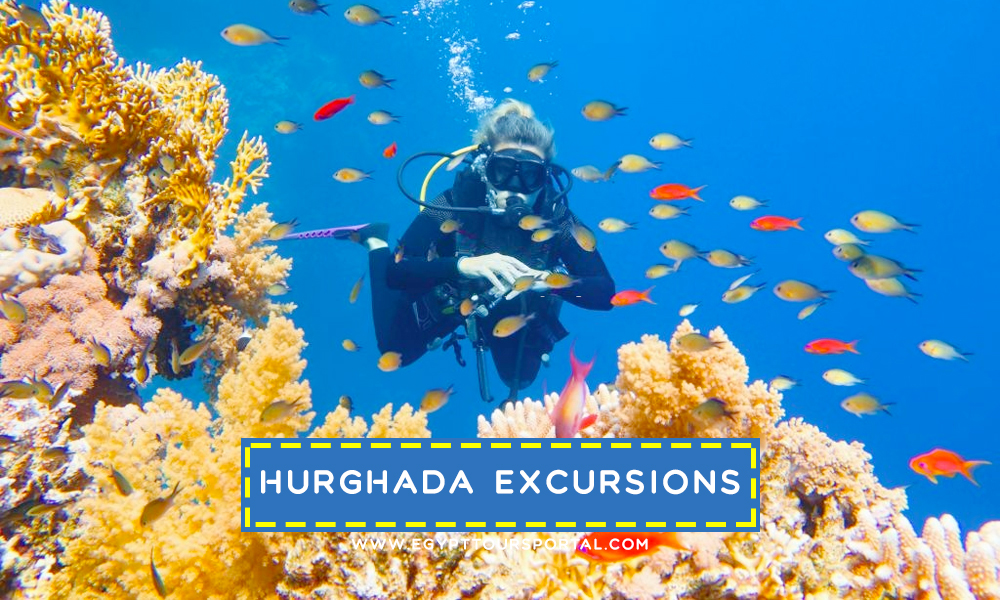 If you are a lover of the sea and prefer to start your vacation on the seashore for more relaxation, then you must take the route to Hurghada over the Red Sea Coast, where you can discover the splendor of modern tropical Egypt. Taking in the beauty of Hurghada, you have the ability to feel the breeze and enjoy the magical beaches and clear waters. There are countless things to do in Hurghada such as Scuba diving, snorkeling, fishing, and a super safari. All these activities make you want to stay in Hurghada. Also, Safari trips are an amazing experience that can change your mood. If you want to move your holiday to another spot then Hurghada excursions offer a variety of trips to Cairo, Luxor, and Aswan to spend some magical time there.
Here are the Best Hurghada Day Tours:
Amazing Activities and Tours to Enjoy in or from Sharm El Sheikh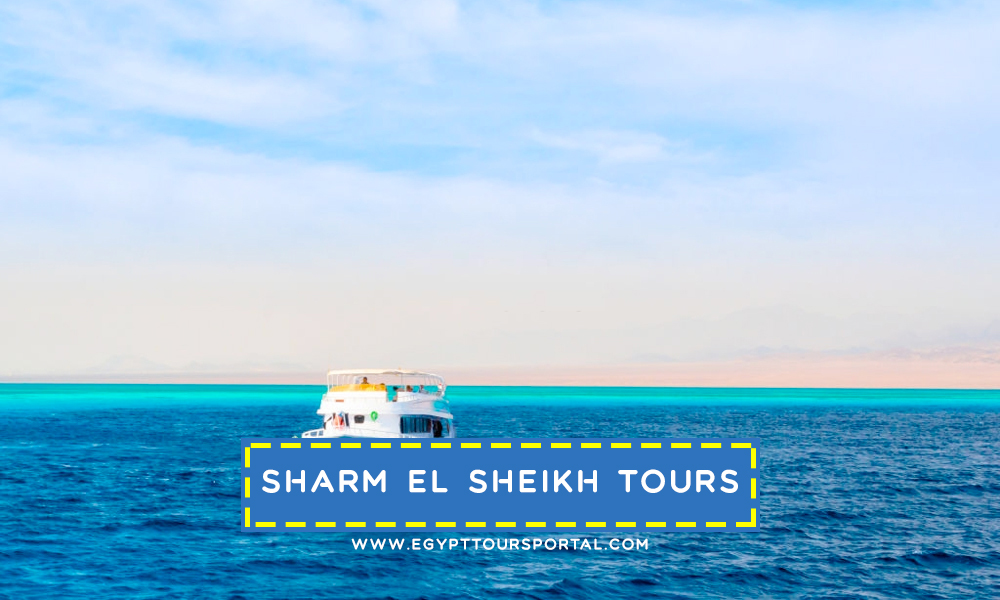 Sharm El Sheikh a.k.a the city of peace is one of the most beautiful destinations in Egypt. In the latest years, Sharm El Sheik has hosted various international conferences and festivals. Surrender yourself to the glamour of Sharm El Sheikh and totally relax over the charming sands of the seashore. Enjoy a relaxing atmosphere, the warm sun, luxury accommodations of 5* Hotels, and the best service ever. Take advantage and practice scuba diving and snorkeling under the sea surface, exploring the fantastic coral reefs. There are many other things to do in Sharm El Sheikh, including windsurfing, horse riding, camel riding, safari tours, and other water sports. Also touring other spots from Sharm El Sheikh is easy and available. Sharm El Sheikh excursions suggest a wide range of holidays to Cairo, and Luxor sights, including boarding amazing Nile cruises to make your visit to Egypt more exceptional.
Here are the Best Sharm El Sheikh Day Tours:
Great Deals to Best Egypt Cities With El Gouna Excursions
El Gouna is the most suitable spot for aquatic activities and tropical tranquility. It's an attractive location along the Red Sea that showcases interesting facilities and activities for its visitors such as Scuba diving, snorkeling, windsurfing, many water sports, and sports activities like golf courses. In El Gouna, You can find various means of recreation and joy in luxury restaurants, coffee shops, discos, nightclubs, souvenir shops, swimming pools, and a fabulous number of different resorts. Within El Gouna, you can move to see Cairo, Luxor, or Aswan landmarks to cover all Egypt's glamour through El Gouna excursions.
Here are the Best of El Gouna Day Tours:
Best Things to Do through Marsa Alam Excursions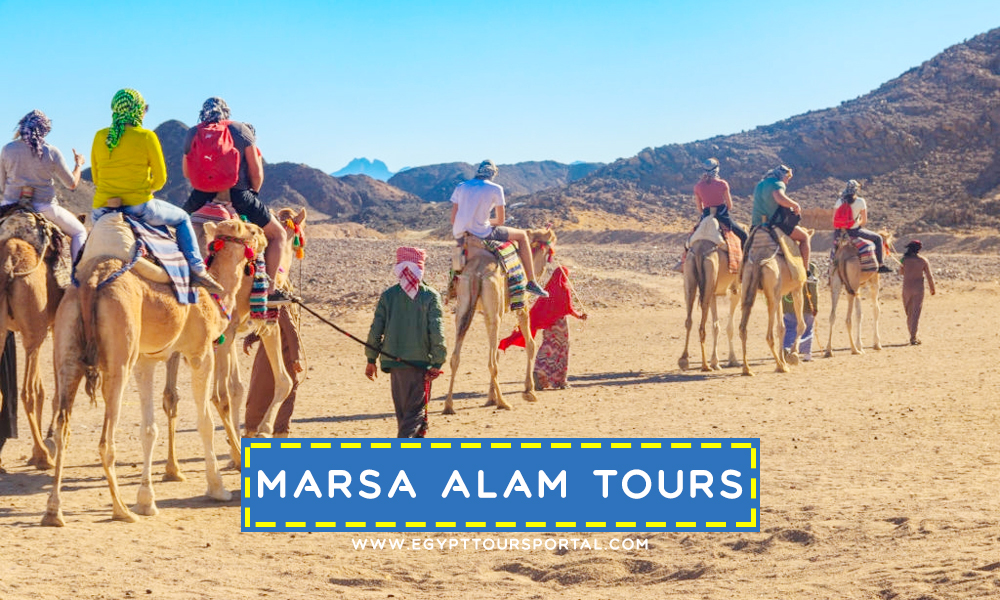 Egypt is full of modern luxury resorts with more deluxe services and Marsa Alam is one of these resorts that show the full beauty of the red sea. For a recreational vacation and a memorial trip, take the route to Marsa Alam and spend some time in stunning swimming pools, discos, and nightclubs. Practicing windsurfing, diving, and golf are available activities to everyone who desires to change their mood. Marsa Alam has all means of relaxation and amusement through a good number of wonderful restaurants, souvenirs, deluxe casinos, and luxury hotels. There are also Marsa Alam excursions like exploring the immortal cities of Cairo, Luxor, or Aswan and discovering their immortal remains through your customizable holiday.
Here Are the Best of Marsa Alam Day Tours: