Hurghada holds all that the heart and soul desires. The main purpose of this article is to offer every traveler all the information and facts about the beautiful city of Hurghada. This article was written by a team of very skilled tour operators, tour guides, and travel consultants who know all the details concerning the enchanting Red Sea city resort of Hurghada. The Red Sea is filled with magic and wonders able to provide the ultimate tropical vacation and the finest resort Hurghada which offers a true portal to all that makes a vacation in Egypt like spending time in paradise. Every moment spent in this enchanting place is true bliss and joy that will paint a smile on your face for the rest of your life.
Hurghada Location
The city of Hurghada is one of the main Egyptian tourist attractions in the country as there is no better place than the heavenly resort where you can truly enjoy the beauty of the Red Sea. It stretches about 36 km (22 mi) along the seashore but too far into the desert, 500 km southeast of Cairo, and acts as a resort for native Egyptians from all over the country and especially foreign tourists as well. Hurghada is bordered by Safaga in the south, Ras Gareb in the north, Red Sea coast in the east, and Sohag and Assiut Governorates in the west.
The city has a population of 248,000 inhabitants and divvied into the modern part of the city El Kawsar, El Ahia, and El Helal the Northern Part,  Sigala the city center, El Dahar a.k.a Downtown and El Memsha, and a village pedestrian road stretching over 4 KM. Hurghada is a luxury resort town divided by Sigala, El-Dahar, and El-Memsha. Sigala holds various seaside resorts, mid-range hotels, and many restaurants, and luxury resorts in the south of Sigala. El-Dahar is the older magical piece of Hurghada known for its exotic bazaar and marvelous resorts.
Hurghada History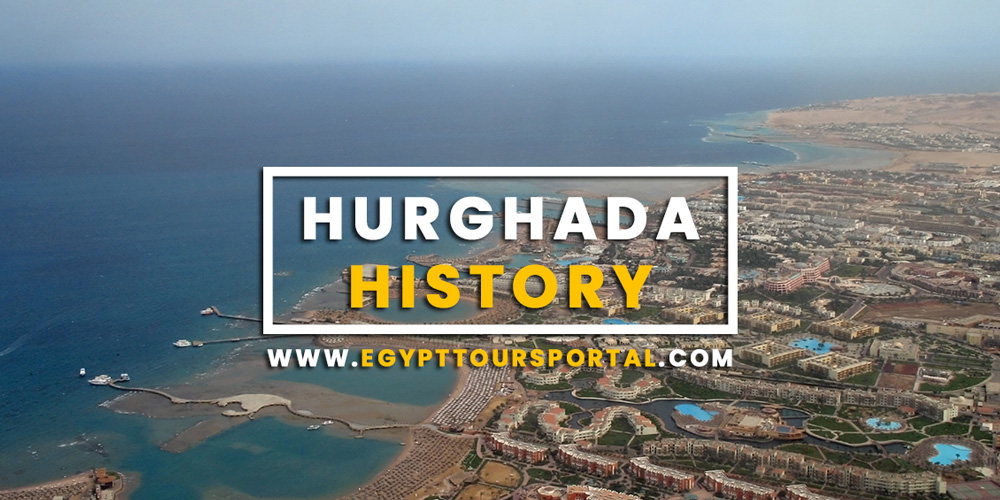 The history of Hurghada dated to 1905 when this heavenly resort was nothing more than just a simple fishing village, Hurghada was chosen and developed in 1909 by British engineers who worked in oil exploration but in 1913 everything about this blissful place changed when the Egyptian government and various foreign international companies invested in Hurghada in the late 50s by building hotels and inner resort transforming the entire city into a true international tropical attraction that showcases the most majestic underwater life of beautiful coral reefs, enchanting underwater sea gardens, and wonderful sea creatures. Hurghada Red Sea is now famous for being one of the top-three diving destinations on earth and a magical international center for aquatic activities.
Hurghada Climate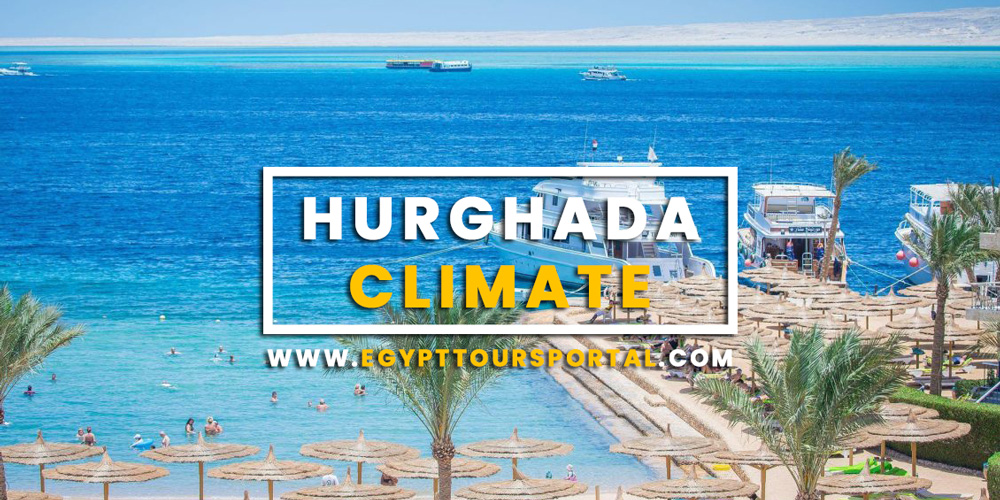 The weather in Hurghada is quite tropical as it changes between 30 C (86 F) most of the year except for the summer months where the temperature gets a little too high to 40 C (104 F).  The temperature in Hurghada can reach highs of 18 C and lows of 42 C. The Climate of Hurghada has a dry desert climate type which showcases temperature difference between night and day. The average temperature in Hurghada all year long are:
Winter (DEC - FEB)
Spring (MAR - MAY)
Summer (JUN - AUG)
Fall (SEP - NOV)
17°C
"62.6°F"
24°C
75.2°F
30°C
86°F
25°C
77°F
The Activities and Attractions of Hurghada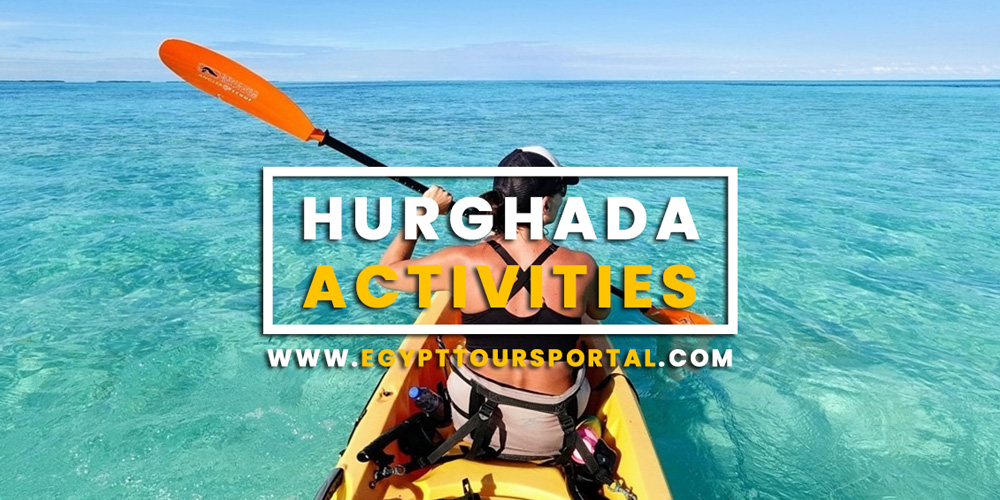 Things to do in Hurghada are countless offering travelers from all over the world the chance to live a marvelous vacation across the shores of the red sea. Hurghada is the home to the rarest and biggest marine life in the world, home to the biggest number of coral reefs and colorful fish plus the biggest collection of water sports as it contains a massive number of sports centers for diving, snorkeling, wind & kite surfing and the chance to ride a quad- bike through the desert. The city is served by the Hurghada International Airport which holds a direct connection to several European cities. It is renowned for containing many diving schools and shops. The resort has many bars, nightclubs in the modern Sekalla district. In Dahar, there is a traditional Bazaar, coffee shops, and souks. There is also the chance to go on a super safari across the magical eastern Sahara to the essence of the welcoming & hospitable nature of Bedouin villages under the magical skies.
Private Beaches and Resorts in Hurghada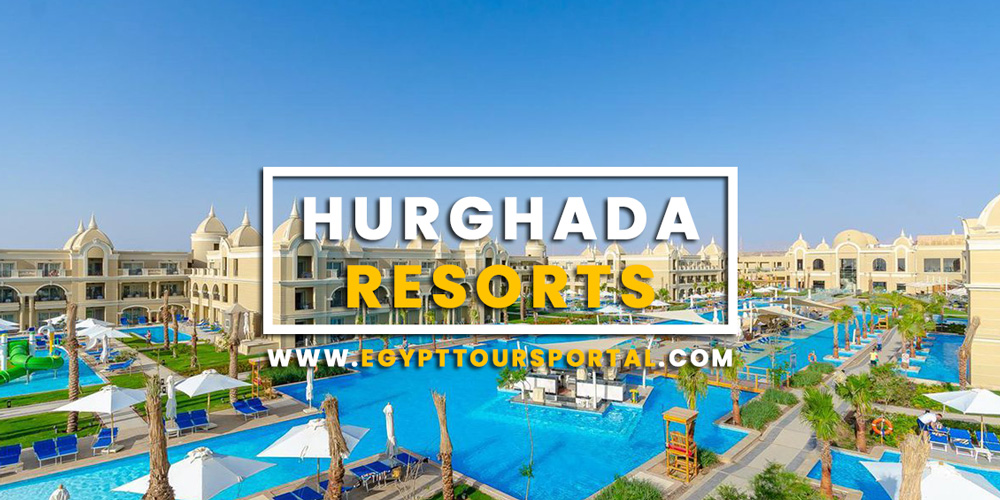 The city also contains many private beaches and magical islands around her like Sheduan island, Dishes El-Dhaba, Abu Minqar island, Marsa Abu Galawa "Carless Reef", El Fanus "Dolphin Reef", Turtle Bay, Gota Abu Ramada a.k.a "The Aquarium", Oberoi House Reef, Gota Abu Makadi,  Gifton Island plus some inner resorts surrounding Hurghada such as the Sahl Hasheesh, Makadi Bay, El Quseir, Soma Bay, Sunrise city Resort, Cleopatra Luxury Resort, Sharm El Naga, El Gouna and more. The most famous attractions in Hurghada include: 
Coral Reef Caves
Coral Reef caves are known to be one of the most famous diving sites in the Hurghada red sea, as the caves possess many coral forests, underwater gardens, and a large number of marine creatures such as hammerhead sharks, tuna, and more. The caves are very famous among divers who see the place that has a depth of 16 meters as a true haven for their incredible water adventure.
Hurghada grand aquarium
Hurghada Aquarium is one of the most unique and attractive places in Hurghada, that holds various marvelous sea aquatic creatures. It was opened in 2015to shed some light and be home to the magical rare sea creatures of the red sea in Hurghada. Hurghada Aquarium Museum has various types of marine creatures up to more than 1,200 marine sea creatures from more than 100 types of different marine animals.
Giftun Island
Giftun Islands Hurghada are two islands considered the first nature reserve in the Red Sea and one of the most enchanting and visited islands in Hurghada. It possesses captivating natural scenery and is a major habitat for many wildlife creatures like seagulls. The Giftun Island is a great place for snorkeling and diving, as the island has 14 swimming spots, where everyone can discover various marine creatures and coral reefs in different colors and shapes.
St Anthony and St Paul Monasteries
The monasteries of Saint Anthony and Saint Paul have located approximately 45 km from the heart of Hurghada, a large complex that includes Coptic churches dating back to the fourth century AD, and is characterized by its majestic architectural design and enchanting decorations.
Sand City Hurghada
Sand City Hurghada is the first museum of its kind in northern Africa and the Middle East region, and the Sand Museum Hurghada is the first of its kind in the world.  It holds many statues that were carved with two types of sand, yellow and white. The Sand City Hurghada holds many different sculptures up to number 42 statues, and all of them were made by 42 international sculptors from all over the world.
Umm Qamar Island
Umm Qamar Island is found 9 kilometers north of Giftun Islands, which is famous for three coral towers full of distinctive coral reefs, surrounded by a large group of fish, plus a wreck length of 25 meters. The island is the perfect place to enjoy scuba diving and snorkeling which would explain why it is very popular among divers.
Sharm El Naga
Sharm El Naga is an incredible village located around 40 km (25 mi) south of Hurghada, known to contain a beautiful reef cliff. It is one of the best diving and snorkeling spots in the world. is designed and constructed on a very high standard level of accommodation, amenities, swimming pools, cafes, entertainment, and fun.
El Gouna
El Gouna is located 30 km (19 miles) north of Hurghada, famous for being a luxurious resort filled with all the means of entertainment. El Gouna is known to hold a beautiful strip of coastline, dome-roofed hotels, and villas that have a unique Nubian theme.
Soma Bay
Soma Bay is located 45 km (28 miles) to the south of Hurghada, are another recent tourist development with an 18-hole golf course, a marina, and upmarket hotels and villas.
Makadi Bay
Makadi Bay is an awesome resort located 30 km south of Hurghada filled with marvelous hotels, shops, and clubs overlooking the heavenly Red Sea. 
El Qoseir 
El Qoseir means "a small palace or fortress", located between Hurghada and Marsa Alam, and is one of the oldest cities on the western coast of the Red Sea. It was known as Thagho in the Pharaonic period, Leucos Limen "white port in Greek" in the Hellenistic and Ptolemaic period, and Portus Albus in the Roman period. It holds several 300-year-old buildings such as an Ottoman fort and a number of historic mosques like El Farran, El Qenawi, and El Senousi. The city holds many bazaars, cafes, coffee shops, and restaurants plus the chance to explore the historical beauty and greatness of the red sea.
If you are in Hurghada spending a great vacation and prefer to enjoy some incredible activities, then you can explore our Hurghada excursions and choose the trip most suitable for you or even customize your dream vacation to Egypt.