The Top National Parks in Egypt are the finest places to witness the great natural beauty of Egypt in the wildest and purest manner. This article will provide every traveler with all the information and details about the famous national parks in Egypt, written by ETP team who is a group of expert tour guides and tour operators who will showcase all the information about the natural national parks of Egypt.
Egypt is a magical land full of beauty and it is always associated with its hypnotic landscapes and warm climatic conditions because of its unique geographical location between Africa and Asia and for being bordered by the Red Sea in the east and by the Mediterranean Sea in the north. While being in Egypt, you will enjoy a diverse environment as never before especially with the number of National parks or the natural protectorates located in the country that include coastal, geological, and amazing wetlands areas and they represent around 15% of the land area of the nation. So might ask "How many national parks are in Egypt?" and the answer is that there are thirty national parks in Egypt which include:
El Omayed Reserve
Elba Protected Area
Salouga and Ghazal
St. Catherine's National Park
Lake Qarun protected Area
Siwa Oasis
Wadi El Rayan
Wadi El Alaqi
Wadi El Assiuti
El Hassana Dome
The Petrified Forest
Sannur Valley
Nabq Protected Area
Abu Gallum
Lake Burullus
Black Desert
The White Desert
These national parks contain unique species of fauna & flora and the best thing about them is that some of them can't be found anywhere else in the country but only in Egypt. Those parks are under absolute protection under the orders of the prime minister of Egypt to preserve their amazing treasures and unique nature of each one and up to date, there are 30 protectorates in Egypt, and here is a list of the most famous national parks in Egypt:
1. The National Park of Ras Muhammad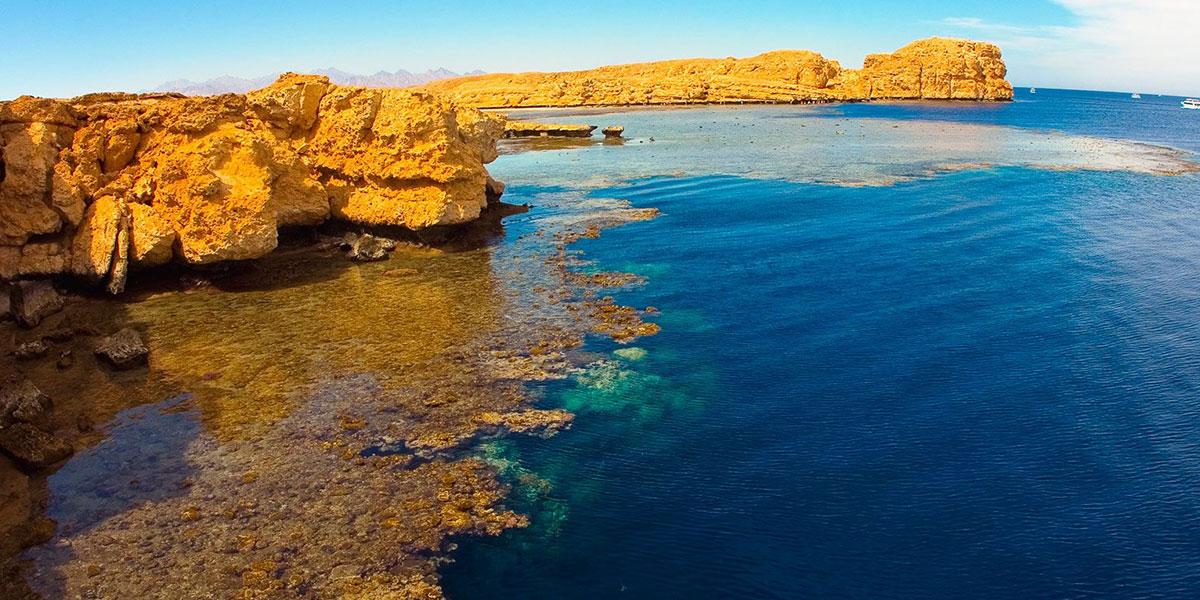 It is definitely, one of the most captivating sites in Egypt and in the world that has been declared as a protected area in 1983. It is located at the south tip of the Sinai Peninsula and it overlooks the beautiful Aqaba and Suez Gulfs. It is a perfect spot for the ecosystems of enchanting diversity of shoreline, coral reefs with more than 1500 marine creatures that are found there. The area also contains beautiful valleys, mountains, gravel plains, and dunes. That is the main reason for making it a perfect spot for enjoying diving & snorkeling excursions. You will find it around 20 km from Sharm El-Sheikh and only 446 Km from Cairo city.
2. Zaranik Protected Area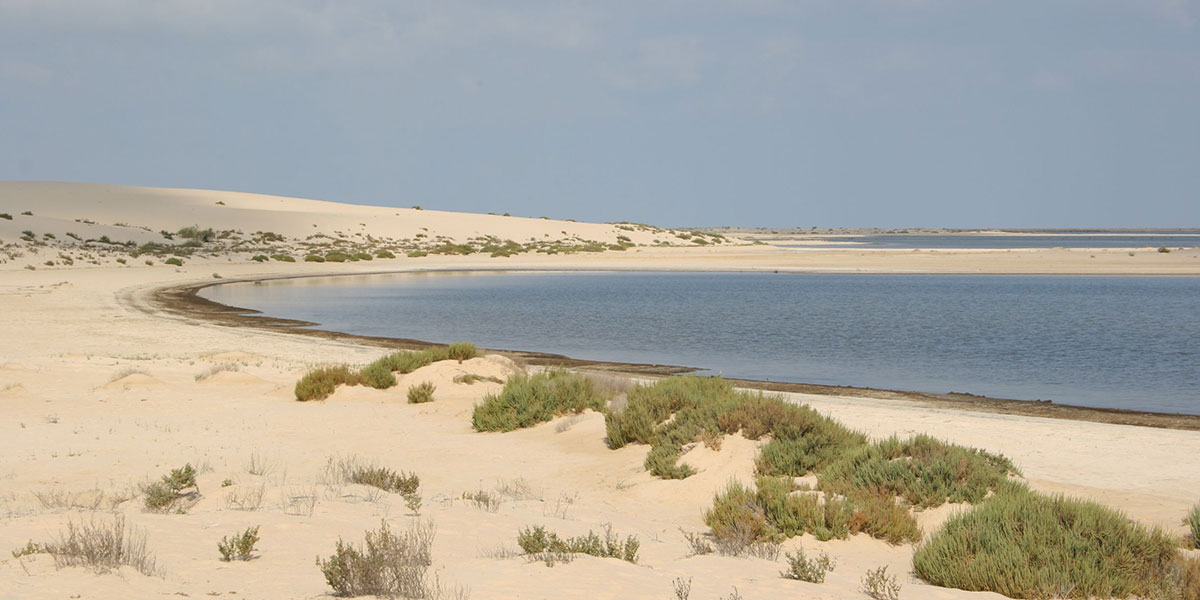 This fascinating protected area is suited at the eastern spot of the Bardawil Lake on the coast of the Mediterranean Sea and it was declared as a protected site in 1985. On the east, it is bordered by some of the best tourist areas, on the south by Qantara, on the north by the Mediterranean Sea. It is really famous for its incredible flora & fauna with some rare types of amazing birds up to 270 types that migrate from a season to another. It is located 300 Km from Cairo city and 30 Km from El-Arish.
3. Al-Ahrash Reserve
This interesting tourist destination is located between Rafah and El-Arish cities, in the northeast corner of Egypt, bordering the massive expanded area of dunes that reach 60 meters in height above sea level which is easily accessible by road from those cities. It is best known for the incredible plants, trees, numerous camphor trees, various acacia trees, pastoral plants, and tens of bushes that can be found there.
4. El-Omayed Reserve
It is a small area that is located on the desert of the Mediterranean Sea coastal site and it is really rich with different flora in Egypt. You will find their dunes of white sand by the sea and because there are lots of birds that migrate in autumn and spring, it is considered the best chance for bird watching chances. You can simply access it from Matrouh and Alexandria city.
5. Wadi El-Rayan National Park
This is another bewitching national park in Egypt that is the home to the largest waterfalls in Egypt. There, you will be able to find some fascinating hot springs in addition to the oasis that contains tens of different animals that live in and out of the national park. That is not all as there are also dozens of migratory birds, reptiles in addition to 3 types of gazelle that can't be found anywhere else plus the parks' plants and trees especially the gorgeous acacia tree. This park is located in Fayoum city and it is opened during the whole week for both locals and foreigners to enjoy.
6. Wadi El-Hitan National Park
It is not just a wonderful park but it is actually one of the most famous national parks in Egypt and to be more specific "One of the top 5 national parks" in the country and it was named like that as it has the pre-historic fossils of whales in its region and those fossils made that national park becomes that famous and it was declared as a UNESCO World Heritage site in 2005. It is located in Giza and ready to welcome visitors during the whole week from 7:00 up to 17:30.
7. Abu Galum Protected Area
This hypnotic protected area was declared as a nature reserve at the beginning of the 1990s and it is located on the Northern side of the Reserve of the Nabq. It covers a huge area and if you got the chance to look around while being there, you will manage to see very tall granite mountains which surround a narrow area that has the best coral reefs and the most magical marine ecosystem. It is the most chosen diving spot for tourists as they enjoy watching there the underwater caves. This protected area is located between Dahab & Nuweiba on the east coast of South Sinai.
8. Wadi El-Gemel National Park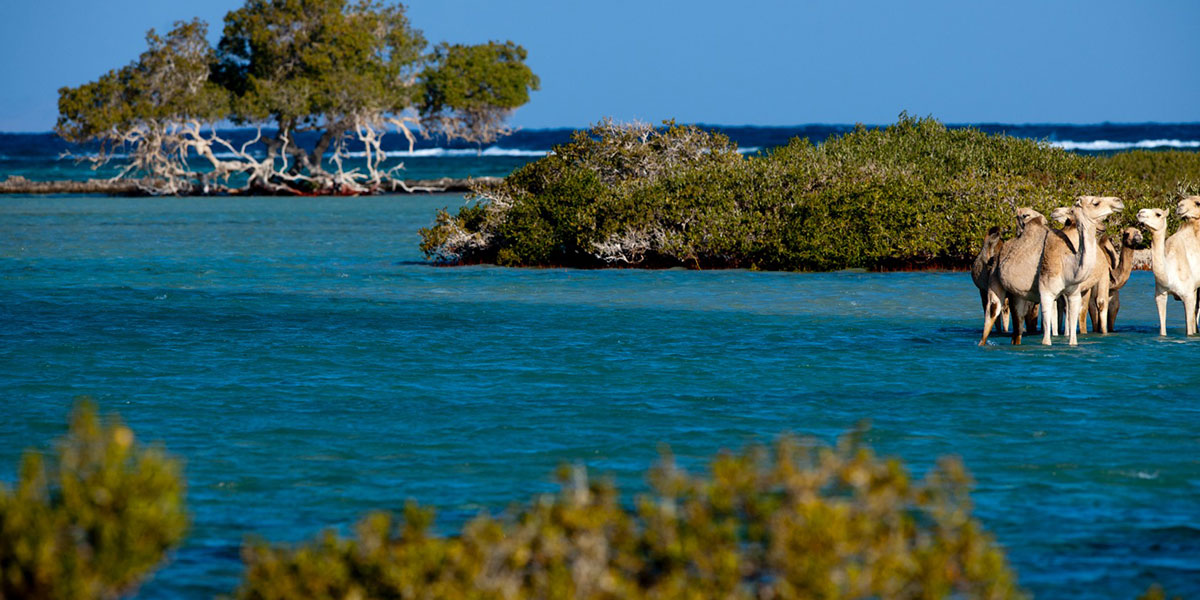 It is located around 40 Km from Marsa Alam in the Red Sea and there are lots of amazing things to see and to do there including hiking and bicycling. There are also lots of wild animals in that national park-like gazelles, foxes, and Nubian Ibex. You can also enjoy snorkeling with turtles and dugongs while being there.
9. Nabq Protected Area
  Nabq Protected Area is located close to the northern side of Sharm El Sheikh, at the South Sinai Governorate which was established in the year of 1992. It has many plants and trees that have sprung up because of the heavy rainfall in the mountainous areas close to the park. Nabq contains up to 134 plant species, out of which 6 are endemic to Nabq, the park also houses Spoonbill, the Heron, and Osprey that are found in abundance at the Nabq.
Some might ask
what is the best time to be in Egypt
, and the answer is during October and march where the Climate to suitable for exploring these incredible natural parks. to visit these marvelous beautiful sites don't have a limit in Egypt and there are still so many more impressive natural sites to enjoy and tour around in such a majestic country so start planning your
Egypt trip
with us and get ready for the best lifetime adventure.