Cairo is the city of minarets and the home to one of the biggest collection of marvelous mosques, one of which is the Mosque-Madrassa of Sultan Hassan which has a great power to turn heads as it's known to be one of the most beautiful Islamic structures in the world due to its ability to combine a multiplicity of decorations in the most elegant and magical way.
Sultan Hassan mosque is regarded as the finest example of early Mamluk architecture in Cairo as it was built by Sultan an-Nasir Hassan between 1356 A.D AND 1363 A.D. Sultan Hassan mosque and Madrassa is considered one of the most important and impressive historical monuments in all of Cairo till this current day. It is very colossal with 150m in length and covering 7,906 sq M of land and its walls rise to 36M high. It's rumored that the construction was so expensive, it nearly emptied the Mamluk Treasury, and the builders even used stones from Giza pyramids.
The Architecture of Sultan Hassan Mosque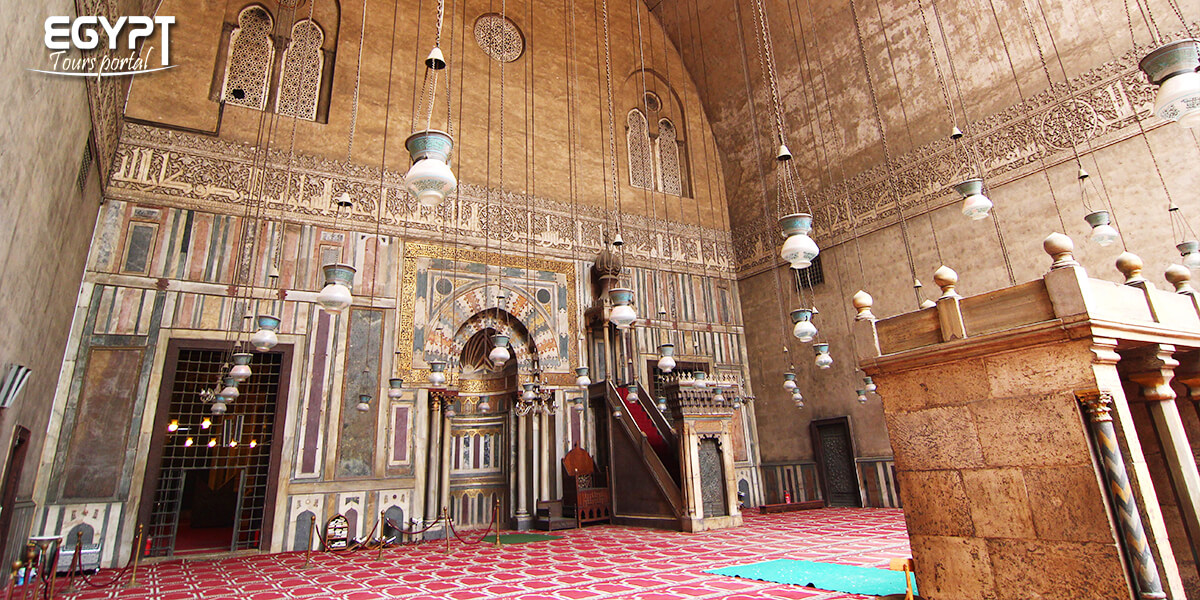 The mosque style of architecture is pretty unique as it was designed in the form of a Madrassa (school). The design of the decorations is known to be very well-organized and systematic in a fashionable manner. Sultan Hassan mosque consists of a central open courtyard in the middle of which is a breathtaking ablutions fountain which was probably added during the Ottoman era.
The central courtyard is surrounded by four soaring Liwans (teaching areas), skillfully fitted between and behind each Liwan is a madrasa, complete with its own courtyard and four stories of chambers for students and teachers. The Liwans were dedicated to teaching each of the four main Sunni schools of Islamic jurisprudence which are Hanafi, Malaki, Hanbali, and Shafi'i.
Components of Sultan Hassan Mosque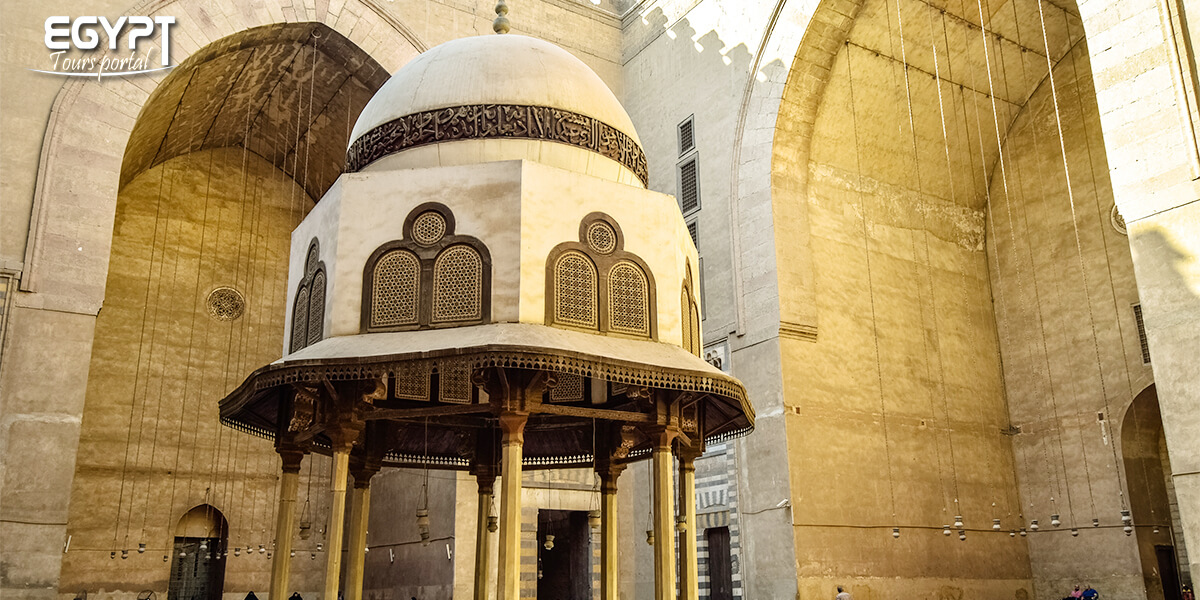 Sultan Hassan also built a mausoleum for himself which wasn't used, behind the largest Liwan which included a number of splendors of Islamic art for its walls which are paneled with colored stone and marble, the upper parts of it boasts a band of stucco decoration, that consists of an inscription based on Qur'anic verses in "Kufic" script on a floriated background, the style of which is rarely seen and also contain the marble mihrab and the minibar.
The mausoleum was beautifully decorated as its door is made of bronze and carries radiating stars in gold and silver, The marble mihrab in it is embellished with detailed geometric decoration in marble mosaic and its dome was supported on stalactite pendentives which look very beautiful in the morning time. It was designed to face Mecca, so the prayers had to face the empty mausoleum every time they faced the qibla which is considered to be very abnormal. Any tourist may confuse it with Al-Rifa' I Mosque which was built in 1912 to be an imitation of this amazing monument.
Tours to Sultan Hassan Mosque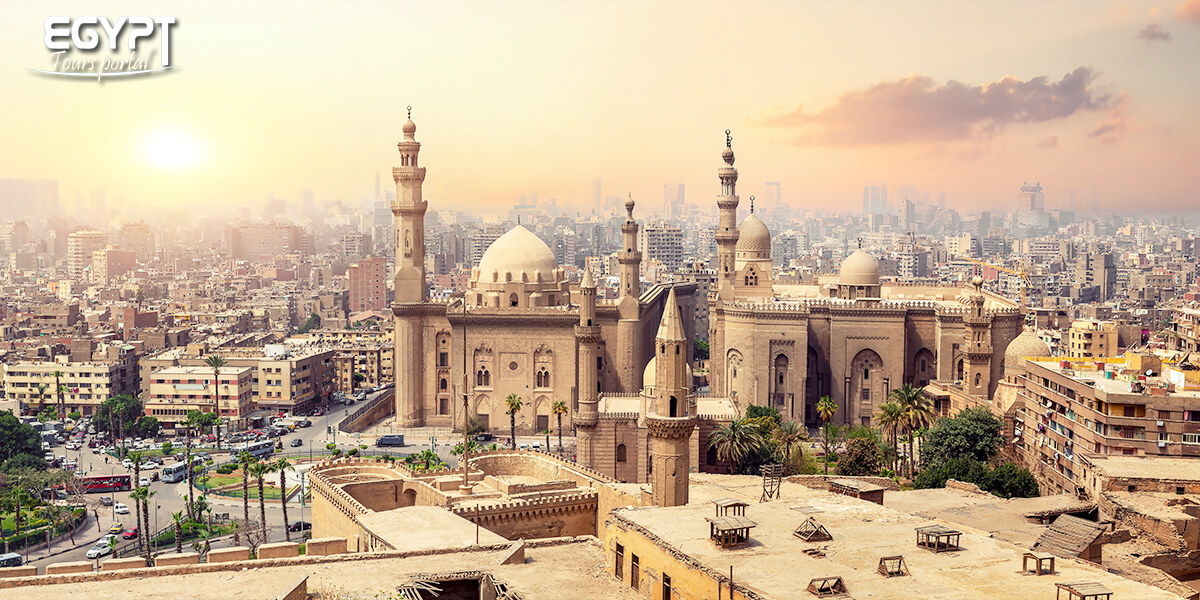 You can visit this marvelous Islamic monument during your Cairo tours, or you can check our Egypt private tours to enjoy visiting the mosque mixed with all the historical landmarks and pharaonic treasures in the immortal cities of Cairo, Alexandria, Luxor, and Aswan accompanied by a private Egyptologist tour guide.