How to Enjoy a Perfect Group Tour to Egypt is very essential and important that will be answered in this article. The goal of this article is to provide every traveler with all the facts and information needed to enjoy the best group tour in Egypt. All the information and facts in this article are provided by a number of very expert and skilled groups of tour operators, tour guides, and travel consultants who have more than two decades of experience in customizing the best group tour in Egypt. Throughout the ages, Egypt has always been the ideal vacation destination for travelers from all around the globe for its rich natural, cultural, and historical importance.
A group tour around Egypt would provide a great way to connect with your family members, friends, and loved ones plus you will have the chance to explore the heritage of one of the oldest that ever existed and feel a sense of belonging and comfort as if Egypt was your home. The key to having an enjoyable and excellent group vacation is by booking a travel agency that will be handling all the logistics and minor details in order to focus mainly on an epic journey. Traveling in a group is a way to celebrate or create everlasting companies the chance to reminisce about these beautiful moments at some point in time. Here are a few tips to keep in mind for organizing the ideal group vacation to Egypt.
1. Determine How Many Travelers for the Tour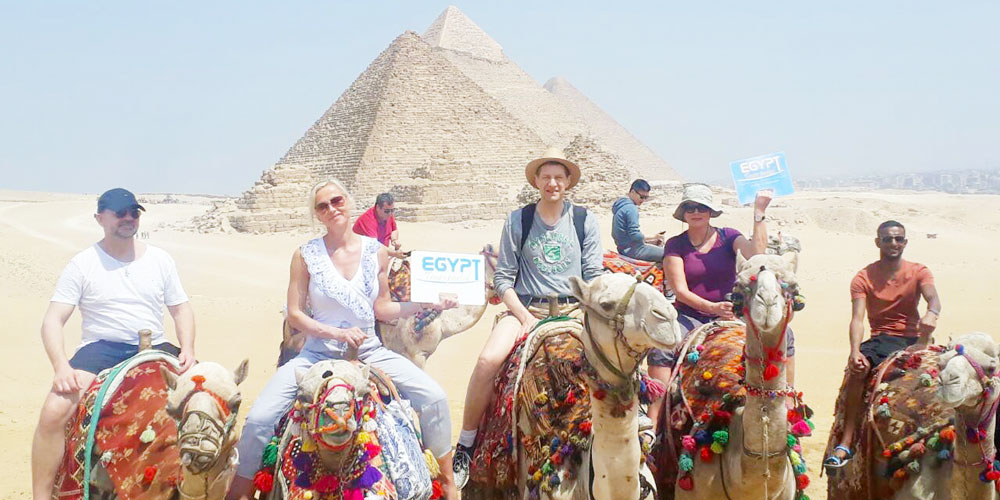 Determining the number of travelers during your tour makes all the difference. Whether you go on a small group or a big group, it will have different variations towards all the costs of the international flights, domestic flights, dining reservations, vehicle rentals, hotel reservations, travel agents, and many more. 
The number of travelers onboard the group will determine your total budget which will, in turn, decide the number of excursions the group can partake in and the quality of the travel arrangement and accommodations. Plus a small group is much easier to control than a big group but as the saying goes the more the merrier. Knowing the exact number of people on each tour is the key to having a perfect ideal tour.
2. Check All the Flight Tickets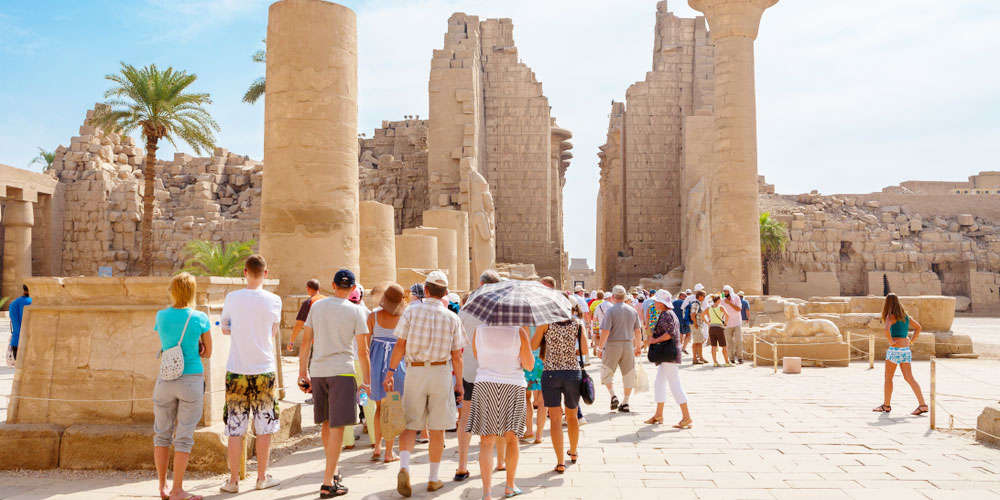 One of the main ingredients for any tour is the flights whether domestic or international. The price of any flight or any means of water or ground transportation will affect your budget heavily the closer the trip dates get which can create great a lot of problems for big groups. If you are a part of a small group then there is no problem, but if you are part of a bigger one then you should book your travel super early in order to find enough space for your group and find better deals that will save your budget.
It is always easier to check with a travel agency to get the latest deals and dates of everything concerning the flight tickets and more. When all the flights are taken care of, you should also organize an early booking to your ground transportation by booking a car or minivans or large buses to begin your journey right away from the moment everyone arrives.
3. Have A Tour Leader or Two
The most efficient way to get anything done is by appointing a leader who will have the responsibility to plan every single detail conserving the group tour. Having only one person in charge seems like a hard task, so it is advised to have a group of people where every person will be in charge of an aspect of the group tour like one for the accommodations, another of the transportations, one for the activities and so on. A smart group leader will play to the strength of the members and choose the individuals who are ready to take on this challenge and make indecisive decisions that will make everyone's time much better.
4. Agree on A Budget
One of the most complex parts of trip planning especially for group travel is agreeing on a budget as every single person will have a number about how exactly much money needs to spend so it's obvious to agree on a budget. Most of the common things in the group trips are that everything is shared between its member so it is easier to add some flexibility to the tour as some the prices like the accommodation and flight tickets will be fixed but the prices of the optional tours can be optional so the members can decide to participate for not which is way easier than to always keep splitting the bill across the roads.
5. Have a Place to Organize Plans and Take Payments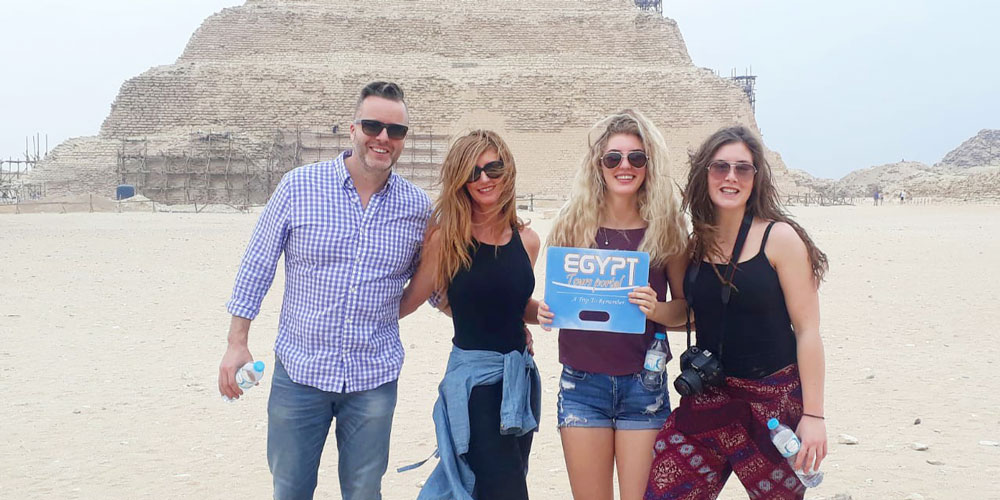 Communication is the key to creating the best ideal group trip plan. Every group tour should have a headquarter or a central place where all the group members are gathered so it would be easier for them to know the plan and keep everyone informed of every single detail and put everyone on the same record and understand the next steps from the tour leader. Also, use a payment system to save time and pay everyone without the hustle of wasting time and effort during the vacation.
6. Pre-Plan Some Activities
If you are on a group trip or you are the leader of one, you should always plan your next move as you can check the best activities to do in Egypt around your chosen destinations. If you pre-plan, you will have time to get a group discount. It is wise to book in advance so if you have a lot of members you should move quickly and book it as soon as possible so you won't miss out on your spots. On vacations some of the best adventures and memories can happen by chance, so is advised to relax and not be overzealous about planning every single detail so you won't add stress to your vacation, a room of freedom and flexibility is always needed.
7. Split Up And Explore Egypt On Your Own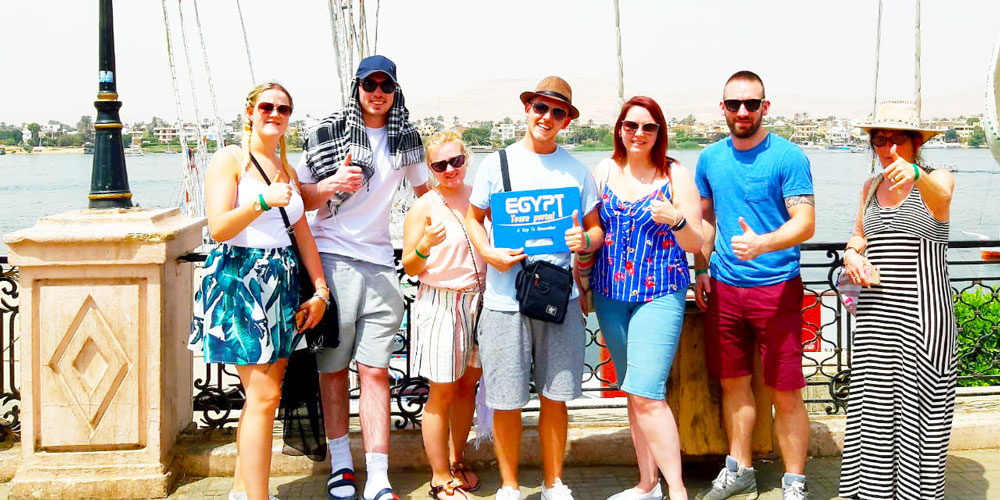 Just because you are a part of a travel group doesn't mean you don't have the chance to split up from the group and wander off and have your own adventure. Always be brave enough to begin your own journey as it is your own vacation after all but you should also keep everyone informed of your location & contact info if there was any chance of plans or you need to regroup. Your vacation is your dream to make all your dreams and fantasies come true and create some blissful memories that will stay with you for eternity.
8. Specify Which Destinations to Visit in Egypt
The most important part of any travel experience is to know which destination are you going to visit and when you are in Egypt there are a lot of options and numerous wonders to explore in Cairo, Luxor, Aswan, Alexandria, Sinia, and the red sea Hurghada. The most ideal way to truly explore Egypt is by a Nile river cruises between the two legendary cities of Luxor and Aswan where the historical grand heritage and legacy are showcased in the most magical manner. Luxor the city of a hundred gates is the home to the third of the world's archaeological attractions like the valley of the kings, Karnak temples complex, Hatshepsut temple, Luxor temple home of the sound and light show, and more, so it is the place to be if you into history.
Aswan is a wonderland containing the oldest and last monuments ever to be built such as the great temples of Abu Simbel, the Edfu temple, Philae temple, and more. One of the cities that should be on your list is the immortal city of Cairo home to the most unique collections of great structures and artifacts ever existed on the face of the earth like the great Giza pyramids complex "Home of the Great Pyramid of Khufu and the Sphinx", the heavenly Cairo citadel, the golden brick road of Khan El Khalili and more. The stunning city of peace Sherm El Sheik and the tropical wonder Hurghada is the place to be to witness the beauty and entertaining water of the red sea, home of countless aquatic activities, snorkeling, and diving. Egypt Is the land of ancient civilizations that are made up of pure natural allure and mesmerizing history, as most travelers say, paradise on earth.
Enjoy Best Group Tours to Egypt and Live A Majestic Adventure
The one last tip that you should be aware of is that the travel agency you hire is the one responsible to make all your dreams & demands into reality and there is no better company to take this responsibility than Egypt Tours Portal. Every member will feel the level of professionalism and safety that we provided during their time in Egypt. So all of you should our favorite group journeys to Egypt through our group tours to Egypt below and live the best fun and precious time in their life.