Travel Accessories to Pack for Egypt are countless offering every traveler in Egypt all the means to enjoy the finest and most relaxing vacation in Egypt. The main goal of the article is to provide every traveler with all the means and information about the best accessories and items to pack in Egypt. All the information and details in this article are provided by our expert team of Tour Operators, Tour Guides, and travel consultants who understand the needs of every travel in Egypt.
We have gone very far away from the normal essential things to pack with you while planning a vacation in Egypt and decided to provide you with an absolutely new set of real must-have items and the most useful travel accessories that you definitely need to pack with you.
So based on our survey, we have collected the most useful items & accessories to have with you for more relaxed and interesting options during your vacation and the best thing about the things that we are going to mention is that they are all available in the market in good prices and such things will make you feel more confident to have another adventure in a different place and in a country like Egypt, you will feel that you want to visit it over and over every time you get the chance to travel abroad because of the numerous amount of treasures that you can find on its land. Here are some of the most important travel accessories that you need to pack with you while traveling to Egypt:
1. StrikeBox Ultraviolet (UV-C) Light Sanitizer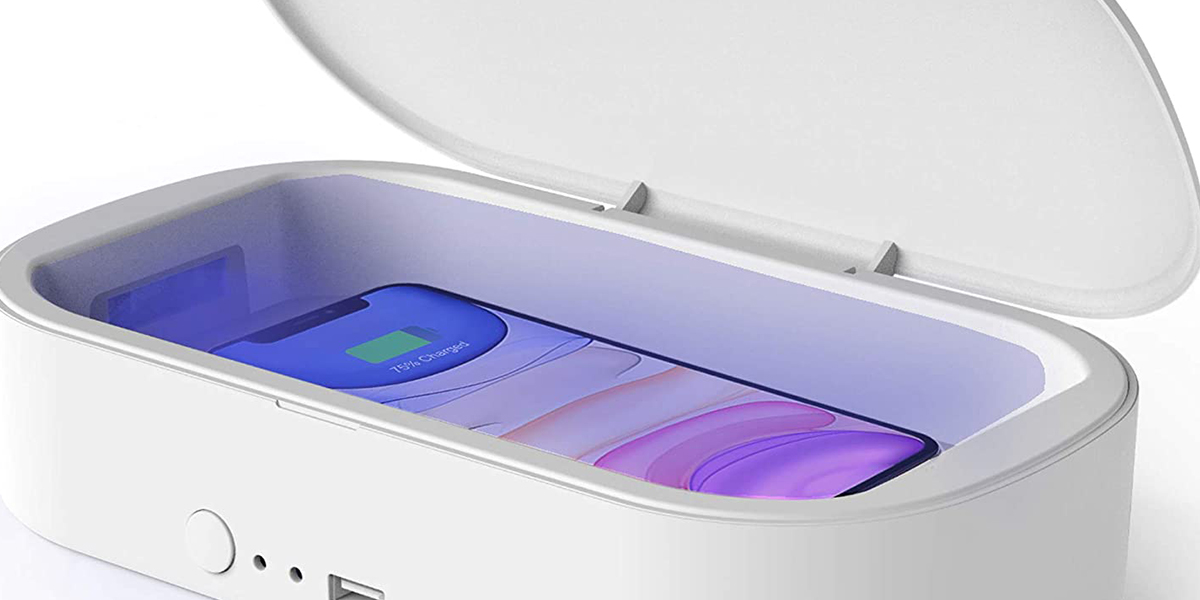 This type of sanitizer is really essential in cleaning everyday essentials including your phones, face masks, cosmetics, laptops, etc and that is not all as the best thing about it is that it can simply disinfect viruses & bacteria from smaller items and you can do so by putting your items in the box and that show you will be able to sanitize the small and the bigger items. The UV-C has been used in a very successful way to sterilize and decontaminate the healthcare facilities at a large scale and that is why this portable version is a very friendly option to use at home or to pack with you while traveling to any place around the world.
2. Pack with You a Portable UV Toothbrush Sanitizer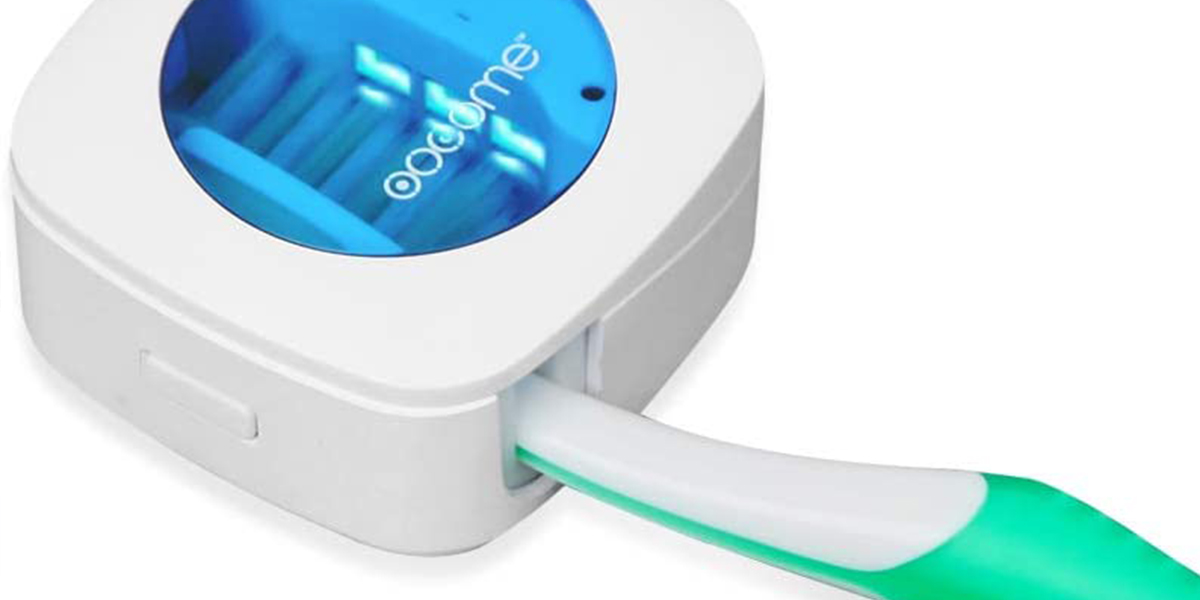 Some people don't even know that such a product is actually in the market and now after knowing that you can easily reach that device online or through buying it from markets, it is going to be a much more suitable option for you and your family as your toothbrush is the most important thing for the safety of your health and you can't even imagine the number of places where your brush can be during the whole way of your tour. Try to get the portable version of that UV sanitizer to be able to use at home or while traveling to Egypt.
3. Make Sure you Pack with You a LARQ Bottle
Water is so important in our life to stay healthy and in order not to get hydrated during your tours especially if you have chosen Egypt to be your destination. That is why holding a LARQ bottle with you is so important because it provides the option of a self-cleaning water bottle and it also has a water purification system that uses the best UV-C LED light to clean up to 99.9% of bio-contaminants from both water and the bottle. That is not all as it has an incredible cleaning option called Adventure Mode and it allows you to drink your water without worrying about sanitizing anymore.
4. W & P Porter Collection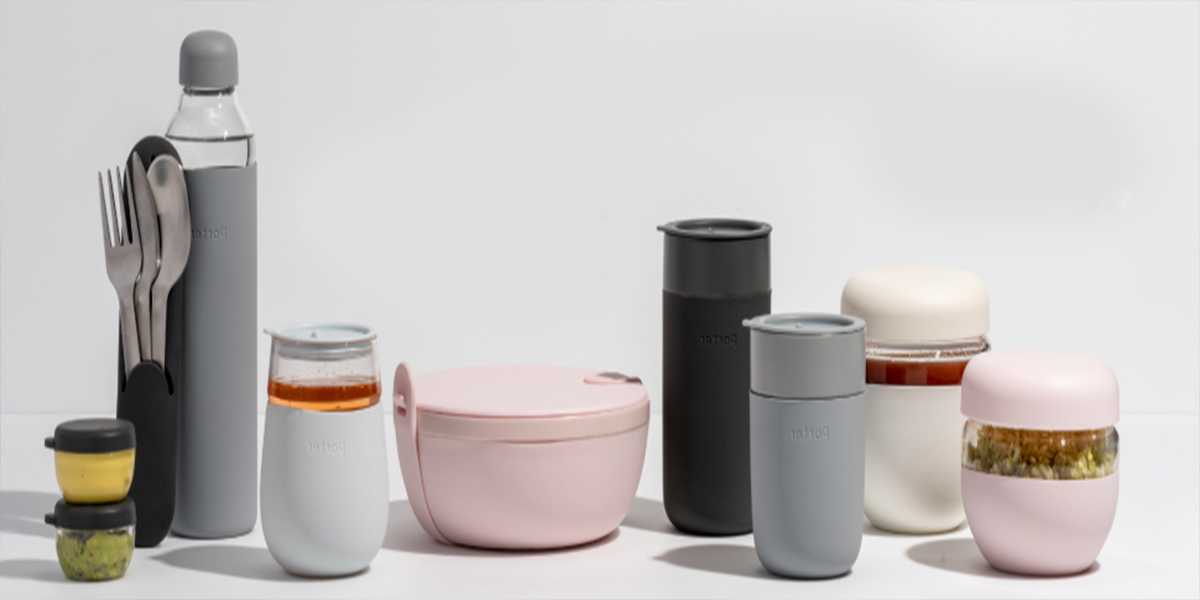 These porters are the most suitable options for you to carry the types of food you want from home especially on the flight. There are a wide collection of W & P porters that have some beautiful containers and can assist you to carry any of your food in a safe way to any place you want.
5. Think about Bringing Some Plane Seat Covers
All travelers know that the seats on the board of the airplane, seat pockets, and the tray tables may look gross and not suitable at all during your flight especially that people on the board of the plane will make you feel like that it is not a big deal but based on our experience in the field of tourism, we assure that it is a really a big deal especially for those who take care of the things that surround them and want everything to be clean and beautiful. That is why we recommend the plane seat covers that are available at the different stores and are usable & washable. You will be able to use them on the economy, business, and the first-class seats and even on trains, buses, and movie theatres. The most interesting thing about those covers is that you can use them to cover the entire seat without bothering anyone around you.
6. Choose A Good Ergonomic Travel Pillow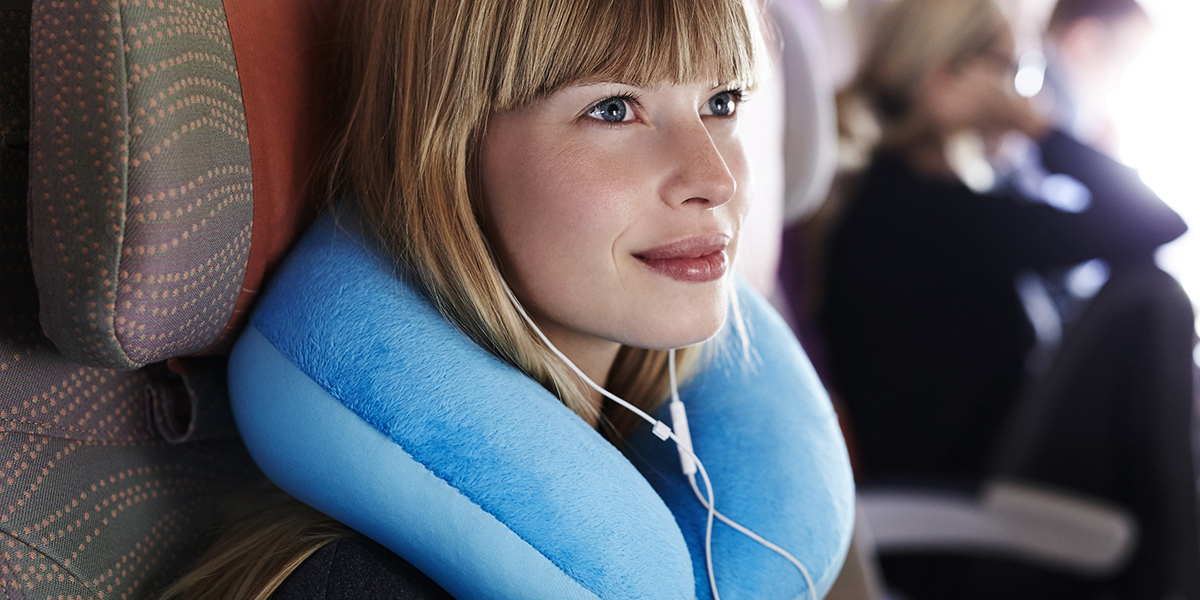 Such a washable pillow makes it easier for any traveler to enjoy an amazing tour as it prevents your head from falling during your sleep. These pillows are suitable for both adults and children and can be used on trains, buses, airplanes, camping, and cars, for the wheelchair accessible, at the airport terminals, or during watching TV. It is something we can't do without, something can reach in a very easy way online or at any place, and it is also at a very good price that is why we highly recommend it.
7. Neck Wallet
Neck Wallet is the ideal touristy accessory that can be tucked beneath your shirt carrying your passport, credit cards, wallet, and smartphone in a safe manner secure from any pickpocketing and theft.
8. Jet Lag Relief
Jet Lag relief is the ideal item to carry, especially if you are not accustomed to traveling long distances. These pills will prevent and cure all the unpleasant symptoms of jet lag then you can continue your tour in Egypt.
9. Egypt Power Adapter
Egypt Power Adapter is a very important tool so everyone can charge all their electronic devices. A universal power adapter will cover all the needs to power up all their devices during their vacation in Egypt. A portable battery will also be useful to stay connected in Egypt.
10. Virtual Private Network (VPN)
Virtual Private Network (VPN) is the best way to have a private and secured internet connection during your travel and time in Egypt.  you can use it to access websites from home that may be blocked or censored by the host country and use your VPN to prevent hackers from stealing your sensitive information whenever you're connected to WiFi in public places.
11. Packback
Packback is by far the most ideal item to carry in Egypt which you can put all of your items inside of it while strolling across all the streets and Nile cruises of the Nile. The daypack will be durable and large enough to carry all the important items you may need.
12. Travel Insurance
Travel Insurance is the best way to stay safe during your time in Egypt and afford any extra cost such as medical expenses, cancellations, delays, and repatriation, plus Baggage, passport, & personal liability coverage. Note, It must be done in your home country before your arrival.
13. Deodorant Wipes
Deodorant Wipes are a very important item to have in Egypt to stay clean. These wipes will make you feel great and clean your sweat and feeling fresh during your tour in Egypt. A quick-dry towel is a very useful item to have 
14. Light Footwear
Light Footwear is the key to move across the lands of Egypt in total ease and comfort across the hot andy climate of Egypt. Sturdy sandals, sports sneakers will be very comfortable and easy on your feet, while walking and exploring all the historical wonders of Egypt.
15. Medications
It is very important to bring any necessary pre-described medication in Egypt and have some useful meds such as Electrolytes, Activated charcoal, anti- Diarrheal, Dramamine, Advil, and Rehydration Salts, plus small travel first aid kit.
Conclusion
Egypt Tours Portal travel agency can arrange the most incredible adventures for you in the Land of Pharaohs to explore the hypnotic attractions in the best tourist cities like Cairo, Luxor, Alexandria, Aswan in addition to having the most incredible chance to enjoy snorkeling, diving, and desert safari excursions in the gorgeous city of Hurghada or Sharm El-Sheikh so it is now the perfect time to pick up the most suitable tour for you and contact us now to have your lifetime adventure in Egypt.