Cairo city is considered the jewel of Egypt because it is not just the capital, but it has the greatest attractions that all travelers have dreamed of visiting, and that is why visitors have the best chance to find there some of the most luxurious Egypt accommodations in very affordable prices to allow Egypt's visitors to enjoy the true meaning of luxury while visiting the most fascinating landmarks & attractions.
The golden shining city of living miracles is one of the biggest tourist attractions on the face of the earth. There are a number of luxury hotels found all over the city which include: 
1- Four Seasons First Residence Hotel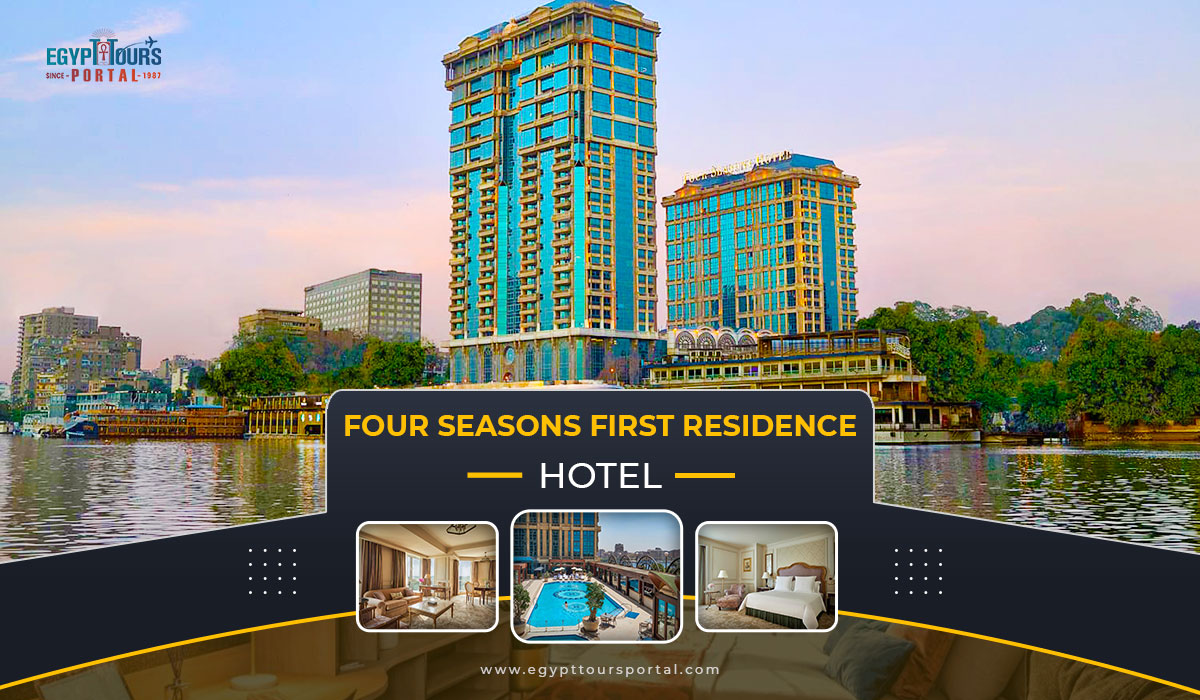 The Four Seasons First Residence Hotel is located on the west bank of the Nile river, 35 Giza Street and that is why it is on the top list of the most recommended hotels all around the capital. While being there, you will be able to enjoy the best elegant accommodations, especially with its French-Empire style.
There is a wide variety of rooms inside that hotel such as the Premier Room, the Ambassador Suite, and the other deluxe rooms. There are also tens of facilities & services inside the hotel including a breathtaking spa, a lounge, and a hypnotic poolside restaurant. It is not just a place to stay; it is also the most recommended place to arrange perfect weddings and also for travelers who hope to spend a memorable honeymoon holiday in Egypt.
2- Marriott Mena House Hotel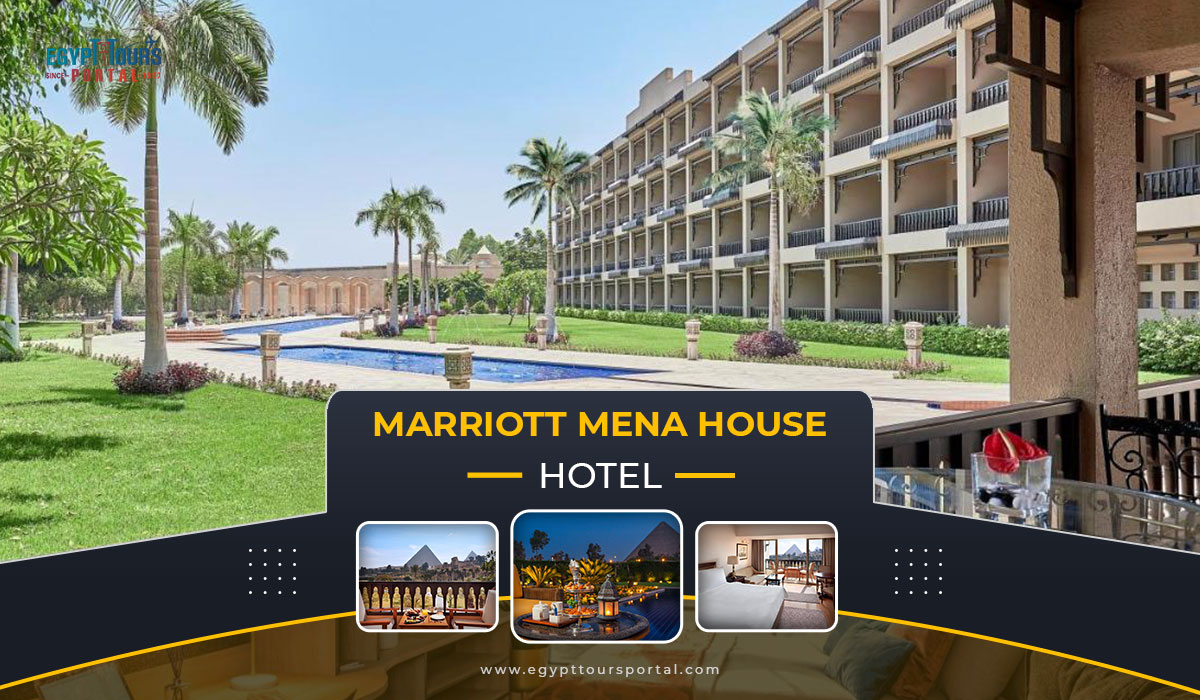 With its captivating Pyramids view rooms, and its location that is about 45 minutes drive from the city center of Cairo, the majority of travelers really love being accommodated there and really hope to get the chance of being accommodated in Marriott Mena House hotel during either their first or second stay to enjoy the amazing view over Giza Pyramids.
Guests enjoy that hotel's very luxurious accommodation with its traditional furnishings, mini-fridges, 24-hour services, the amazing landscape outside the hotel, and so many other amenities inside the hotel that make it one of a kind.
3- Kempinski Nile Hotel
Kempinski Nile Hotel is another highly recommended luxury hotel that enjoys a perfect location with a garden view and unbelievable facilities for its guests. The customer service department there is very helpful and always ready to offer the best possible assistance to its guests. The most notable thing regarding it is the four dining spots there including the Italian Classics, the Ottoman cuisine, the Chocolate Lounge, and the Jazz Bar.
The hotel is rich with so many amazing facilities like a terrific fitness center, a bewitching spa, a very convenient location, and a rooftop pool. It is so close to the main attractions in Cairo, and that is why it is going to be a very recommended option for you while spending your vacation in Egypt.
4- Sofitel Cairo Nile El-Gezirah
Sofitel Nile El-Gezirah Hotel is another amazing hotel located on El-Gezirah Island, and it has 433 wonderful elegant rooms & suites that are well-prepared for guests from all over the world. Its rooms have private balconies, king-size beds, and mini-fridges, and its suites are really suitable for families. You will feel very comfortable while being in that hotel.
It has six incredible restaurants & bars and the food that is served there is very variable and is suitable for all tastes and choices. Sofitel Nile El-Gezirah is a highly recommended luxury hotel and offers really affordable prices and comfortable accommodations.
5- The Nile Ritz Carlton
This hotel offers the best services ever, a fascinating view, lavish interiors, and an amazing location that makes its guests able to visit lots of Cairo's attractions while being there. It takes only a few minutes from that hotel to be in El-Tahrir Square in downtown Cairo and visit the awe-inspiring Egyptian Museum.
There, you can spoil yourself with a fantastic spa treatment, dining, services, and luxurious accommodation. There is a charming fitness center in the hotel that assists its guests in exercising while being there. That hotel also offers lots of amazing fun activities to its guests that are suitable for people of all ages.
6- Four Seasons Nile Plaza Hotel
Four Seasons Nile Plaza Hotel is located at Corniche El-Nil away from the hustle & bustle of the city center. It offers a majestic garden view throughout its rooms and all types of luxurious services & amenities that travelers may need like cozy bathrobes, free Wi-Fi, a stocked minibar, down pillows, and the incredible "Zitouni" that serves the best authentic Egyptian food in Cairo.
Relevant Post
Discover how to enjoy a luxury vacation in Egypt to enjoy exploring all the history, allure and grandeur surrounding this land of wonders.
Ream More
Among its culinary offerings, the hotel's renowned restaurant "Zitouni" stands out as a culinary gem, delighting guests with an exquisite selection of authentic Egyptian cuisine. The Four Seasons Nile Plaza Hotel embodies luxury, sophistication, and impeccable service.
7- Fairmont Nile City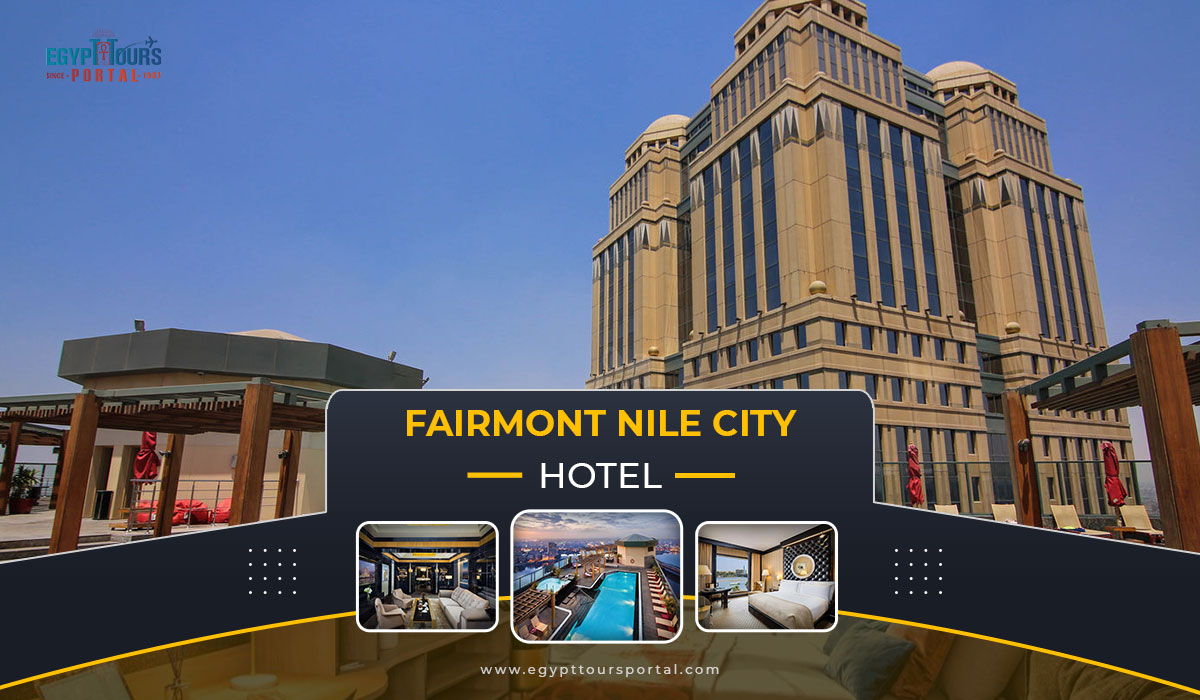 Fairmont Nile hotel enjoys a wonderful location overlooking the Nile River and has 540 spacious rooms to welcome the biggest possible number of visitors at a time. It has the best furnishings & decorations that reflect both the oriental & European cultures.
It also contains a willow stream spa and a poolside bar that will allow you to enjoy your accommodation in the best way. You will never be hungry or thirsty at that hotel as it has the best collection of restaurants & bars inside just like Saigon Restaurant and Napa Grill's California-style cuisine.
8- Conrad Cairo Hotel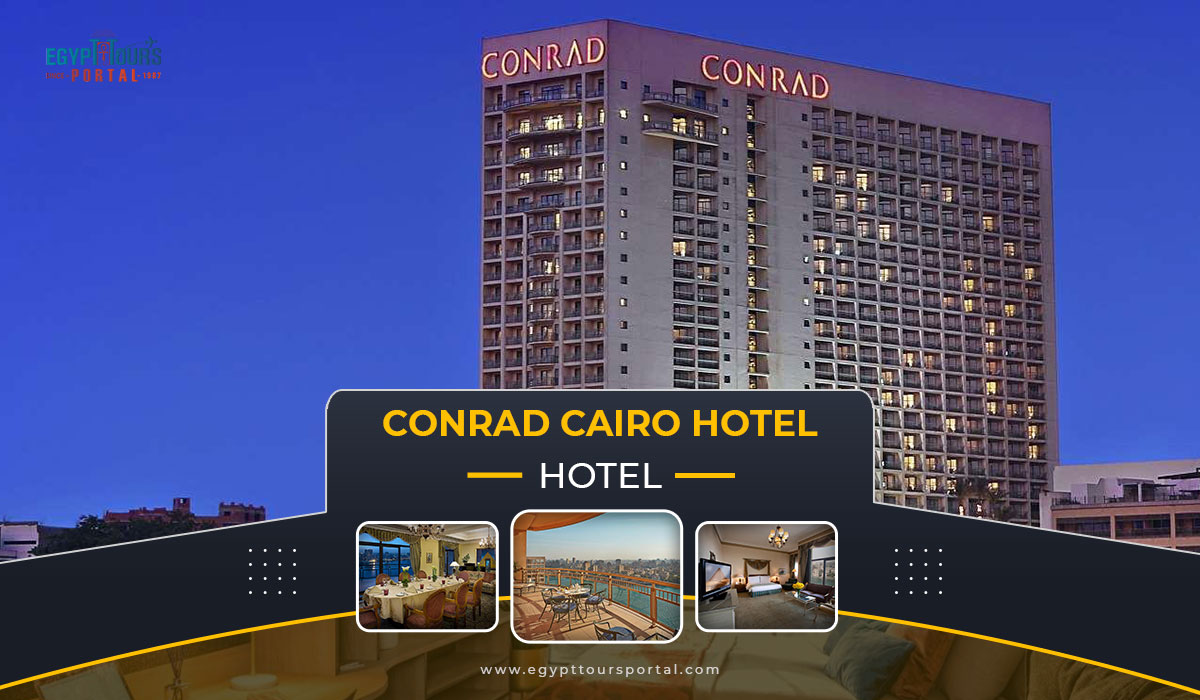 This is a terrific 5* hotel that has lots of room types, restaurants, bars, steam & sauna rooms, a casino and offers lots of means of entertainment for its guests. Its fitness center offers 24-hour services, and it also has the most professional massage therapists who offer the most astonishing Thai & Swedish treatment.
Rooms there are well-decorated, and suites are luxurious & equipped with dining and kitchen areas which are the most suitable for families with kids. All of its rooms enjoy Nile View, either side or front.
9- Concorde El-Salam Hotel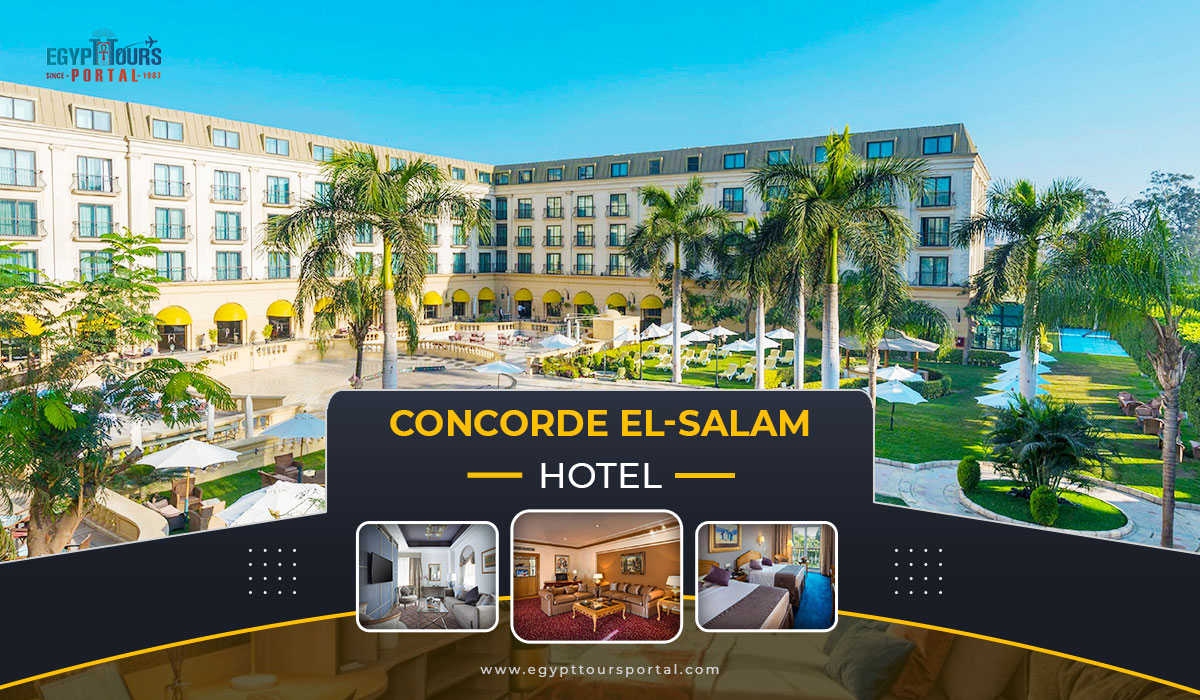 This exquisite hotel is located between the city center and Cairo International Airport, and it has 320 amazing rooms, 18 elegant suites, 14 poolside rooms, and dozens of luxurious amenities that make it a much-recommended option to be accommodated in Cairo. It also offers free transfers to the airport and a doctor on call for any emergency.
Guests are treated to an abundance of luxurious amenities that elevate their stay to unparalleled heights of comfort and sophistication. With its blend of convenience, luxury, and meticulous attention to detail, the Four Seasons Nile Plaza Hotel emerges as a highly recommended choice for accommodation in Cairo.
10- Waldorf Astoria Cairo
Waldorf Astoria Cairo is a magnificent 5-star luxury hotel in Heliopolis known for its elegant accommodations, fine dining, and a range of amenities, including a spa, fitness center, and stunning views of the Nile. Its location makes it truly ideal for accessing all of Cairo's milestones like Khan El Khalili Bazaar and the Grand Egyptian Museum. It offers the chance to immerse into the rich culture of Cairo and enjoy a magnificent travel experience as it is close to Egypt's main presidential palace and just a few minutes away from Cairo International Airport. This wondrous hotel is filled with 252 opulent rooms and suites, each a masterpiece of design by the majestic Adrian Barboza of London.
It draws magical inspiration from the mystical Art Deco period and the enchanting mythical arts of Pharaohs. The interiors hold sights of greens and blues, embracing the great warmth of wood and the bliss of natural elements. The hotel is equipped with a world-filled place of celebrations and gatherings that fit over two thousand guests. The spa of the hotel features methods of treatment dating to the times of the ancient Egyptians. It creates a magical portal in the heart of Cairo. Everyone will get to enjoy the finest levels of tranquility, quality, services, and thrill.
11- St. Regis Cairo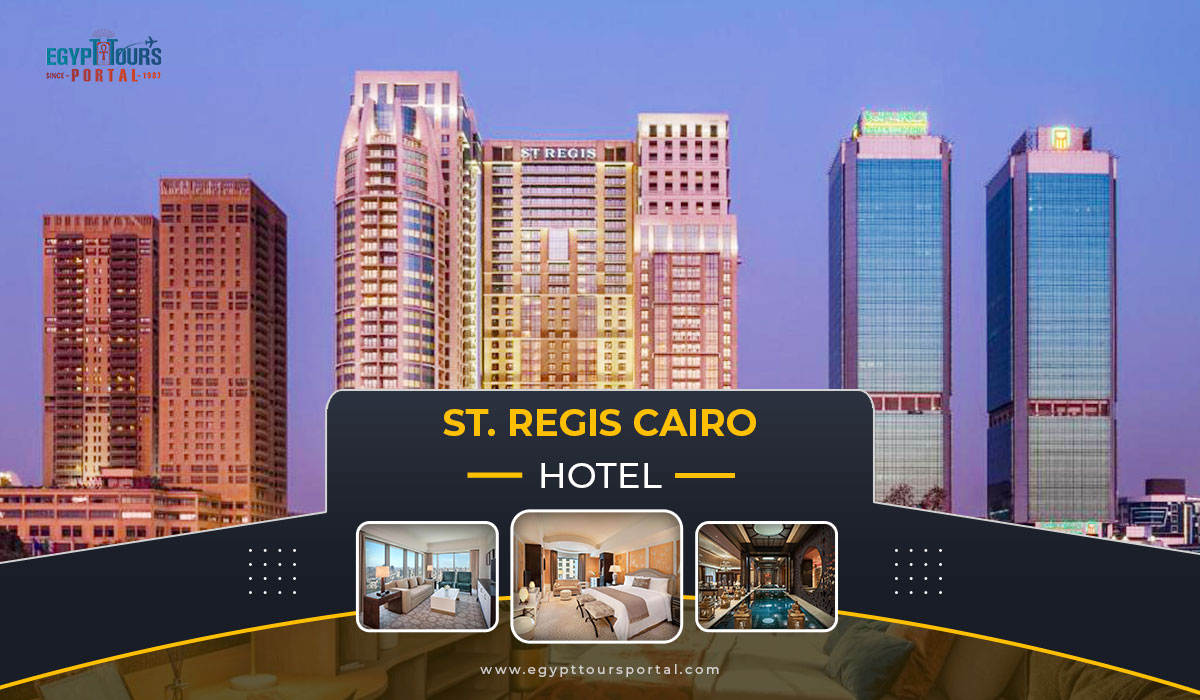 The St. Regis Cairo is found in the magical city of Cairo which is just 2.7 m from Tahrir Square and 3 miles from the Egyptian Museum which features a restaurant. This 5-star hotel has equipped amenities. The entire hotel has the ultimate room services, 24-hour front desk, and currency exchange for guests.
From the hotel, everyone can enter the incredible attractions of the golden capital such as the epic Khan EL Khalili Bazaar which is just 3.4 miles away from the hotel, and the Cairo Tower which is 3.4 miles away from the hotel. It is found just 13 miles away from the International Airport. The hotel is equipped with everything needed as it will indeed provide all guests with everything everyone can imagine. 
12- InterContinental Cairo Semiramis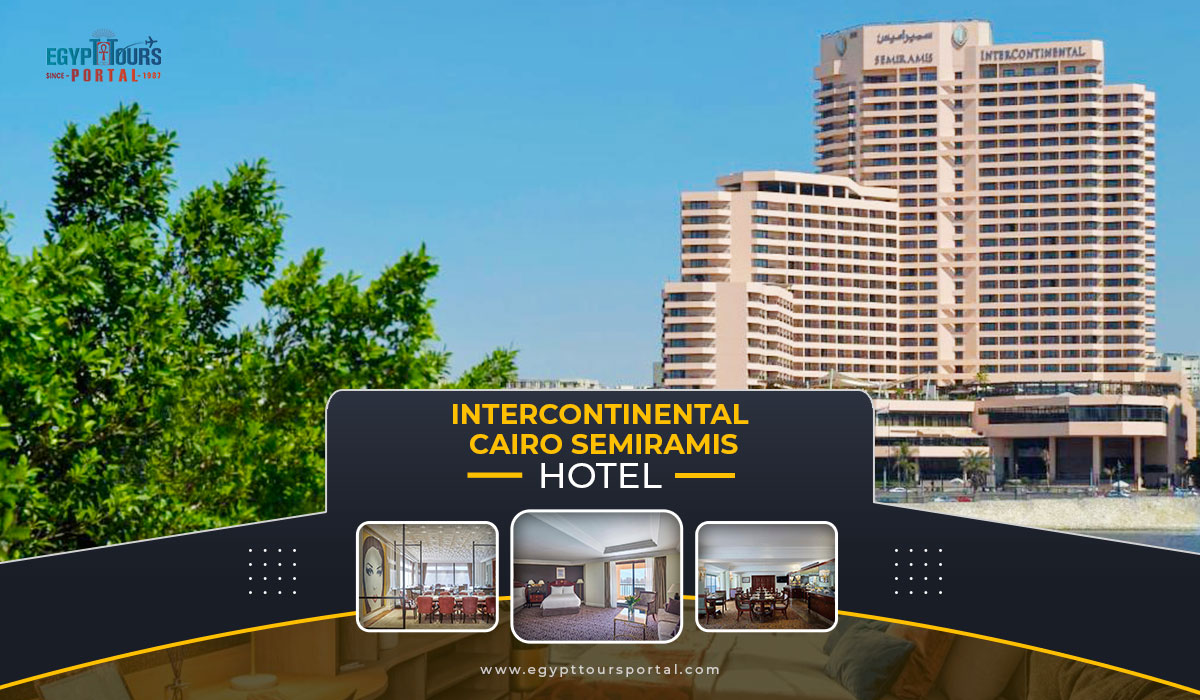 The Intercontinental Cairo Semiramis is a 5 stars luxury hotel found on the banks of the Nile River in the heart of the city which offers a golden portal leading to the marvelous Egyptian Museum, Cairo Citadel, Opera House, Khan El Khalili Bazaar, and Al Muizz Street. It contains 726 spacious and magical suites & rooms that hold private balconies, and all are equipped with everything expected from an international.
The hotel contains all the expected facilities like a gym, steam bath, Jacuzzi, plunge pool, massages, gift shop, spa, nightclub, live entertainment, games room, and casino. The hotel has 12 in-house restaurants and bars that present foods which have a wide range of different cuisines from all over the world accompanied by the most amazing and excellent services.
13- The Westin Cairo Golf Resort & Spa, Katameya Dunes
The Westin Cairo Golf Resort & Spa, Katameya Dunes is a luxury hotel located on an epic 27-hole championship Golf course where everyone can witness some of the most magical natural sights of greenery on earth. It is made of 135 rooms and 19 suites which overlook an epic golf course designed by Sir Nick Faldo, a pool, and luscious gardens.
The rooms are also equipped with the finest state-of-the-art amenities. The hotel has a signature wellness program that possesses a wide array of treatments that rejuvenate both body, mind, and soul.
14- Ramses Hilton
The epic Ramses Hilton is an epic hotel that is just 5 minutes away from the heart of Cairo and 15 m from Cairo International Airport which is famous for offering the most incredible senses of tranquility. The Ramses Hilton in Cairo offers various amenities, including a heated pool terrace with panoramic views, a casino, and a gym. The guest rooms are spacious and well-decorated, featuring balconies with Nile or city views. All rooms are air-conditioned and come with a sofa, chairs, a safe box, a satellite flat-screen TV, and an alarm clock.
Some rooms offer stunning Nile River views. Dining choices include Mediterranean specialties, traditional English, and authentic Indian cuisine. The hotel also features a billiards room and a spa for relaxation, saunas, offering massages, and a hot tub. Also, there is an on-site shopping galleria with 250 shops and an arcade for guests to explore. The hotel offers a diverse range of international cuisines and evening entertainment options. 
15- Novotel Cairo Airport
The Novotel Cairo Airport Hotel offers an exquisite balance of convenience and comfort found just 5 minutes from Cairo International Airport thus making it the ideal place to stay for travelers arriving or departing from Cairo. The Novotel Cairo Airport has everything you need to make your stay in Cairo enjoyable as it offers a free 24-hour airport shuttle, so everyone can easily get to and from their flight. The Novotel Cairo Airport features a modern and stylish design, with comfortable and spacious rooms. All rooms are equipped with air conditioning, satellite TV, free Wi-Fi, and a minibar.
The hotel also offers a variety of amenities, including a fitness center, spa, outdoor pool, and several restaurants and bars. The Novotel Cairo Airport is also a great place to host business meetings and events. The hotel has six meeting rooms that can accommodate groups of all sizes. The hotel's staff is experienced in organizing and executing successful events, and they can help you with everything from planning to catering. Whether you're traveling for business or pleasure, the Novotel Cairo Airport is the perfect place to stay, with its convenient location, comfortable accommodations, and extensive amenities.
Exclusive Luxury Tours through Egypt
The taste of true luxury and pure tranquility can always be attained with our Egypt luxury tours. Book your most fitting tour & witness the grand & extravagant lifestyle of the ancient Egyptians while enjoying the finest & most professional service.