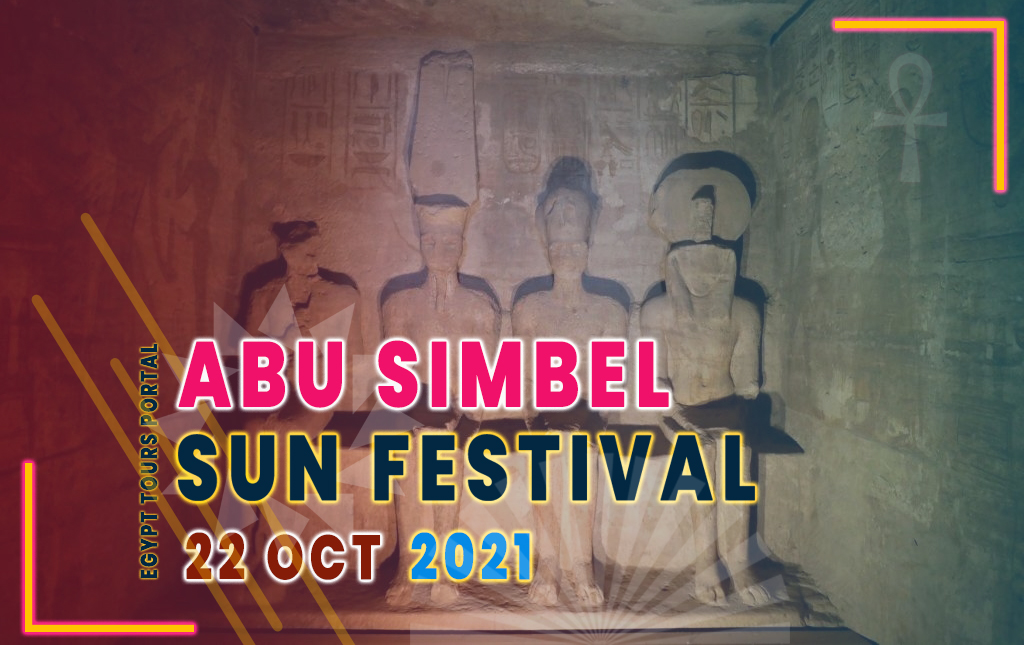 Enjoy Abu Simbel Sun Festival Event – October 2021 & witness the greatness of such a unique phenomenon. This phenomenon occurs twice a year, the first on the 22nd of February while the second in the 22nd of October after exactly 8 months. It is among the best activities and festivals that you can attend while being in Egypt. This amazing festival is considered the perfect marriage of human Endeavour and natural phenomena because of its majestic way of construction and purely breathtaking measurements that needed to be put into extensive consideration when it came to Abu Simbel relocation.
Read more about Abu Simbel Sun Festival February 2021
Abu Simbel Sun Festival Event - October 2021 Itinerary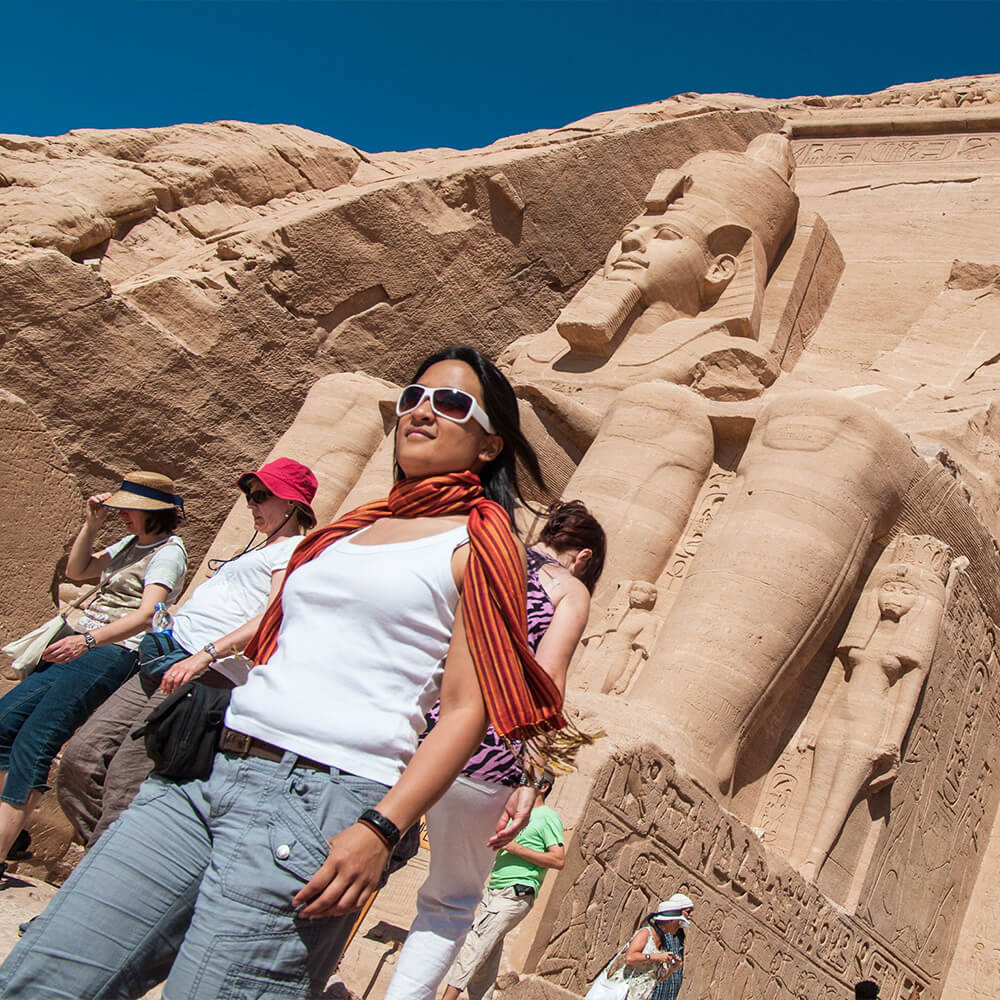 Wherever you are, you will get the chance to witness the amazing Sun Festival in Abu Simbel as we customized the tour itinerary according to what you want and the place where you are staying in, so no need to worry at all with us, you won't miss such a spectacular celebration. We will provide you with a totally private A.C vehicle which is going to transfer you from your hotel with breakfast boxes to Abu Simbel Temple in the early morning to witness this amazing festival. Upon your arrival, you will find a number of domestic tourists, locals, and international visitors who will come to be among the ones who will witness such an astonishing celebration.
You will stand face to face with its imposing façade of colossal statues after crossing through its imaginative entrance then you will find a grand hall bordered by two treasury rooms then to the Hypostyle Hall with decorated pillars and bas-reliefs adorning the walls. After crossing a second pillared hall, you will find the sanctuary room which includes the four colossal statues of king Ramesses II with the rest of the ancient deities.
The whole of your tour will be with a private Egyptologist tour guide who is going to explain every single detail for you and is going to let you have the adventure which you have always imagined.
Finally, when the celebration ends, visitors will get out of the temple to attend the spectacular traditional Nubian shows that features dancing on live music.
That is not all as we also provide a delicious lunch meal to try some amazing Egyptian food and include different meals to suit everyone's taste. Of course, we choose food according to your request and among the food which you may try in Egypt is "Koshari" that is an amazing dish consisting of pasta, rice, lentils, hot tomato sauce and some fried onion which is something you shouldn't miss for sure.
After finishing the tour with us, your private tour guide is going to accompany you in a private Air-Conditioned Vehicle to transfer you back to your hotel wherever you are staying. You can also choose any of our additional packages and day tours to let your vacation in Egypt a truly magnificent & unique one.